IR 2017 - The conference of the Investor Relations Community.

Save the date!

24 January 2017, Hotel Jumeirah

The 16th Annual

Responsible Business Summit Europe 2017

 

Save the date!

7-8 June 2017

Hilton Tower Bridge

London, UK
---
COMPANIES
Sinner Schrader: Bumper results

If today's figures are anything to go by, digital marketing and advertising agency Sinner Schrader AG will close the 2015-16 fiscal year at an all-time high. more
The German Mittelstand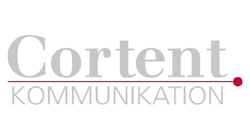 Coming together to close the SME innovation gap
By and large, German SMEs are considered innovative and open to change. This time round, however, studies conducted by the Institut für Mittelstandsforschung (IFM) failed to confirm their acknowledged tradition of being able to deal successfully with innovation. Indeed, a report on innovation of a non-technological nature within SME-generated innovation as a whole went so far as to call it the innovation vacuum that emerged from the 2008-9 financial crisis.
Buhlmann's Corner
Stumpf – Winterkorn – Ackermann, what do they all have in common?
All three are CEOs and yardsticks for many (but not all) of their caste, see Samsung for example.
It is not chance that most of Humpty Dumpty's greatest falls are in the world of finance (see also Maurice R. Greenberg of the International, US-based Group AIG). There are also, however, many exceptions.
 People
SAF-HOLLAND: New CFO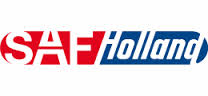 Heavy goods vehicle manufacturer SAF HOLLAND will have a new CFO effective 1 March 2017. Dr. Matthias Heiden will replace Wilfried Trepels who is taking up an appointment with Wacker Neuson. more
Capital News

Wacker: higher dividend
WackerChemie chose a conference on the capital markets in Munich to announce that it intends increasing shareholder participation in the company's successes by distributing half of the annual profit figure. Up to now, the percentage distributed has been a mere 25 percent. more