Events
18-21 September 2017 - VERGE 2017
7-8 December 2016 - Investor Forum 20167 December 2016 - The Millstein Governance Forum 2016
1 - 2 December 2016 - Italy Corporate Governance Conference 2016
1 December 2016 - VII Corporate Governance Conference
20-21 September 2016 - TBLI CONFERENCE™ NORDIC 201623-24 May 2016 - The 19 DIRK Conference27. Januar 2016 - IR 2016 - Die Konferenz der Investor Relations Communit18-20 November 2015 - Greenbuild is Heading to the Hill
Save the date!
September 18, 2017 - 8:00am to September 21, 2017 - 5:00pm
VERGE is a global event series that focuses on the technologies and systems that accelerate sustainability solutions across sectors in a climate-constrained world. It focuses on transformative but practical, scalable, solutions-oriented exchanges through seven program tracks: Grid 2.0, Next-Gen Buildings, Smart Cities, Food & Ag Tech, Sustainable Water Systems, Connected Transportation, and Intelligent Supply Chains. Participants come from a broad range of sectors and job functions, including buildings and facilities, fleets, IT, energy, sustainability, strategy, policymakers and the public sector.
www.greenbiz.com/event/2017/09/18/verge-2017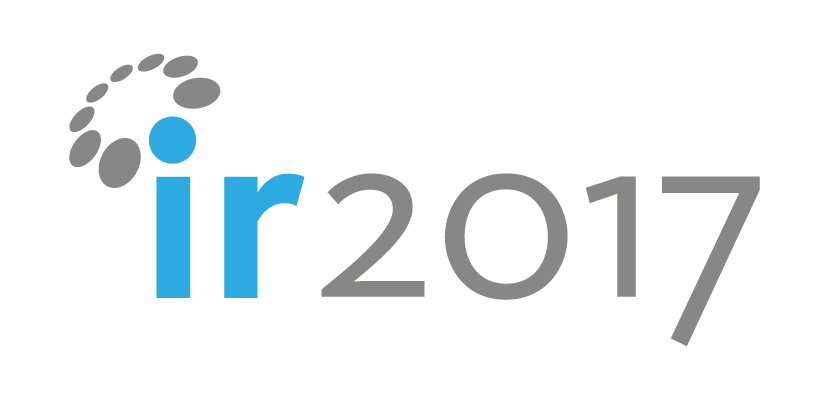 Am 24. Januar 2017 ist es wieder soweit: die IR 2017 in Frankfurt am Main - die Konferenz der Investor Relations Community.
Wir bringen Sie auf den aktuellen Stand im Bereich Investor Relations und freuen uns schon jetzt auf einen gemeinsamen Tag mit Ihnen.
Save the date! IR 2017, Dienstag, 24. Januar 2017, Hotel Jumeirah, Frankfurt am Main.

| | |
| --- | --- |
| + | Network with over 500 investment professionals from around the world including foundations, pensions, family offices, investment advisors, fund managers and NGOs |
| + | Learn from global experts during our interactive agenda |
| + | Find potential investment opportunities and co-investors: meet a range of global partners in one place |
| + | Discuss strategies with impact investors, as they share their successes, failures and thoughts on where to invest |
www.privateequityinternational.com
7 December 2016 - The Millstein Governance Forum 2016


The Millstein Governance Forum 2016

Save the date!
7 December 2016 at Columbia University in New York City
1 - 2 December 2016 - Italy Corporate Governance Conference 2016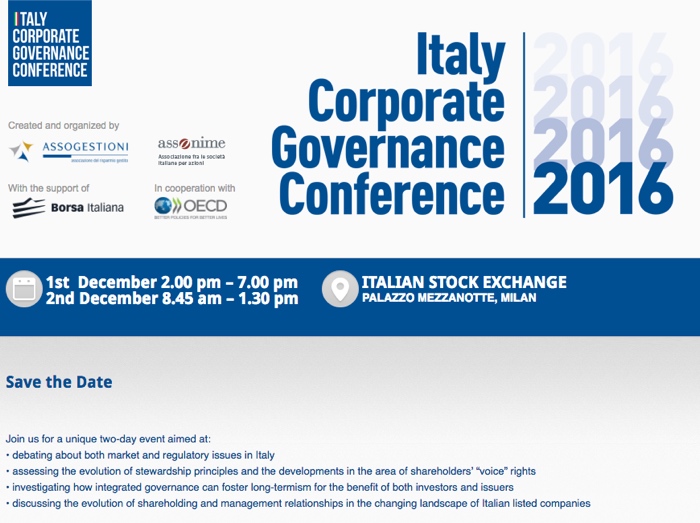 http://cgconference.org/save_the_date/
1 December 2016 - VII Corporate Governance Conference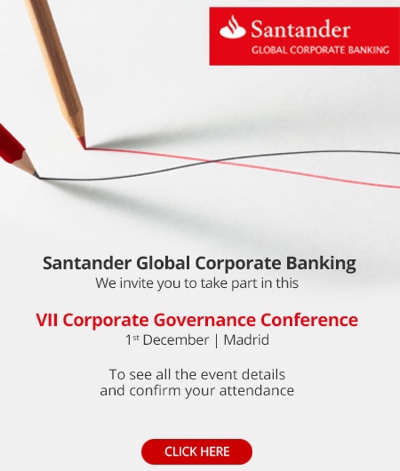 20 - 21 September 2016 - TBLI CONFERENCE™ NORDIC 2016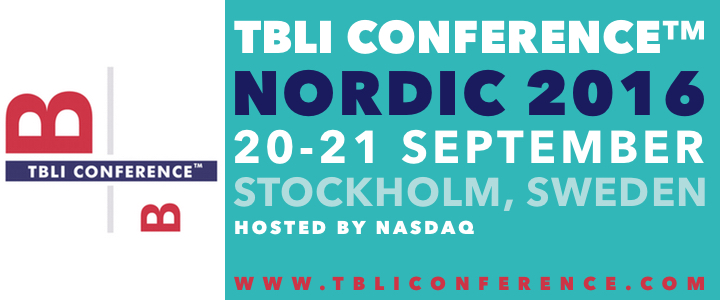 Explore investment opportunities and learn about latest trends in the Nordic Market on
ESG & Impact Investing!
We are pleased to announce that the third TBLI CONFERENCE NORDIC will be held in Stockholm,  hosted by Nasdaq.
Where : Nasdaq Stockholm AB, Tullvaktsvägen 15, 115 56 Stockholm, Sweden
23 - 24 May 2016 - The 19 DIRK Conference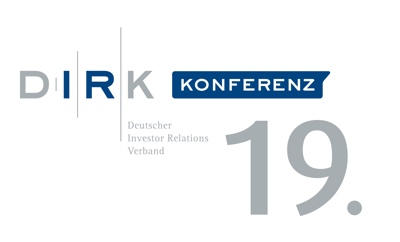 The annual DIRK conference has many aspects. It is more than just a gathering of top IR representatives from numerous German companies active in the capital market. The attendance of up to 500 international decision-makers from business and financial communications, is proof that this event has become the number one conference for capital market specialists in Germany.
IR 2016
27. Januar 2016 in Frankfurt am Mai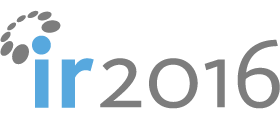 Am 27. Januar kommenden Jahres veranstalten wir in Frankfurt am Main die IR 2016 - Die Konferenz der Investor Relations Community. Von IR-Profis für IR-Profis. 
Schon jetzt steht ein echtes Highlight auf der Agenda:
Dr. Klaus Reinhardt wird einen Vortrag über Leadership halten. Die Qualifikation bringt er aus seinem eigenen Berufsleben mit: Dr. Klaus Reinhardt ist Vier-Sterne-General a. D. der Bundeswehr und war unter anderem als Befehlshaber für die NATO im Kosovo.
Neugierig? Zu Recht. Und wir versprechen: Das wird nicht das einzige Highlight der Konferenz sein.
Außerdem: In neuen Formaten stellen wir Ihnen aktuelle Themen der Investor-Relations-Arbeit vor. Und wir präsentieren Themen, um die sich die IR-Arbeit der Zukunft drehen wird.
Das bedeutet: Viel neuer Input und erstklassiges Networking in wie gewohnt lockerer Atmosphäre.
Safe the date: 27. Januar 2016 In Frankfurt am Main (Hotel Jumeirah)
18-20 November 2015 - Greenbuild is Heading to the Hill
OUR BUILDINGS - HOMES, HOSPITALS, AND HIGH RISES - ARE MODERN MONUMENTS TO WHAT WE DEEM IMPORTANT
Green buildings rise up from our communities like beacons of innovation and thoughtfulness. Every façade tells a story, every foundation leaves a lasting impression—no marble inscription needed. Green building is uniting people, changing lives, revolutionizing business, and addressing our world's most pressing problems. And that's monumental.
The excitement is already building, and Greenbuild 2015 is truly gearing up to be a Monumental Green event. Now's the time to take a look at your calendar and mark November 18-20 as busy. We're bringing back the best education in green building, renowned speakers in the industry, and exciting events for you to attend. 
We look forward to you joining us in Washington, DC for the greatest Greenbuild yet!