VIPsight - 2nd Quarter 2018
COMPANIES
Deutsche Bank AG: Strategic adjustments in its corporate & investment bank (CIB)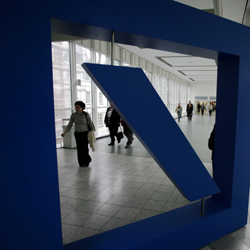 After several years of standstill, Deutsche Bank decided to shift more decisively towards more stable revenue sources and to strengthen those core business lines which are most important for its European and multi-national clients. The bank will focus its corporate finance business on industries and segments which either align with its core European client base or link to financing and underwriting products in which it enjoys a leadership position, scale back activities in US rates sales and trading, and undertake a review of its global equities business with the expectation of reducing its platform.
Part of the initiatives are a significant reduction in workforce (in particular as a consequence of the right-sizing of the corporate & investment bank), delayering of management structures across the organization, a rationalization of external spend and real estate footprint worldwide, and increasing efficiency of control systems.
As regards the investment banking, the new CEO Christian Sewing stated in this context: "We are on a good track both in the DWS asset management business and in our private & commercial bank, although we need to substantially improve profitability in both. Our corporate & investment bank is also doing well in some areas and held or gained market share in certain areas. However, we are not strong enough in other areas of this business. Therefore we have to act decisively and to adjust our strategy. There is not time to lose as the current returns for our shareholders are not acceptable."
Deutsche Bank´s AGM will be held on May 24th, 2018.
Porsche Automobil Holding SE: Won´t get far this way….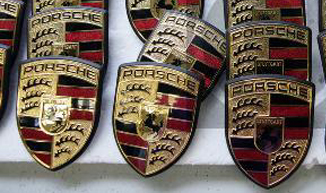 In January Porsche moaned about a decision of the Regional Court of Stuttgart. The press release complained that the court deemed the executive board and supervisory board of Porsche to not have sufficiently fulfilled its obligations under Sec. 91 (2) AktG to set up a functioning monitoring system in fiscal 2015 "after the so called diesel issue came to light on 18 September 2015." And of course the company added that it considers this allegation to be without merit.
In April the prosecutors searched offices of Porsche. The investigation targeted current and former managers over the diesel emission scandal, including suspicions of fraud and misleading advertising. According to the press, the investigation concerns a Porsche board member, another member of the upper management and a third person.
By the way, this time the company did not bother to make a press release, not to mention an ad hoc news…..
METRO AG: Transfer of Real-business in new entity planned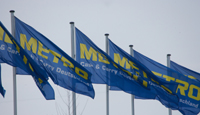 As a consequence of unsuccessful collective bargaining negotiations with the trade union Verdi about a collective bargaining solution, METRO decided to prepare alternative collective bargaining solutions.
Following two years of negotiations with Verdi without any result, METRO created the framework conditions for a new approach to collective agreements, according to the CEO Olaf Koch. The company has therefore started to prepare the prerequisites for a collective agreement outside of the current HDE structure (Association of German Retailers) and intends to utilize its membership in the employers association AHD for that purpose.
Basically, this means a realignment within the METRO Group, including the transfer of the operating business of Real (retail sales) into the Metro Services GmbH. Verdi criticized the move since the remuneration of employees is supposed to be lower in the new entity, and the move would make the business look more attractive in case of a sale at the expense of employees.
Thyssenkrupp AG: Status of the negotiations with Tata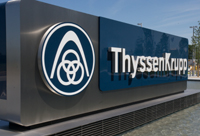 In September 2017 thyssenkrupp informed about the plan to form a joint venture of its European steel activities with Tata Steel Europe. At the time, the partners expected to finalize the negotiations regarding the details of the transaction and the due diligence at the beginning of 2018, when a signing was supposed to complete this process.
In the meantime, the reality of complicated business transactions took its toll. In April, the company made an announcement regarding the progress achieved so far. According to the release, the due diligence of both businesses is almost complete and viable solutions for key issues have been reached. However, Tata Steel is still working to finalize certain arrangements, which is why thysssenkrupp expects that the boards can decide on the joint venture within the first half of the year, rather than at the beginning.
Buhlmann's Corner
AGMs today – what best standards ought they to have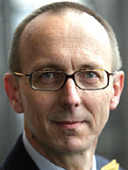 One thing is for sure, shareholder AGMs continue to vary from country to country, legal form to legal form and culture to culture.
Broadridge has failed to grasp this mechanism but makes up for it globally by placing everything cross-border on Lake Success irrespective of point of origin  or quantity, and then compensating from there. In Germany this is managed though a bank by a team of elderly gentlemen, in Italy the person responsible is a lawyer – Dario Trevisan Esquire – and in Spain the job is handled by a number of correspondents.
AGMs
But let's take  a closer look at the bank. The Deutsche Bank shareholder AGM imploded into an April shower in a schnapps glass. Former CEO John Cryan, fired for lack of success and luck, won best discharge rating of 94.78% beating his fellow  management board members. Criticism of the Supervisory Board is also manifest,  but only to the right of the decimal point. President Paul Achleitner won 84.40% of votes cast. Best overall score, however, went to Stefan Rudschäfski at 84.74 %. After a mere 15 months he faded out just as quietly as he had faded in, proving that silence must be golden after all.
The absurdity of the arithmetic reached its high point, however in what to do with Paul Achleitner. 0.63% voted for his deselection as president of the AGM, while 9.05 % voted in favour of his reselection as Chair of the Supervisory Board.
GE – General Electric, icon of U.S. industry and emblem of ideals of liberty and "go west young man", is expected to withdraw from the Dow Jones industrial index. A founding member of the index at its inception in 1896, G.E., will probably be the last of the "old timers" to leave the grand old man of all indexes. Today, a perverse protocol creates ETFs (Exchange Traded Funds) and a valve for private equity. Thus , while shared responsibility and determination invested in ETFs diminish through costs, there is an increase in the power wielded by the so-called activists in a way not unlike what happened with the bank. Even the initial assessment of one-time heavy engineering manufacturer of locomotives based in the Pittsburg PA suburb of Imperial was superficial and didn't dig too deep. Goodwill as of today stands at 84 billion, and is identical to  private equity of  84 billion.
Back in 2012 when the share value of the data monopolies like Apple, Amazon, Google/Alphabet, Microsoft (itself now one of the "seniors" of this group) and Facebook had far outstripped those of the Big Oil companies, it was put down to the Deepwater Horizon affair (owned and managed by Transocean, Switzerland). Today, instead, we know that
- Results and equity don't count in assessments;
- Acts detrimental to reputation ­- see the recent presumed damage with Facebook – disappear in a matter of weeks.
The oil industry has existed for 160 years and (German) AGMs a few decades less. The farsightedness of the 1965 stock market legislation is still applied today and has served as an example for a number of other European countries. As  recently as the 1980s, voting by proxy in France was limited to co-shareholders and spouses.
So now what?
Capgemini (one of the first "fat-cat" world-wide consultancy companies) grants its shareholders 90minutes of AGM time for 8 speeches/non-innovative presentations but then 20 minutes into the last Q&A begins to chivvy the speaker to cut short "très rapide, il nous reste une minute". 22 motions are voted  on in 21 minutes. Here, too, the feeling is very much "the more the issues are perceived as individual, the less consideration they get". And while we're on the subject, Goodwill here weighs in at 9.9 billion against 6.9 private equity, both accumulated in 50 years of doing business.
Shareholders attending the AGM of France's biggest bank which by unbelievable coincidence was held on the same day as the German bank's were handed, on arriving, a pamphlet illustrating the day's agenda (see hereafter). Note: presentations were  allowed more time resulting in less time needed for Q&A.
ASSEMBLEE GÉNÉRALE MIXTE
24 MAI 2018
CARROUSEL DU LOUVRE
10h00 - Ouverture de I'Assemblée Générale par Jean Lemierre, Président
- Composition du Bureau et constatation de Ia régularité de l'Assemblée
- Ramassage des questions écrites
Film :  Présentation de BNP Paribas
10h10- Activités et Résultats, Plan de développement, Engagement d'entreprise et RSE, Gouvemance
- Philippe Bordenave : résultats de l'exercice 2017
- Jean-Laurent Bonnafé : déploiement  du Plan 2020

- Antoine Sire et Laurence Pessez : engagement d'entreprise et RSE
- Jean Lemierre : gouvernance, rémunération des dirigeants  mandataires sociaux
11h20 - Questions et échanges avec les actionnaires
11h48 - Lecture des rapporls des Commissaires aux Comptes
12h40- Clôture de Ia réunion
12h50 - Vote des projets de résolutions
"AGM's timetable as hand-out, dropped on every seat"
When, instead, balance sheet or year-end accounts take up more than 500 pages;
When, like in Switzerland, registering to vote and taking part are subordinate to the obligation to vote (premise for the procedure);
When ne'er eyebrow is raised at attendance figures – see Spain – higher than 100%;
When a Societé Générale (with issues as immediate as they are thorny) summons its AGM for 4 pm in the afternoon;
When time spent attending AGMs is used to collect consultancy billing hours (twenty years ago the mere mention of remuneration spelled death in every political economy while  today it is recognised as the life blood in the field of consultancy);
When more time is allocated to taking photographs of NGOs than solving issues of management and strategy;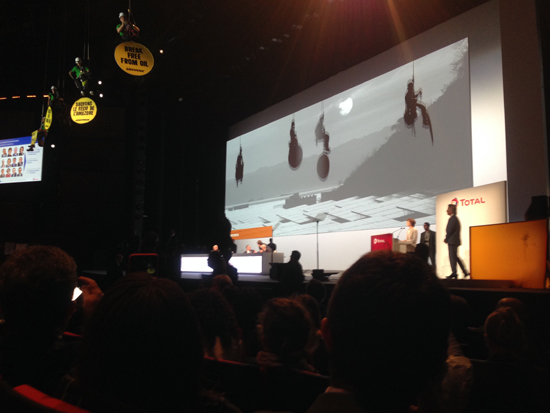 "prompt during the management report "governance" some NGO activists where abseiling in the 2018 AGM, while others loved drumming or blowed their whistle"
When the hot-dog stands in Germany, the coffee shops in the Netherlands, the jus de fruits in France or even the mineral water dispensers in Spain become more interesting that the performance of staff …
Perhaps we should take a leaf out of England's book where AGMs have been abolished and legislation has empowered two world-wide consultancy firms to resolve everything and take the minutes to some notary for registration or, perhaps directly, to the toilet of an airport somewhere.
Hey guys, any plans for next year? I'm going back to Partners Group, that at least is a fun place to be.

ACTIONS CORNER
Linde AG: Squeeze out planned

In order to facilitate the planned business combination, Linde AG and Praxair, Inc. agreed to implement a merger of Linde AG into Linde Intermediate Holding AG as the surviving entity in the event of a successful completion of the business combination. This move would help to simplify the group structure. Its implementation includes a squeeze out of the remaining minority shareholders of Linde AG against cash compensation and would only become effective in the event of a successful completion of the business combination.
Linde Intermediate Holding AG is a wholly-owned indirect subsidiary of Linde plc. In the event of a successful completion of the business combination, Linde Intermediate Holding AG is expected to hold approximately 92% of the shares in Linde AG. To that end, Linde intermediate Holding AG will enter into negotiations with Linde AG regarding a merger agreement. An extraordinary shareholders´ meeting which would resolve the transfer of the shares of the remaining shareholders of Linde AG to Linde Intermediate Holding AG against adequate cash compensation would take place following the completion of the business combination.
Steinhoff International Holdings NV: Sale of Holding in Poco is on the way
According to an article in the German newspaper Handelsblatt, Steinhoff and the owner of the XXL Lutz furniture chain, Andreas Seifert, found a solution for the quarrel over the furniture retailer Poco at a meeting at the Regional Court of Dortmund. The settlement includes a sale of the shares in Poco previously held by Steinhoff to Seifert. In return for the 50% holding, Steinhoff will receive EUR 266.25 million. The transaction is still pending, subject to approval by the family trust of the founder of Poco, Peter Pohlmann.
According to the article, Steinhoff previously valued 100% of Poco at EUR 650 million, i.e. 50% equals EUR 325 million. The article does not say, however, whether this amount would be the book value of the Poco shares sold.
Fresenius SE & Co. KGaA: Merger agreement with Akorn terminated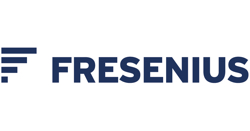 On April 22nd Fresenius announced that it has decided to terminate the company´s merger decision with Akorn due to Akorn´s failure to fulfill several closing conditions. The announcement mentioned material breaches of FDA data integrity requirements relating to Akorn´s operations found during Fresenius´ independent investigation. According to the release, Fresenius offered to delay its decision in order to allow Akorn additional opportunity to complete its own investigation and present any information it wished Fresenius to consider, but Akorn has declined that offer. 
Akorn reacted with a lawsuit against Fresenius at the Court of Chancery in Delaware, for the consummation of the merger agreement. Here, it argues that Fresenius was obliged to close the transaction because all closing conditions of the merger agreement, except for the FTC clearance, were met. However, Fresenius confirmed that it believes that Akorn failed to fulfill several conditions, and that it will take all necessary and appropriate measures to vigorously contest the claims.
Following a first indication of problems with the planned USd 4.3 bn transaction in February this year, investors had become increasingly concerned. Akorn´s shares droppd by more than 35 percent on the announcement.
People
GEA Group AG: CFO takes early retirement

GEA Group announced that its supervisory board and the CFO Dr. Helmut Schmale have mutually agreed that Dr. Schmale will step down from the executive board prior to the termination of his appointment, which is due to expire by the end of March 2021. Pending a decision on his succession, Dr. Schmale will continue to perform his present tasks and responsibilities.
A few weeks earlier, the company already announced that the CEO Jürg Oleas does not intend to extend the term of his office beyond December 31st, 2019, and suggested to leave the executive board at the AGM in April 2019 in order to allow for a swift change in leadership.
Recent earnings announcements and the share price movement since the beginning of this year did not meet investor´s expectations. The upcoming changes on the executive board level may pave the way for a more positive trend.
Capital News
Innogy SE: Due diligence regarding certain business activities granted
Just a few weeks after it E.ON Verwaltungs SE announced its intention to make an offer for the shares of Innogy in mid-March, the company received a request by an interested acquirer to grant a due diligence regarding its business activities in the Czech Republic and to provide selected information on the respective business activities. Also, the company received expressions of interest for certain business activities in the divisions Renewables, Retail and Grid& Infrastructure.
E.On plans to offer a cash consideration of EUR 36.76 per Innogy share via a voluntary public takeover offer. In addition shareholders would receive dividends paid for the financial years 2017 and 2018, which are estimated to amount to EUR 3.24 per share.
At this stage, it is still open whether and on what terms offers for individual business activities will be submitted and if they could have an impact on the voluntary offer by E.ON.
DWS Group GmbH & Co. KGaA: Stabilization efforts reduce net IPO proceeds for Deutsche Bank
According to the homepage of DWS, the shareholding of Deutsche Bank AG amounts to 77.75%. This information is based on the information contained in a voting rights notification published at the time of the IPO.
Already four weeks later this information is no longer current. During this period, Credit Suisse acquired shares via stabilization measures, thus ending up with approximately 3.5 million shares, which are supposed to return to Deutsche Bank, raising its holding in DWS to approximately 79.5 percent, and reducing the already disappointing net proceeds from the IPO from 1.4 bn to EUR 1.33 bn. Still, the share price remained well below the issue price.