Broken Circles
Stories about "black (and white) swan" events and how to sustainably keep responsibility and ethical principles running


Seminar in Faenza, Italy

February 24/25, 2023

What when a risk is conceivable (like an earthquake or a human mistake) but not imaginable or considered to be too low to take it seriously in account at a certain moment?
---
VIPsight - 2nd Edition 2022 <click here>
VIPsight - News

December 2022
flatexDEGIRO AG: Do they understand what they are doing there?

The general definition of a mistake is doing what you wouldn't have done if you had realized what you were doing. flatexDEGIRO showed its shareholders how this works in its corporate announcement on December 3rd. At some point in November, the company learned of the results of a BaFin audit. Apparently, the importance of this information was only understood sometime later. The obtuseness is surprising.
Earlier in the year, BaFin has conducted a special audit at flatexDEGIRO in accordance with section 44 of the KWG (Kreditwesengesetz), identifying shortcomings in business practices and corporate governance. As a result of the audit, BaFin will, among other things, impose flatexDEGIRO to ensure an appropriate business organization, and has issued temporary capital surcharges.
flatexDEGIRO claims that it has immediately initiated various measures to comply with the regulatory requirements, within a specified timeframe. The corporate news dated December 3rd seems to be the first outcome of these initiatives. As an outsider, one can only speculate about the status of the corporate governance at the company. Investors are warned to not take the processing time for the report on the BaFin examination as a proxy in this respect. Although probably ad hoc relevant, the publication of the audit results came a bit late, and the focus was not really on the content of the findings from the audit. However, the message also explained changes to the executive board. Let´s hope that these will help to improve the corporate governance, including a corporate communication suitable for the capital market.
August 2022
Uniper SE: Like a wounded Dinosaur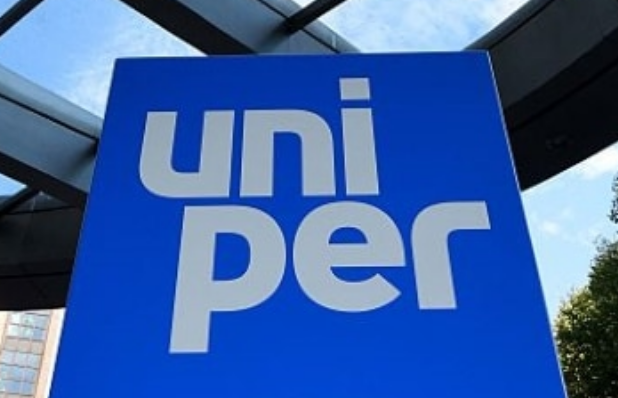 Maybe everything would have turned out differently if Putin´s Blitzkrieg Strategy had been successful. The resistance of the people in Kiew not only saved them from this fate but also emphasized the particular risk in dealings with totalitarian systems.
more - VIPsight - 2nd Edition 2022 <click here>
Buhlmann's Corner
Stories - that life wrote.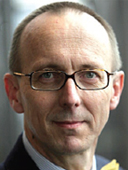 When Ruhrgas was still ruled by Burckhard Bergmann and headquartered in Essen, the energy world was still in order - the business model was cutthroat then as now, though it was in line with the political credo of those years. Blessed by a ministerial permit and showered with purchase price/money. Ruhrgas was the pride of a whole nation, ended up with the people's share VEBA in E.on and was integrated into UNIPER at its 2nd rebirth to make it prettier.

more - VIPsight - 2nd Edition 2022 <click here>
Salzgitter AG: Do good things, and talk about it

Salzgitter`s Executive and Supervisory Boards approved to make funds of € 723 Mio. Available for the first expansion stage of the SALCOS® project. This project aims to fully convert the integrated steelworks in Salzgitter in three stages to low-CO2 crude steel production by 2033. Up to around 95% of the CO2 emissions amounting to approximately 8 million tons, a year will be gradually reduced as a result.
more - VIPsight - 2nd Edition 2022 <click here>
Volkswagen AG: Wolfsburg Inbreeding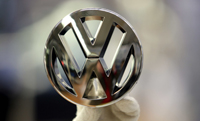 For most of his tenure, Dr. Herbert Diess`s leadership of Volkswagen was controversial. In a period of upheaval for a company, that doesnßt have to be bad. But when something like this escalates into public discussion, a board chairman quickly becomes a lame duck.
more - VIPsight - 2nd Edition 2022 <click here>
Siemens AG: When kids learn to walk….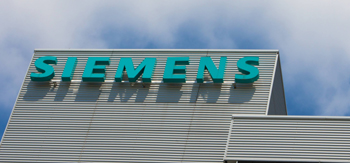 Most children can hardly walk when they start to go their way. This is exactly the purpose of a spin-off on the capital market. Something like this can become painful, however, if the separation is not complete. Siemens is well acquainted with this problem.
more - VIPsight - 2nd Edition 2022 <click here>
Dear CEO,
Each year I make it a priority to write to you on behalf of BlackRock's clients, who are shareholders in your company. The majority of our clients are investing to finance retirement. Their time horizons can span decades.
The financial security we seek to help our clients achieve is not created overnight. It is a long-term endeavor, and we take a long-term approach. That is why ... - ... I know this firsthand. In this polarized world, CEOs will invariably have one set of stakeholders demanding that we do one thing, while another set of stakeholders demand that we do just the opposite.
That is why it is more important than ever that your company and its management be guided by its purpose. If you stay true to your company's purpose and focus on the long term, while adapting to this new world around us, you will deliver durable returns for shareholders and help realize the power of capitalism for all.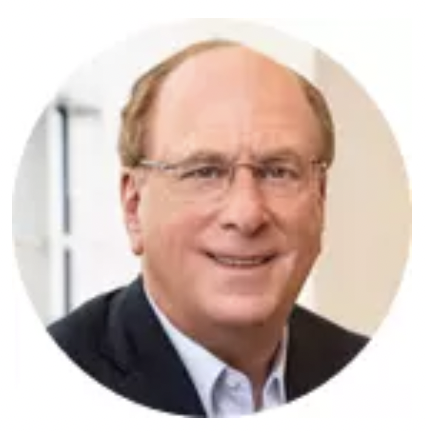 Chairman and Chief Executive Officer
February 2022
Commerzbank AG: An extraordinary ordinary Bank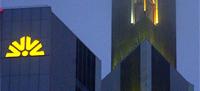 There are companies whose results are shaped by a continuous stream of so-called extraordinary results. The topics may be different from one financial statement to the next, but the extraordinary effect on earnings is not. For outsiders, it is seldom foreseeable which other skeletons are still lying there in the basement and when this regular flow of extraordinary burdens will end
more - VIPsight - 1st Edition 2022 <click here>
Buhlmann's Corner
Good governance volatile and colourful?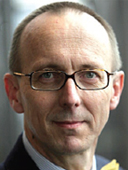 What colour is good corporate governance; is it brown and dirty, blue and interim or - when then, please - green and clean.
What does green electricity actually mean? Is it regeneratively produced energy, that green consumption that has to be replenished by lignite-fired power generation because of demand? What do we think of wind power being used x times green and then being replaced by brown? Simply put, doesn't this look like green-washing?
more - VIPsight - 1st Edition 2022 <click here>
ADVA Optical Networking SE: Sometimes it all depends on the right Deadline

On the equity market, 1 plus 1 does not always equal 2, even if the economical logic speaks for a measure. A good example of this is the business combination of ADVA and ADTRAN. As early as August 2021, the two companies announced their intention to combine their businesses to form a global, scaled end-to-end fiber networking solutions provider. The combination is expected to expand the product offering and to strengthen the position as a global fiber networking provider with combined revenue of 1.2 Bn USD. According to the announcement, the measure is expected to create significant value for the shareholders of both companies, with approximately 52 Mio. USD in pre-tax annual cost synergies realized within two years post-closing, driven by identified supply chain efficiencies and operating model optimizations.
more - VIPsight - 1st Edition 2022 <click here>
HELLA GmbH & Co. KGaA: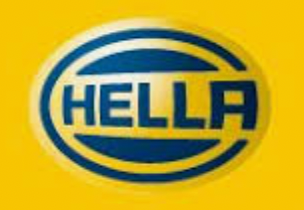 What name do you find first when you search for HELLA on google? German readers will know. It is the German comedian Hella von Sinnen. Is this a coincidence, or is it an allusion to the upheaval due to the recent changes in the shareholder structure?
more - VIPsight - 1st Edition 2022 <click here>
November 2021
Bechtle AG / Gesco AG: To one his Owl is to the other his Nightingale


Occasionally it's the little things on the side that provide food for thought. For example, Bechtle AG recently announced that its Supervisory Board approved the proposal submitted by the Executive Board to suspend the intended re-registration of the company under the corporate form of a SE, and to end any efforts in these regards. Shareholders were informed that pandemic-related restrictions made it impossible to conduct statutory in-person meetings to prepare the conversion, and that there is no certainty at this time as to whether in-person meetings within the required time frames will be once again possible in the coming months.
more - VIPsight - 3rd Edition 2021 <click here>
Buhlmann's Corner
Quo vadis shareholder democracy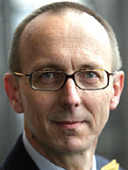 For many years, Germany was a role model regarding general meetings, building on the 1965 reform of company law. For many European countries, these regulations came later with the Shareholders' Rights Directive 2007/36/EC. Some did not even reach the growing democratic era because they jumped straight into the oligopoly world of American voting rights advisors: brave new world.
If shareholder democracy used to be physical and often enough governed by trial-and-error, today both medicine and epidemic have made it bloodless. It becomes a joke when "papers" are exchanged in advance and then virtually combined into minutes through one-way recitations. If the people were consistent, they would collect the electric papers in the notary's office and have them professionally read out there.
more - VIPsight - 3rd Edition 2021 <click here>
TUI AG: Scrubbing the Deck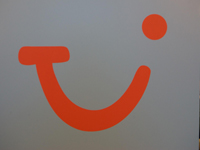 As of now, nobody knows if business conditions in the tourist industry will ever reach the level before COVID. In such an environment it is not a mistake to systematically strengthen your own position, which seems to be the strategy of TUI. The capital increase implemented in October is an important building block on this path.
more - VIPsight - 3rd Edition 2021 <click here>
July 2021
BASF SE: Waiting for better Times to come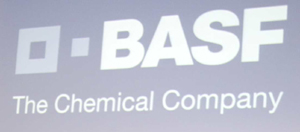 With the merger of Wintershall Holding GmbH and DEA Deutsche Erdöl AG in May 2019, a leading European natural gas and oil company was formed. According to the plans published those days, Wintershall DEA should not only be a major player in the energy market, but also take its place in the capital market. However, placing shares in the market requires favorable conditions for such a move. Therefore, the current shareholders BASF and LetterOne have decided to postpone the IPO to a later point in time. So far, the IPO was envisaged for the second half of 2021, subject to market conditions.
more - VIPsight - 2nd Edition 2021 <click here>
CureVac: Dead Cat bouncing?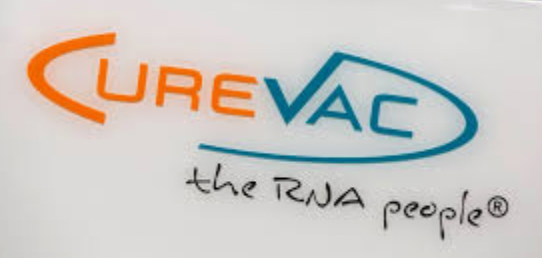 Some years back a wave of corporations from China flooded the German and American stock exchanges. These companies had glorious business prospects in their far away home country, cleverly constructed but insufficient corporate governance structures, and enthusiastic investors without a clue about the business in common. This story is all history now. The swamp bubbles from China have burst, the money is gone, and investors have learned who to trust and who not. Or have they already forgotten this lesson?
more - VIPsight - 2nd Edition 2021 <click here>
Deutsche Wohnen SE / Vonovia SE: "Eigenbedarf" in Berlin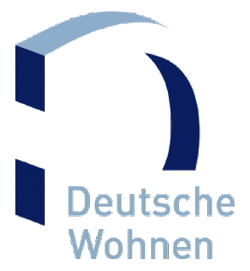 Far-sightedness is a quality that cannot be blamed on politicians in Berlin. It is therefore not surprising that after German reunification the city parted with the burden of a large housing stock as quickly as possible. Today, properties that were hastily sold then are now contributing to the creation of Europe´s largest residential real estate group. This is due to the signing of the business combination agreement regarding the merger of Deutsche Wohnen SE and Vonovia SE in May 2021. The combination will result in a real estate group with a projected combined market capitalization of around 45 bn EUR and a combined real estate portfolio of approx. 90 bn EUR. The more than 500,000 apartments represent a Germany-wide market share of nearly 2 percent.
more - VIPsight - 2nd Edition 2021 <click here>
Bayer AG: Stubbornness can be expensive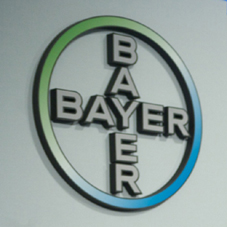 Gradually, the financial burden of the Monsanto acquisition is becoming visible to shareholders. A considerable part of this is due to the Roundup™ product group. You do not have to be an opponent of Monsanto to understand that. Here the numbers speak for themselves. And even today it is still not possible to predict how high the bill will be in the end. The main reason for this unfortunate situation is that despite all the efforts of the lawyers, Bayer has still not succeeded in reaching a workable agreement with the plaintiffs. Viewed from the perspective of the financial control room, this may come as a surprise. After all, there was a double-digit billion amount on the table.
more - VIPsight - 2nd Edition 2021 <click here>
Aareal Bank AG: Just next to it is also called over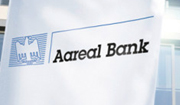 Aareal Bank´s AGM was unusually turbulent this year. In the months leading up to the meeting, the company had to deal intensively with several corporate governance issues, including the partial sale of its IT unit, a serios illness of the CEO, and demands of shareholders for extensive structural changes, including a full spin-off of the IT unit.
more - VIPsight - 2nd Edition 2021 <click here>
March 2021
WHO WAS ABLE TO LEND NON-ISSUED/ NOT EXISTING SHADOW SHARES ?
Custodian settlement is ... marvellous - may i vote my lended shares?
GameStop Corp.  Short Interstest as % of Free Float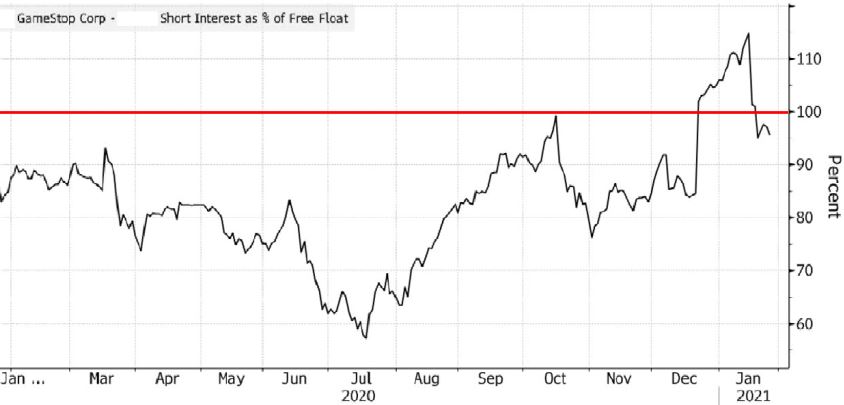 Volkswagen chart <ordinary> October 2008
VIPsight USA - The GameStop Short Squeeze – Potential Regulatory and Litigation Fall Out and Considerations
Virtuelle Hauptversammlungen (2020): Ein sicherer Ersatz für Präsenzveranstaltungen?
How to Break Virtual Shareholder Meetings
Prof. Dr.-Ing. Andreas Mayer, Hochschule Heilbronn
<click here> complete version (PDF) deutsch

<click here> complete version (PDF) english - page 98 (114) to 112 (128)

17. Deutscher IT-Sicherheitskongress des BSI
https://www.bsi.bund.de/EN/Home/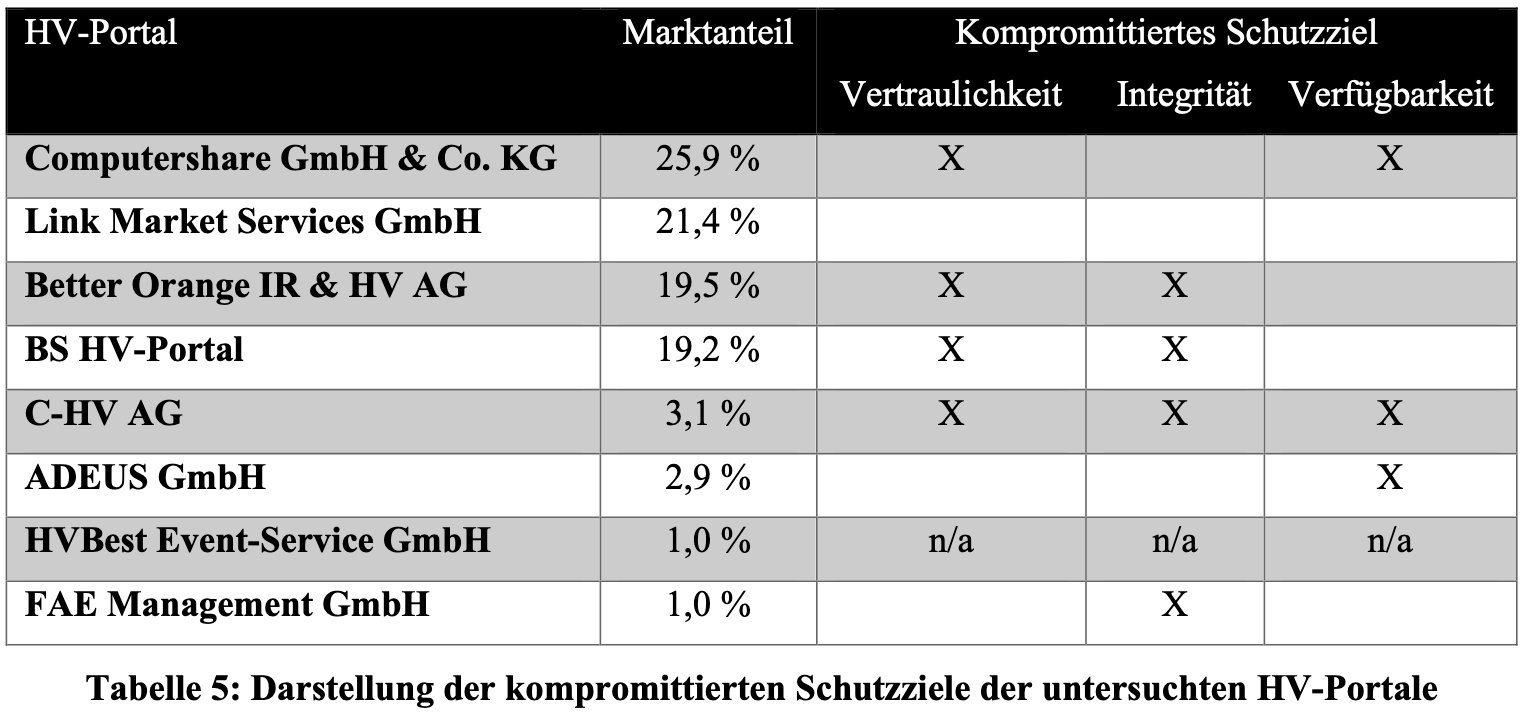 December 2019
Proxinvest publishes its twentieth third report: "Annual General Meetings and shareholder activism – 2019 season"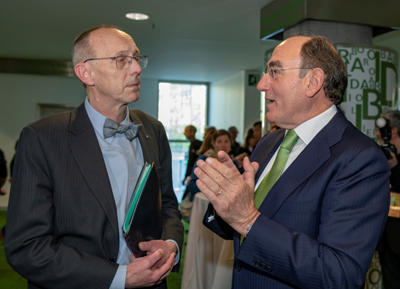 (Hans-Martin Buhlmann and Jose Ignacio Sanchez Galan after VIP remarks in 2019 Iberdrola AGM)
Restrained General meetings
While the "Place de Paris" (i.e stakeholders on the French listed market) wonders about the potential framework regarding shareholder activism, Proxinvest's report on General Meetings displays that in fact General Meetings of French companies remain very controlled. In point of fact, 57.6% of voting rights exercised in the 315 General Meetings analyzed by Proxinvest were in the hands of reference shareholders (36% in the CAC 40), explaining why only 0.64% of resolutions were not adopted.