Survey on English Disclosure by Japanese Companies

Outline of the Survey

Objective: Assessment of disclosures in English by listed Japanese companies and identifying the necessary disclosure documents and information content for making investment decisions

Deadline for responses: July 23, 2021

Estimated time required for responses: 5-10 minutes (approx. 15 minutes if answered in detail)

Dedicated website for survey responses:

GENERAL MEETINGS 2021 - PHITRUST


INCREASINGLY COMMITTED SHAREHOLDERS, IN A CONTEXT WHERE "REMOTE" FORMATS ARE BECOMING PREVALENT, SOMETIMES TO THE DISADVANTAGE OF SHAREHOLDER DEMOCRACY
---
VIPsight - 2nd Quarter 2021 <click here>
VIPsight - News

Virtuelle Hauptversammlungen (2020): Ein sicherer Ersatz für Präsenzveranstaltungen?
Prof. Dr.-Ing. Andreas Mayer, Hochschule Heilbronn
17. Deutscher IT-Sicherheitskongress des BSI
https://www.bsi.bund.de/EN/Home/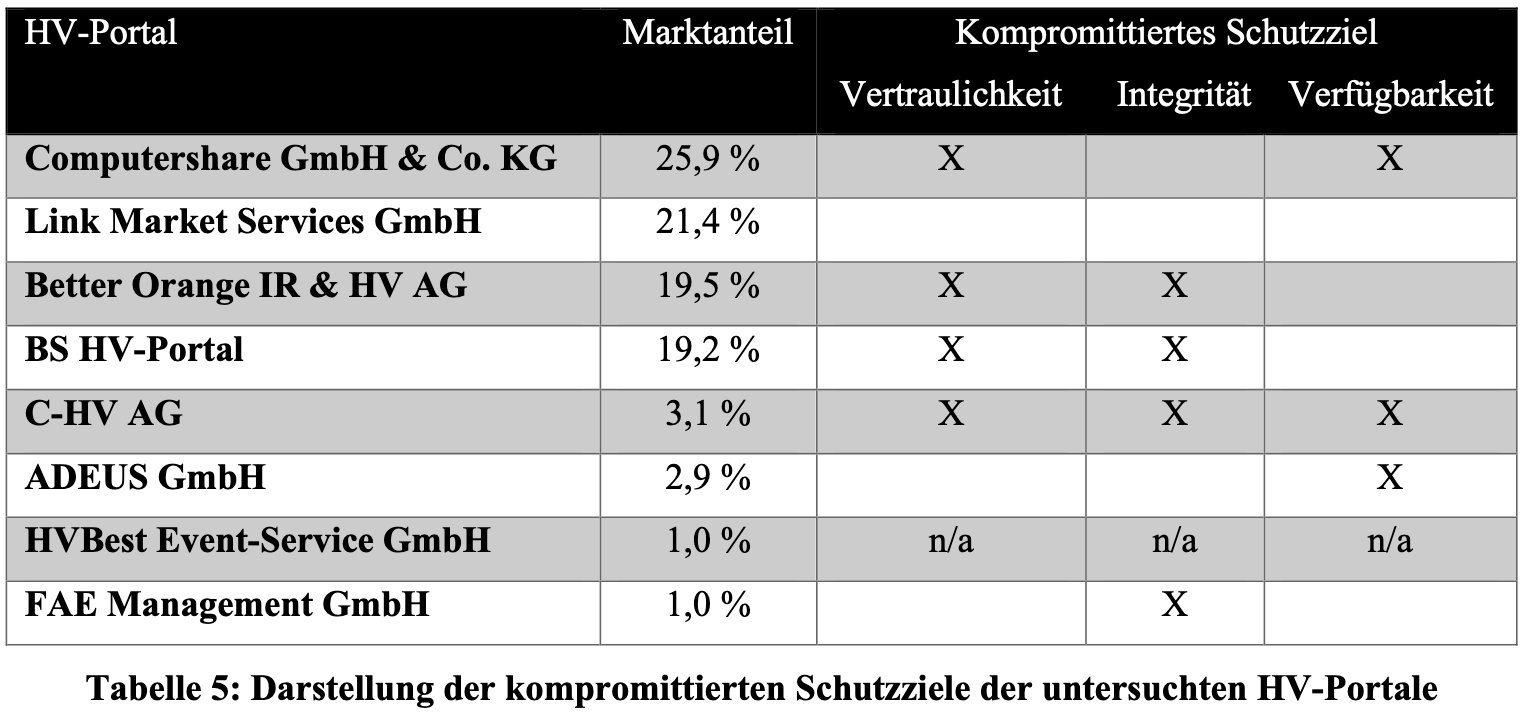 July 2021
BASF SE: Waiting for better Times to come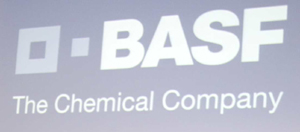 With the merger of Wintershall Holding GmbH and DEA Deutsche Erdöl AG in May 2019, a leading European natural gas and oil company was formed. According to the plans published those days, Wintershall DEA should not only be a major player in the energy market, but also take its place in the capital market. However, placing shares in the market requires favorable conditions for such a move. Therefore, the current shareholders BASF and LetterOne have decided to postpone the IPO to a later point in time. So far, the IPO was envisaged for the second half of 2021, subject to market conditions.
more - VIPsight - 2nd Quarter 2021 <click here>
CureVac: Dead Cat bouncing?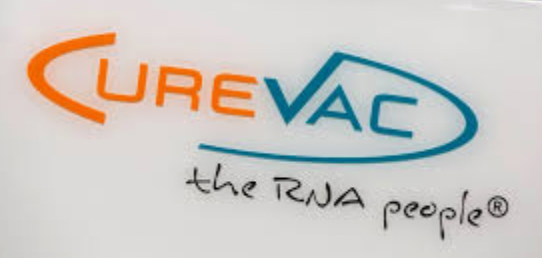 Some years back a wave of corporations from China flooded the German and American stock exchanges. These companies had glorious business prospects in their far away home country, cleverly constructed but insufficient corporate governance structures, and enthusiastic investors without a clue about the business in common. This story is all history now. The swamp bubbles from China have burst, the money is gone, and investors have learned who to trust and who not. Or have they already forgotten this lesson?
more - VIPsight - 2nd Quarter 2021 <click here>
Deutsche Wohnen SE / Vonovia SE: "Eigenbedarf" in Berlin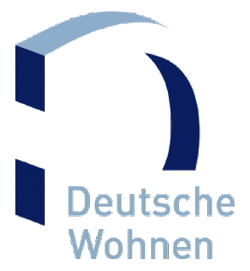 Far-sightedness is a quality that cannot be blamed on politicians in Berlin. It is therefore not surprising that after German reunification the city parted with the burden of a large housing stock as quickly as possible. Today, properties that were hastily sold then are now contributing to the creation of Europe´s largest residential real estate group. This is due to the signing of the business combination agreement regarding the merger of Deutsche Wohnen SE and Vonovia SE in May 2021. The combination will result in a real estate group with a projected combined market capitalization of around 45 bn EUR and a combined real estate portfolio of approx. 90 bn EUR. The more than 500,000 apartments represent a Germany-wide market share of nearly 2 percent.
more - VIPsight - 2nd Quarter 2021 <click here>
Bayer AG: Stubbornness can be expensive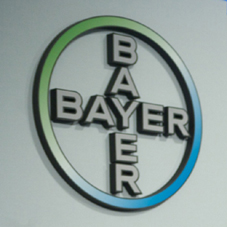 Gradually, the financial burden of the Monsanto acquisition is becoming visible to shareholders. A considerable part of this is due to the Roundup™ product group. You do not have to be an opponent of Monsanto to understand that. Here the numbers speak for themselves. And even today it is still not possible to predict how high the bill will be in the end. The main reason for this unfortunate situation is that despite all the efforts of the lawyers, Bayer has still not succeeded in reaching a workable agreement with the plaintiffs. Viewed from the perspective of the financial control room, this may come as a surprise. After all, there was a double-digit billion amount on the table.
more - VIPsight - 2nd Quarter 2021 <click here>
Aareal Bank AG: Just next to it is also called over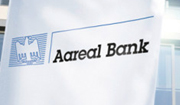 Aareal Bank´s AGM was unusually turbulent this year. In the months leading up to the meeting, the company had to deal intensively with several corporate governance issues, including the partial sale of its IT unit, a serios illness of the CEO, and demands of shareholders for extensive structural changes, including a full spin-off of the IT unit.
more - VIPsight - 2nd Quarter 2021 <click here>
March 2021
WHO WAS ABLE TO LEND NON-ISSUED/ NOT EXISTING SHADOW SHARES ?
Custodian settlement is ... marvellous - may i vote my lended shares?
GameStop Corp.  Short Interstest as % of Free Float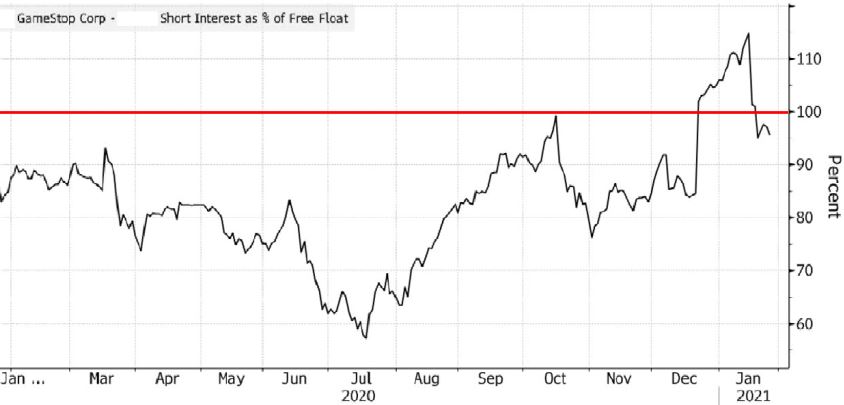 Volkswagen chart <ordinary> October 2008
VIPsight USA - The GameStop Short Squeeze – Potential Regulatory and Litigation Fall Out and Considerations
METRO AG: Balance Sheet Supervisor stumbles upon balance sheet supervision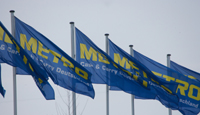 After the hustle and bustle of the past few months, METRO could certainly use a little rest. But just a few weeks after the start of the year, the next corporate governance bomb is bursting. This time, the DPR is responsible for the disaster. However, we are not looking at balance sheets, but rather people. We owe this attention to the current mishap to the METRO supervisory board member Edgar Ernst. Mr. Ernst is joined the supervisory board in 2017, although he already had another hobby: Mr. Edgar Ernst has been President of the German Financial Reporting Enforcement Panel (DPR e. V.) since 2011. Therefore one wonders, did he perhaps just wanted to try out how badly a massive conflict of interest can damage a company´s reputation?
more - VIPsight - 1st Quarter 2021 <click here>
Daimler AG: Preparing for a friendly Divorce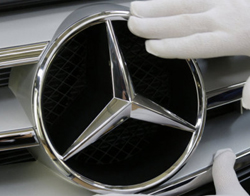 Maybe someone at Daimler recently watched one of these entertaining films about the fate of dinosaurs. This might help to explain why the company decided to go ahead with a fundamental change in its structure, "designed to unlock the full potential of its businesses in a zero-emissions, software-driven future." A consequence of this plan is the decision to evaluate a spin-off of its Truck and Bus Division and to begin preparations for a separate listing of Daimler Truck. 
The Daimler Truck business shall have fully independent management, stand-alone corporate governance including an independent chairman of the supervisory board, and it is targeted to qualify as a DAX company. A significant majority stake in Daimler Truck shall be distributed to Daimler shareholders. The transaction and the listing of Daimler Truck on the Frankfurt Stock Exchange are expected to be complete before year-end 2021. Also, Daimler intends to rename itself as Mercedes-Benz at the appropriate time.
more - VIPsight - 1st Quarter 2021 <click here>
thyssenkrupp AG: No free Lunch for Liberty Steel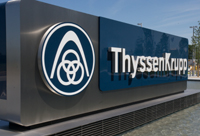 Sometimes you can see an extra burden for the household budget approaching from afar. The state of North Rhine-Westphalia and some municipalities have probably felt the same way over the past few weeks. The reason for this was the talks about a sale of the steel division of thyssenkrupp. But on February 17th, thyssenkrupp ended the talks on a possible acquisition of thyssenkrupp Steel Europe by Liberty Steel.
more - VIPsight - 1st Quarter 2021 <click here>
HEIDELBERGER DRUCKMASCHINEN AG: Firmly printed
HEIDELBERGER is back in the news. Not that they wanted to, but sometimes you just have to do what has to be done. The company owes this attention to a brief announcement from the end of January: "The sale of the Gallus Group by Heidelberger Druckmaschinen AG (Heidelberg) to the Swiss company benpac holding ag has not been completed. At today´s scheduled closing, benpac holding ag did not make the agreed purchase price payment of 120m EUR, although all conditions were met. Gallus will remain with Heidelberg. Heidelberg will assert its rights."
more - VIPsight - 1st Quarter 2021 <click here>
November 2020
Deutsche Börse AG:  Invest in Corporate Governance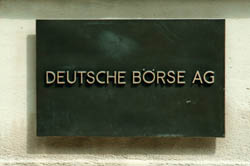 Deutsche Börse announced that it will acquire a majority share of approximately 80% in Institutional Shareholder Services Inc. (ISS). The transaction values ISS at 2,275m USD on a cash and debt-free basis. Genstar Capital LLC and the current management of ISS will continue to hold a stake of approximately 20% of ISS. The transaction is expected to close in the first half of 2021, subject to customary closing conditions and regulatory approvals. Deutsche Börse plans to finance the acquisition with a debt component of 1 bn EUR and cash.
In 2020, ISS is expected to generate net revenue of more than 280m USD (Pro-forma IFRS) and an adjusted EBITDA margin of approx. 35% (pre-transaction effects). The net revenue of ISS is expected to grow organically at a rate of more than 5% p.a. on average until 2023. While this looks expensive, the real incentive for this transaction is the expectation that the partnership with a leading corporate governance, ESG, data, and analytics provider shall help to generate further growth opportunities for Deutsche Börse Group in ESG-based investing. Both businesses are regarded as highly complementary and offer the potential for revenue synergies, which are expected to result in 15m EUR additional EBITDA by 2023.
Considering the strategic potential the transaction looks like a sound investment. But a lot depends on the implementation of the transaction, i.e. the integration into Deutsche Börse Group. ISS is an important participant in the corporate governance world. It reached this position by strictly adhering to certain business principles, including a clear, transparent, and unbiased business execution. As is stated in the Code of Ethics (version November 2020), ISS must always serve the best interest of its clients and not subordinate its client´s interest to its own. This fundamental business principle may also set limits for the scope of the integration and the realization of potential synergies. The parties announced already that in the time following the closing ISS shall continue to operate with the same editorial independence in its data and research organization that is in place today, while the current executive leadership team is expected to remain in place after the closing. Good, then let´s place a bet on a smooth process.
Deutsche Lufthansa AG: The Finance Division gets a Pilot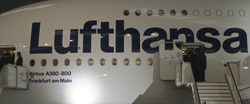 Demanding circumstances require special measures. This seems to be the motto of Lufthansa´s supervisory board when it made its decision to appoint a new finance director. Remco Steenbergen is the new member of the Executive Board and will assume the position of CFO on January 1st, 2021. Until recently Mr. Steenbergen was the CFO of the Swiss Barry Callebaut Group. Following the resignation of his predecessor, the CEO Carsten Spohr took over the responsibilities of the CFO. With the appointment of the new CFO, the Finance Division will be re-established and shall include controlling and risk management, corporate finance, accounting and balance sheets, taxes, purchasing, and mergers & acquisitions.
It is reassuring that Lufthansa has a CFO again, who appreciates challenges. Amidst the background of the COVID-restrictions, the airline´s business has largely collapsed and improvement is not in sight. It is as simple as that: the survival of the company depends on the successful work of the finance division. The company wouldn´t be where it is today without this work, but it is reassuring to investors that a CFO takes control again.
Wirecard AG: This Company is beyond Payments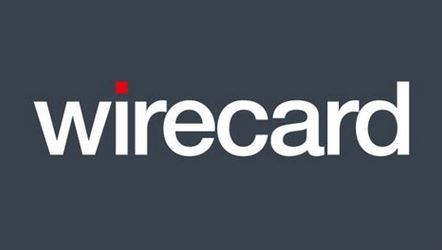 Viewed from a professional perspective, Wirecard certainly deserves many awards. The company is undoubtedly a prime example of failed corporate governance and the failure of supervisory authorities. Therefore it is no wonder that, in addition to the processing and digesting of what happened, the blame game is also running at full speed. This is also the reason why the former CEO of Wirecard, Markus Braun, won a day trip to the German Bundestag.
The only thing unfortunate about his trip out of the penal institution is the timing. After all, Wirecards´s creditor´s meeting is taking place at the same time in Munich´s Löwenbrauhaus. The total debt of Wirecard is expected to exceed 3bn EUR, while the around 11,500 creditors even registered claims of over 12bn EUR.
However, the creditors will probably not expect a high quota on these claims, since the proceeds from the sale of assets to date have been low. Nonetheless, there is an interesting feature of this process many shareholders are not aware of. In the event of bankruptcy, shareholders´ assets are usually lost. But here we are talking about fraud. This means that damage claims from shareholders are also possible. Hopefully, all institutional investors realized this chance to recover a part of the money lost. Because of the critical attention paid to the events surrounding Wirecard, I am sure that BaFin will ask questions about it during the next routine audit, or maybe not, who can already know that today?
more - VIPsight - 4th Quarter 2020 <click here>
December 2019
Proxinvest publishes its twentieth third report: "Annual General Meetings and shareholder activism – 2019 season"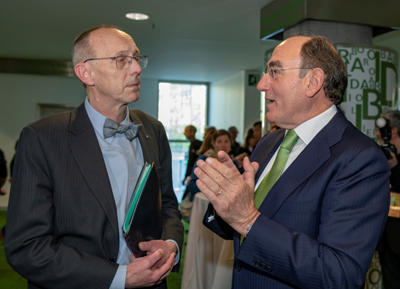 (Hans-Martin Buhlmann and Jose Ignacio Sanchez Galan after VIP remarks in 2019 Iberdrola AGM)
Restrained General meetings
While the "Place de Paris" (i.e stakeholders on the French listed market) wonders about the potential framework regarding shareholder activism, Proxinvest's report on General Meetings displays that in fact General Meetings of French companies remain very controlled. In point of fact, 57.6% of voting rights exercised in the 315 General Meetings analyzed by Proxinvest were in the hands of reference shareholders (36% in the CAC 40), explaining why only 0.64% of resolutions were not adopted.