---
VIPsight - 3nd Quarter 2017 <click here>
VIPsight - News

12 October 2017
K+S Group provides a very long term perspective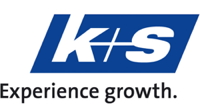 Shareholders of K+S Group are probably very patient people, waiting for longer-term orientations from time to time. And typically they tend to look into the future. But occasionally it is worthwhile to pay attention to the recent past. One year ago, the K+S management explained to shareholders at the AGM that a discussed takeover bid at 41 Euro was not sufficient. Since, a mixed news flow kept the share price well below this line. What is more, in August K+S announced that the target "of achieving consolidated EBITDA of around € 1.6 billion in 2020 is not realistic anymore".
This is not the kind of news flow shareholders are looking for. But with the recent publication of its "Shaping 2030" Group strategy", K+S replaced this picture with new long-term expectations for its shareholders. The new strategy goes to "reposition a manufacturing-driven company into a market-focused, customer-focused enterprise". K+S expects an annual positive earnings effect of at least € 150 million p.a. by the end of 2020 and plans to become Free Cash Flow positive by 2019. The indebtedness (Net debt/EBITDA) is to be halved by 2020, helping to regain an investment grade rating in 2023. So far, so good, but the real news is the ambition for 2030: € 3 billion EBITDA with at least 15% Return on Capital Employed.
Unfortunately the share price did not react on this news and remained at approx. 21 Euro. But well, at least shareholders with a long term investment horizon can relax. With 2030 in mind, even an average of 5% p.a. should be sufficient to surpass the 41 Euro line.
12 October 2017
Südzucker: News about the European sugar market liberalization finally reached Ireland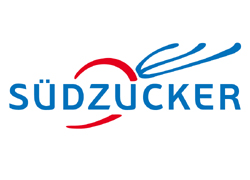 If you ever wondered about the meaning of a claim like "we aim to provide our clients with innovative, timely and commercial ideas based on a fundamental knowledge and understanding of the companies we cover and the industries within which they operate", a recent publication by Davy Research may provide an inside view.
Since several years, Südzucker did inform its shareholders about the implications of the sugar market liberalization. The topic has been widely discussed at the AGMs and in corporate publications. Hence, one could not really imagine that there still have been investors who were not yet aware of the facts and the related risks and chances. Wrong assumption, as it turned out, very wrong. Under the heading
Südzucker: "New playbook required as European sugar market liberalizes" an amazing story has been published recently by Davy Research. The surprising conclusion: "As such, we are entering a period of uncertainty for European sugar processors.", and the recommendation: "We revise our sugar segment assumptions and consequently move our rating to 'Neutral' from 'Outperform'"
This is a great story, but perhaps a few years too late. Or did I get something wrong here: innovative, timely, knowledge and understanding, etc.?
21 September 2017
Thyssenkrupp: Combination of European steel activities with Tata Steel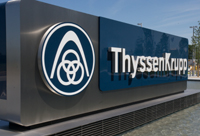 Thyssenkrupp announced the signing of a memorandum of understanding with Tata Steel to combine their European steel activities in a 50/50 joint venture. The new entity is set to have pro-forma sales of about 15 billion Euro and a workforce of about 48,000. Shipments are envisioned to be about 21 million tons a year. The expected annual synergies are 400 to 600 million Euro.
The transaction with an expected closing towards the end of next year has been expected for a while and tackles the structural challenges of the European steel industry. At first glance, this looks like a great transaction for both partners. But pay attention to the details, since 50/50-constellations tend to be unstable. Also, the move means a lot to thyssenkrupp´s corporate culture. There are definitively more chances than risks involved. Nonetheless, investors are probably well advised to keep an eye on the corporate governance aspects, though.
E.ON: Not everybody embraces Fortum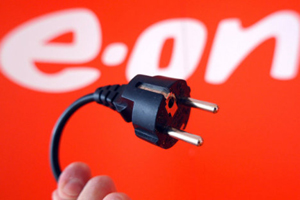 Shareholders reacted positive on the recent publication of so-called advanced negotiations regarding an agreement according to which the company would have the right to decide to tender its remaining Uniper stake in the course of a public takeover offer by Fortum in early 2018, offering the opportunity to dispose of its 46.65 % holding in Uniper SE. Fortum`s offer (to all Uniper shareholders) would comprise a cash consideration with a total value of 22.00 Euro per share.
Despite the positive reactions of its shareholders and the share prices of the companies involved, the Uniper CEO demonstrated a cool stance, stating that "this unsolicited takeover offer is clearly not in line with the strategy of Uniper as recently reiterated publicly." Uniper is currently not in discussions with either of Fortum or E.ON in regard to the unsolicited and conditional transaction proposals described in their respective statements. If and when appropriate, the Supervisory and Management Boards of Uniper will evaluate any forthcoming specific proposal in detail and in the interest of the company and all its stakeholders.
Dear Mr. Schäfer, there is no need to hide behind unspecific and unknown interests of the company and all its stakeholders. This type of encrusted bureaucratic statements may have been ok in the old days as a monopoly player. Not any more, sorry.
19 September 2017
Deutsche Börse AG: With a little help by my friends…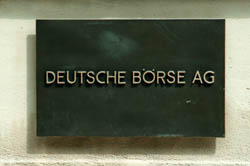 Deutsche Börse AG announced that the company will inform the public prosecutor that it would accept the fines announced in relation to accusations of an alleged violation of the prohibition against insider trading in December 2015 and of an alleged failure to publish an ad hoc announcement in January 2016. By doing so, the company agrees to pay two fines under separate proceedings pursuant to section 30 para. 4 sentence 1 of the German Regulatory offences Act (Ordnungswidrigkeitengesetz).
However, the company added that it does not share the public prosecutor´s view concerning the accusations raised. Also, the company assumes that the current investigation proceedings against the chairman of the executive board, Carsten Kengeter, will be closed subject to conditions.
As the transaction smells like a ransom payment for Mr. Kengeter, many shareholders and customers expressed a negative response. Hence, let´s press our thumbs that Mr. Kengeter and the members of the supervisory board will get an opportunity to explain what happened to shareholders at next year´s AGM.
Bayer AG: Positive side effects of the Monsanto acquisition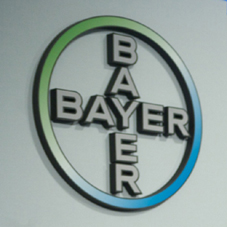 With the Monsanto takeover by Bayer approaching the planned closing date, the interest begins to focus more and more on the details and side effects of the transaction. With assets to be divested in the volume of potentially more than USD 5 billion in order to win the approval of authorities for the deal, the stakes are high, and open questions need to be answered soon. Rumors are that BASF may be interested to acquire a package of seed and chemical assets from Bayer.
Following the mergers of the industry giants forming so called integrated businesses with seeds and agrochemicals under one roof, such an acquisition could be the last sustainable market entry for BASF. In all, eliminating strategic options looks like a potentially a very attractive side effect of the Monsanto acquisition for Bayer and shows the clever architecture behind this deal. Bayer also announced the sale of additional 9.4 percent of Covestro, realizing Euro 1.2 billion with this transaction. Please note that this transaction enhances Covestros´ outlook for a DAX entry, thus creating additional value for the shares remaining in Bayer´s pockets.
Siltronic AG: Please delete the first sentence
It is still common practice with many German companies to allow shareholders to "adequately participate in the positive business performance", thus putting the owners of the business on the same entitlement level as any other stakeholder. Accordingly, it is no surprise to read such a statement in an annual report.
However, Siltronic went a step beyond and announced a defined dividend policy that "aims at distributing around 40% of the consolidated earnings of the Siltronic Group according to IFRS principles, attributable to the shareholders." This part of the message is appreciated by shareholders, thank you. But please delete the sentence in the announcement regarding the adequately participation, since it could be misinterpreted in this context.
zooplus AG: "Investing in accelerating growth" sends the share down
The leading online retailer for pet supplies published a very clever profit warning. According to the news, the company plans to invest more heavily in acquiring profitable new customers to achieve a sustainable acceleration in sales growth. As a "result", the management board of zooplus AG decided to revise its 2017 full-year target range for earnings before taxes (EBT) from Euro 17 – 22 M to a single-digit million amount.
So, the year is nearly over, and as a result of the decision to invest an amount of perhaps Euro 15M gets lost? Maybe, but the share price reaction tells us that shareholders did not buy the story. Besides, how can you "significantly accelerate the company`s growth in the third and fourth quarter", if at the time of the announcement (i.e. September 15th) the third quarter is nearly over and the company still "plans to invest more heavily"?