Page 3 of 5
ACTIONS CORNER
Salzgitter AG: Do good things, and talk about it

Salzgitter`s Executive and Supervisory Boards approved to make funds of € 723 Mio. Available for the first expansion stage of the SALCOS® project. This project aims to fully convert the integrated steelworks in Salzgitter in three stages to low-CO2 crude steel production by 2033. Up to around 95% of the CO2 emissions amounting to approximately 8 million tons, a year will be gradually reduced as a result.
As part of the first expansion stage, a DRI plant and an electric furnace are to be built by the end of 2025. These facilities will enable Salzgitter to produce 1.9 million tons of low-CO2 crude steel a year, thereby replacing a blast furnace and a converter.
This news shows how important sustainability criteria became for investors. Five years ago this would have been nothing more than a side note for most shareholders. Today, on the other hand, it is ad hoc news supposed to move the share price.
LANXESS AG: High Performing Engineering meets Private Equity

Specialty chemicals company LANXESS and Advent International decided to establish a joint venture for engineering and high-performance polymers. LANXESS contributes its High Performance Materials business uni, which is valued at € 2.5 billion and will receive an initial payment of at least € 1.1 billion and a share of up to 40 percent in the future joint venture. Advent will hold at least 60 percent of the joint venture. At the same time, LANXESS and Advent signed an agreement to acquire the Engineering Materials business from Royal DSM, which will become part of the new joint venture. The purchase price is € 3.7 billion and will be financed by the joint venture via equity from Advent and external debt. The represents sales of around € 1.5 billion with an EBITDA margin of approximately 20 percent. The joint venture is still subject to approval by the relevant authorities. Closing is expected in the first half of 2023.
LANXESS plans to use the proceeds for debt reduction and a share buyback in the amount of up to € 300 million. LANXESS will have the possibility to divest the remaining stake in the joint venture to Advent earliest after three years. An EBITDA multiple has already been agreed upon in this respect.
Siemens Energy AG: Correcting a Birth Defect

Siemens Gamesa Renewable Energy, S.A. is an independent group within the Siemens Energy group. This leads to friction and makes group management more difficult. One consequence of this was persistent earnings and control problems. Many investors, therefore, welcome the decision to take a step towards deeper integration of Siemens Gamesa into Siemens Energy Group via a voluntary cash tender offer for the outstanding shares in Siemens Gamesa Renewable Energy.
The bidder owns approximately 67.1 percent of Siemens Gamesa and offers € 18.05 per share for the outstanding 32.9 percent, equivalent to a premium of 27.7 percent to the last unaffected closing price of € 14.13 on 17 May 2022. Following a successful closing, Siemens Energy intends to pursue a delisting of Siemens Gamesa from the Spanish stock exchanges.
According to Siemens Energy, the transaction will support management efforts to resolve the current challenges at Siemens Gamesa, and the combined group may benefit from significant cost and revenue synergies. Assuming a full acceptance of the offer, Siemens Energy intends to finance up to € 2.5 billion of the transaction value with equity or equity-like instruments. The remainder of the transaction, which is expected to close during the second half of 2022, would be financed with debt as well as cash on hand.
Adler Group S.A.: Disagreements with BaFin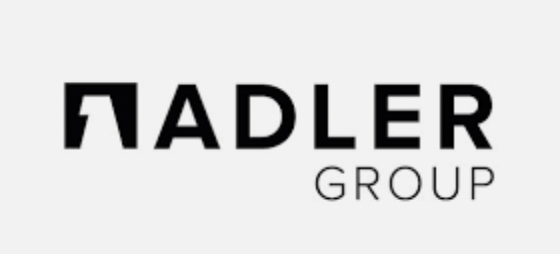 Adler Group announced that it appealed against a decision by BaFin. Within the scope of an error determination, BaFin has decided that the audited consolidated financial statements as of 31 December 2019 and the related summarized management report for the 2019 financial year of ADLER Real Estate AG contain an accounting.
In essence, BaFin´s derivation of the error finding is based on what BaFin considers to be an inappropriately high valuation of a real estate project. Adler has repeatedly pointed out publicly that it considered the valuation, which had been audited and certified several times in the consolidated financial statements, to be proper and correct. Furthermore, the valuation has been appraised by a professional independent surveyor. However, Adler and BaFin have different views on this matter, which are now being clarified by taking legal actions.
The message probably contains all relevant information. But it still leaves plenty of room for speculation. For example, you could ask the following question:
If the Bafin position is right, this would mean an existential threat for Adler. Therefore, one would think at first glance that a quick clarification in court is in Adler´s interest. But maybe things are different here. After all, Adler cannot be sure of winning in court. And perhaps the outcome is a partial success that would not help in this matter. Let´s put it this way: By going to court, Adler also gained time to find a viable solution with its lenders.
Viewed from this perspective, it is probably not that important how the court decides later. Is it therefore possible that this news pleases everyone involved, whether speculators, investors, auditors, lawyers, creditors, and above all Adler Group? It´s probably a good idea to ask here: Who´s agent is the agent?