Page 4 of 5
People
Volkswagen AG: Wolfsburg Inbreeding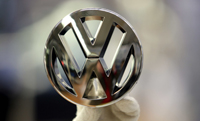 For most of his tenure, Dr. Herbert Diess`s leadership of Volkswagen was controversial. In a period of upheaval for a company, that doesnßt have to be bad. But when something like this escalates into public discussion, a board chairman quickly becomes a lame duck. Combined with management mistakes, the bossßs days are quickly numbered in these circumstances. Therefore, the only surprise about the announcement of the departure of the CEO of Volkswagen was the long waiting period. Finally, at the end of July, the time had come, and the company announced that the Supervisory Board and Dr. Diess have agreed that Dr. Diess will leave the Board of Management of Volkswagen AG by mutual consent, effective 1 September 2022. Dr. Diess will be succeeded by Dr. Oliver Blume, Chairman of the Board of Management of Dr. Ing. H.c. F. Porsche AG. Dr. Blume will also remain the Chairman of Porsche AG.
Does this sound like a responsible decision by the Supervisory Board? Investors may wonder why this decision came so late. More importantly, the personnel decision takes a lot of the credibility out of Porsche´s planned IPO and looks just like another gap filler.
DWS Group GmbH & Co. KGaA: Good Corporate Governance needs to be learned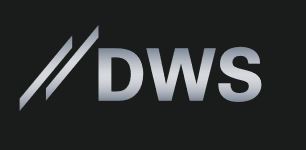 The shareholders of DWS Group should not have to worry about the corporate governance of their company. After all, these investors don´t own ordinary shares, but so-called limited partnership shares, which are largely without rights in corporate governance topics. So why should shareholders care about it at all?
The answer is simple: because a lot of money is involved. DWS Group faces serious allegations, especially regarding its sustainable investments and greenwashing. It is currently unclear to what extent these accusations are true. What is more important, however, is how the company dealt with it, since that cost DWS its reputation and, above all, business. A lot of business. Maybe even enough to persuade the previous management to resign?
In June 2022, investors learned that Stefan Hoops assumed the role of CEO of DWS, following a shareholder´s meeting of the general partner of DWS. He succeeded Asoka Wöhrmann, who resigned as CEO of DWS Group. Mr. Hoops will no longer serve as the head of Deutsche Bank AG´s Corporate Bank.
Aareal Bank AG: Money heals all Wounds in the Capital Markets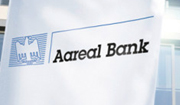 Aareal Bank AG and Atlantic BidCo GmbH have entered into an investment agreement, based on which Atlantic is prepared to submit a renewed takeover offer to the shareholders of Areal Bank. According to the agreement, the offer will provide for a cash offer price of € 33 per share. This price is set to include the dividend of € 1.60 per share announced by Aareal Bank.
The minimum acceptance level will be 60%. The agreement contains a market standard and index-related material adverse change clause. The bidder's strategic objectives and intentions remain unchanged from the first investment agreement entered into on 23 November 2021. The bidder continues to support the "Aareal Next Level" strategy pursued by the Management Board and the Supervisory Board, growth is set to accelerate further, and the Group shall continue in its current structure. Furthermore, the agreement is based on the joint understanding that there will be no outflow of value from the company, by way of distributions to shareholders or through a spin-off of Aareal´s stake in Aareon.
The bidder has received irrevocable tender commitments from the shareholders Petrus Advisers, Talomon, Teleios and Vesa, covering approximately 37 percent of all shares in Aareal Bank AG. Following a successful offer, these shareholders are supposed to hold an indirect, aggregate non-voting stake of up to 25 percent in the bidder.
ADVA Optical Networking SE: Get down to Business quickly
Until recently, ADVA was a successful holdover of the Neuer Markt segment of Deutsche Börse. Success makes companies attractive. We know the outcome. ADTRAN launched a successful voluntary takeover bid via an exchange offer by its subsidiary Acorn HoldCo. in November 2021. At that time, however, there were still conditions that had to be met.
The decisive hurdle for this transaction was cleared in July 2022. The German Federal Ministry for Economics and Climate Protection granted the foreign direct investment approval that was required for closing the transaction.
Two further pieces of information followed immediately after this message to shareholders. ADVA´s CEO, Brian Protiva, will transition into the position of vice chairman of the board of Acorn HoldCo, which is the future parent company of both, ADTRAN and ADVA. The current CTO of ADVA, Dr. Christoph Glingener, will take over the position of CEO in ADVA the day Mr. Protiva leaves this board. Furthermore, Acorn HoldCo has informed ADVA about its intention to enter into negotiations regarding the conclusion of a domination agreement, or a domination and profit and loss transfer agreement. ADVA´s management board has decided to enter into negotiations for such an agreement.
At this rate, it probably won´t be long before this stock disappears from the market.