Page 1 of 12
VIPsight - June 2012
COMPANIES
Only 78 percent vote in favour of discharge to the Deutsche Bank Supervisory Board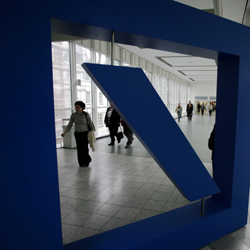 At the Annual General Meeting of Deutsche Bank on 31 May 77.7 percent, less than three-quarters of the participants, agreed with discharge to the Supervisory Board. Several representatives of shareholder associations and major fund companies had sought to deny the Board discharge - among them, in addition to VIP Association of Institutional Shareholders, the California teachers' pension fund CalSTRS, which was acting for the first time at a shareholders' meeting on European soil, and reportedly also voted for the counter-motion against discharge. The sharply, and multiply, criticized Supervisory Board chief Clemens Börsig was eliminated from the body; the new chairman is Paul Achleitner. What impact the vote will have on German Supervisory Board culture remains to be seen. Hans-Christoph Hirt sees the vote as having less of a legal relevance, but rather a signalling effect. As the Executive Director of Hermes noted in an interview with Börsenzeitung, the stock-market newspaper, the day after the AGM, boards of directors have already reacted when they were discharged with less than 99.9 percent. He demands that the control body should be checked by outside consultants, especially when many things were going wrong on the board.
BaFin busy with suspicions of insider trading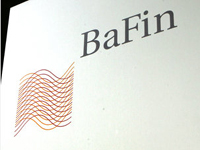 The takeover offer from Fresenius on 26 April may have been preceded by massive insider dealing in derivatives on equities of Rhön-Klinikum. Although no abnormal movements with the stock itself could be detected, the Federal Financial Supervisory Authority (BaFin) has, however, received a variety of external information, a spokeswoman for the authority said. Price movements for all financial instruments, in particular in the case of warrants, were routinely put under the microscope following the announcement of takeover bids. It is suspicious movements primarily in warrants and leverage certificates, both on-exchange and over the counter, that have been noted. And of course, the investigators will probably look particularly intensively at sales ten days before the announcement of the purchase offer to Rhön-Klinikum on 16 April, when according to the settlement figures the volume traded went up twenty times. Normally, the turnover of Rhön-Klinikum's shares is very low.