Page 1 of 12
VIPsight - May 2015
COMPANIES
Südzucker: nothing sweet in being sued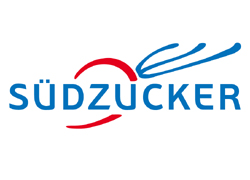 Things are not going too well for Prime Standard-listed Südzucker AG, Germany's biggest sugar producer. On the one hand the company is having to deal with depressed organic fuel and sugar prices and, on the other, being sued for damages by the confectionary industry for having charged them higher than market prices for their sugar purchases.
Turnover at approximately 6.8 thousand million Euros was down 10 percent over the previous year according to figures available at the end of February. Profit had also dipped from 622 to 180 million Euros. Management is also predicting further losses in the current 2015-16 financial year. Final numbers and forecasts will be published on May 21 together with the year-end accounts.
As if that weren't enough, the EU law buttressing European sugar manufacturers against international competition expires in 2017 and, of top of that, there is an onslaught of claims lodged by confectionary producers demanding compensation for having been charged excessively high prices for their sugar purchases. Handelsblatt reports that Südzucker is already embroiled in three proceedings, one of which, worth 1.3 million was brought by Vivil.
In 2009, the monopolies commission found the three market leaders guilty of price fixing which last year cost Südzucker almost 200 million Euros in fines.
Bauer: scraping by
Another company far from pleased with last year's performance is Bauer AG, the advanced infrastructure specialist. The increase in net income that the SDax-listed concern has begun to register derives mainly from the sale of a subsidiary company. Bauer is, however, expecting to pay out a dividend.
The consolidated group income is up by 3.7 percent and stands at 1.56 thousand million Euros. The income that the company has generated of almost 16 million Euros brings it back to profitability, also taking last year's posted loss of 19 million Euros into account. Shareholders will be getting a dividend of 0.15 Euros per share. The sale of a 21 percent stake to an Omani-based subsidiary company brought 37 million Euros to Bauer's coffers when it was struggling to counteract restructuring costs of the ambient sector, as well as economic problems having to do with a project in the USA and a fall in sales to clients in the mining industry.
With orders in hand now totalling some 753 million Euros, the company is fast approaching the previous year's figure. Management is of the opinion that without the crisis in Russia and the sharp fall in oil prices, income would be even higher. The target set for this year's turnover is roughly 1.8 thousand million Euros and earnings after tax should be in the region of 18 to 23 million Euros. EBIT is expected to be 75 million Euros. Seasonal variants mean first quarter losses.
Indus: Expansion
In a communiqué, Indus AG has notified having surpassed its targets for 2014. The SDax-listed holding company's turnover is up 5.8 percent and now stands at a record 1.3 thousand million Euros, despite the unfavourable economic climate in Germany. Earnings of 127 million Euros are also up on the previous year's 118 million Euros and earnings after tax – said to be 4 million Euros – are still at a healthy 63 million Euros, only 1 million less than the previous year's 64 million, despite the consequences – said to be around 4 million Euros – of the closure of one of its companies. The company has decided to increase the dividend from 1.10 to 1.20 Euros per share.
Indus concluded no fewer than five acquisitions in 2014, bolstering the areas of medical and health-care technology, as well as in machine tools and plant to the tune, last year, of 97 million Euros in investment. Handelsblatt reports that Indus is oriented towards further acquisitions and is presently negotiating two or three transactions. Its other objective is getting an MDax listing. This financial year, Indus has forecast 1.3 thousand million Euros turnover and an EBIT of between 125 and 130 million Euros.