Page 1 of 8
VIPsight - October 2015
COMPANIES
Aware of the ramifications of professional co-branding, global newswires are relishing twisting the dagger in the wound that Coca Cola inflicted on the chairman of FIFA Sepp Blatter in the message "step down now".
When the Coca Cola edict is mentioned in polite company, are we really getting the full story? All, it seems, is contained in a terse 325 keystrokes, fewer than 62 words:
"For the benefit of the game, The Coca-Cola Company is calling for FIFA President Joseph Blatter to step down immediately so that a credible and sustainable reform process can begin in earnest. Every day that passes, the image and reputation of FIFA continues to tarnish. FIFA needs comprehensive and urgent reform, and that can only be accomplished through a truly independent approach."
Bravo Coke, MacDo et al. Your trumpet blasts, delivered with the same enthusiasm that you applied to weaving your web of corruption over the decades now ushers in the new and sweeps away a weakened chief Sepp Blatter. N'est-ce pas? Or is it all done, perchance, with an artful use of mirrors?
According to Coca Cola's last 10-K report, the company has pension funds on the lookout for a good home. So, are we sure there are no FIFA sponsors in this $2,9bn woodpile? Careful how you answer that! Companies can be surprisingly lax about keeping moral issues under wraps.
The best-case scenario shows a "mere" $1.3bn worth held in American equity while the combination of non-US plus international funds where Coke is present amounts to …
If the message that Coca Cola delivered were not only pronounced but ALSO voted on at every shareholder meeting, dear McDonalds, Coca-Cola, Nike, adidas and friends, I'd be willing to bet that
The world would very soon
Become both
A little bit better AND a great deal more trustworthy.
Do YOU have a pension fund manager whom you can ask? You do?
Ask him what's really being done about FIFA sponsorship and let me know – every 10th notification wins a prize!
Deutz: future uncertain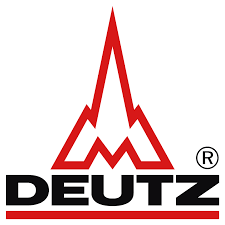 SDax-listed engine manufacturer Deutz AG has failed to obtain orders sufficient to reach its targets and forecasts for this financial year despite basing these forecasts on a 10 percent lower turnover than the previous year. In the profit alert of September management admitted that turnover could be even 20% less.
Deutz AG, supplier to the automobile industry is struggling against consumer reluctance to invest. The upshot is that the second half-year figures will be much lower than those of the first half-year. The more severe European directives on exhaust emissions that came into effect last October induced many clients to shift their whole order timing forward. Clients' warehouses are replete with stock but the market languishes.
The company had forecast an EBIT for this year of 3 percent which has now been revised to be more or less balanced. Deutz has announced its intention of delaying forecasting for 2016 until the year has begun.
VTG: freight train growin' so fast
VTG AG, the freight wagon rental company, saw growth in all three business areas in the first half-year of 2015, posting an increase in turnover of almost 27 percent to some 512 million Euros. The SDax-listed concern's EBITDA rose by some 86 percent to 168 million Euros. VTG consolidated its takeover of Ahaus Alstätter Eisenbahn Holding (AAE) in the first half year and in so doing increased momentum and exceeded growth targets. The takeover increased VTG's fleet by 30,000 to 80,000 wagons which explains the 57 percent increase in wagon rental turnover to approximately 272 million Euros.
The company, however, has set its sights much higher. As soon as it has successfully concluded the present 2010-15 growth phase VTG intends to expand the European fleet within the core business of freight wagon rental and then launch a reorganization programme to increase market flexibility. The logistics company confirms its forecast for financial year 2015 with turnover between approximately1.0 and 1.1 billion Euros and EBITDA between 325 and 350 million Euros.
Tom Tailor: Textiles on a downturn
SDax-listed Tom Tailor Holding AG has revised its financial forecast for 2015 downwards. The textile manufacturer is, however still expecting to end the year with a slight increase on the previous year's turnover of 932 million Euros to 945-955 million this year. The company presently estimates EBITDA simply as between 75 to 80 million Euros against the 2014 figure of approximately 87 million Euros with a margin of between 8 and 8.7 percent. Management cites the hardships faced by today's textile market aggravated by the ever present trade discount wars. The new logistics warehouse is still not up to speed which is delaying deliveries. Tom Tailor is still confident of accelerating growth by opening new branches.