Page 6 of 9
Campus
Standard Code does not make sense for family businesses


Each family company is different, so it did not make sense, as for public companies, to apply a standardized code of governance, said Professor Peter May in an address to family shareholders in Mannheim. The Governance Code was a kind of checklist by means of which governance in a family business could be configured professionally, stated the Chairman of the Presidium of the Commission on a Governance Code for family businesses. Besides suggestions for succession planning, he showed as a guideline how conflicts in the owning family can be avoided. The family members themselves would however have to develop a code, followed by corporate and inheritance contracts. In the Code for family businesses the Commission, consisting of 27 family entrepreneurs and scholars, has under the initiative of INTES and the Association DIE FAMILIENUNTERNEHMER – ASU developed guidelines for the responsible management of family businesses. Thus, it recommends clear criteria for the admission of family members into the management and the establishment of oversight committees. It has also formulated guidelines for the right amount of dividends and reinvestments. For instance, in so-called cousin consortiums like Porsche/Piëch there are interactions whereby old conflicts are transferred to the next generations. The Code can be found, in German only, at Code-for-familienunternehmen.de.
German corporations win strong marks for transparency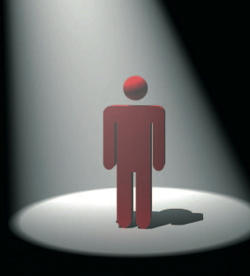 In a study by Transparency International on visibility in the business of the 105 largest publicly traded multinational companies, all the seven German firms end up in the top third. Far ahead in the transparency list are BASF (7) and Allianz (10). The insurer stands out positively from most other financial corporations in the world. Also evaluated were Siemens (17), Bayer (24), Deutsche Telekom (29), E.ON (30), and SAP. The software giant is ranked number 35, taking up the German rear. Overall, large international companies are still working too much in secret and informing the public only insufficiently about their businesses, criticized the anti-corruption organization. On an international comparison Germans reveal relatively much about their activities. The rating of companies was based on publicly available information from them on their anti-corruption programmes, information on subsidiaries, the percentage share in these and the country of registration, and information by country on sales, investments, profit before tax, income tax and expenditure on social issues.