Page 1 of 14
VIPsight - November 2011
COMPANIES
Metro leaderless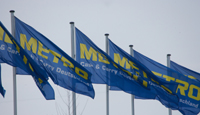 Just over a week after the withdrawal announcement by Eckhard Cordes, Jürgen Kluge also announced his farewell to Metro. With his retirement, he wanted to ensure that the substantive work at the top of the retail group came back to the forefront. After the disputes over the leadership, it was time for a fresh start, said the manager. The Supervisory Board chairman remains CEO of Haniel, however. Since the CEO's withdrawal was preceded by months of toing and froing, the decision by Cordes not to renew his contract expiring in October was hardly surprising.
BMW and VW are vying for SGL Carbon

BMW plans according to Der Spiegel to take a stake in SGL Carbon, to assist Susanne Klatten in the power struggle over the carbon firm. BMW's major shareholder had increased her share to 29 percent by exercising a convertible bond through her investment company Skion, to keep Volkswagen in check. The amount of BMW's participation is still open. The Wolfsburgers came into SGL Carbon in February at 8.18 percent. An extensive joint venture between the SGL Group and the Bavarian carmaker was also agreed upon.
Cromme can be re-elected
With last year's "Lex Cromme", Siemens had already created the precondition for Gerhard Cromme's re-election to the Supervisory Board in January 2013. Until now the rule at the Munich-based company was that supervisors should leave their posts at 70. But since a charter amendment, largely unnoticed by the public, the Rules of Procedure say: "For election to the Board, in general only persons who are not older than 70 should be proposed." Cromme reaches that age one month later. Under the previous rule, he would have had to resign after the shareholder meeting. Siemens declined to comment.
Are VW and Suzuki facing a divorce?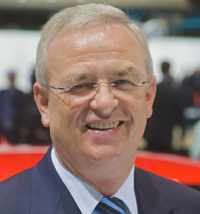 Martin Winterkorn wants to create clear conditions in the partnership with Suzuki within the current year. The German carmaker was ready to again reach out to Suzuki. But returning the 20 percent share was out of the question, said Hans Demant on 20 October. After all, "Suzuki would complement the Volkswagen portfolio downwards excellently," said the manager responsible for the co-operation. Demant also pointed out that the Wolfsburgers' objectives in 2018 did not depend on the success or failure of cooperation with the Japanese. Suzuki should either clearly acknowledge the cooperation, not even two years old, or Volkswagen would cancel it, Wirtschaftwoche reported on 22 October.