Page 2 of 12
Buhlmann's Corner
Black Forest gâteau à la Piëch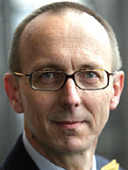 Hooray, the German Corporate Governance Code has turned 10 and hardly anyone has insulted it. Even the extraneous woman debate, as connected with corporate governance as a car is with traffic lights, hasn't harmed the Code, now led by Klaus-Peter Mueller after Gerhard Cromme, any more than did the near-collapse of Commerzbank. What reason was there for celebrating the birthday recently in such a small group? Was it fear that otherwise the Minister of Justice would appoint a second female Commissioner? She has done so anyway, in virtue of some unknown power. Had it to do with the snap decision by the old Chancellor to hide the legal force of the Code so indirectly in §161 AktG that I was already then writing about a wolf in sheep's clothing? Or it was the first president who "accidentally" smuggled the second board member more presentably into the Code, because he needed him at home?
It's all much simpler! Whoever sits on the Code Committee may go bankrupt, or cash in like there's no tomorrow. He can toil away like Christian Strenger, or just sit back and look the other way when the Code is being abused – or nationalized. Membership is conferred as an act of grace, not acquired meritocratically. The real power lies in the back office. It's there the board acts, the true power and stabilizer of the system. Those who survive everything, the German way. They are the Dr. Thomas Kremers of our times, who carefully apportion the work, get on with it, and are not too proud do to some donkey work on the governance awkward squad. It certainly takes considerable compensation for pain and suffering to be a deputy Supervisory Board member under Ferdinand Piëch, as a Code chairman.
Our Austrian Ferdinand hoped to fill more than half of the Supervisory Board's capital side, with only a little over 30 percent of the votes (with the shareholders at the AGM unsuspecting). This could have backfired. Charmingly and very much the gentleman, he told the EU antitrust that an identical cast of VW directors at Scania and MAN might be "a little" within their province. With the casual reference, a spontaneous motion was submitted to the AGM, making the electronic votes ineffective. As if by magic, the power of the commander and Supervisory Board chief grew so much that there was no doubt about who would be appointed.
The Infineon model has been copied and is now used not just at DAX AGMs. Mix, modify and re-count – what didn't fit is retouched. That's German corporate governance. Piëch has understood it. Grinning in front of the owners, he keeps to a rule to move only 70-year-olds to the Supervisory Board, because after all he has 74 years of experience. When will the institutionals understand? Give them another 10 years – a promise if, God willing, I'm still here.