Page 7 of 12
Campus
Weder di Mauro on the Code Commission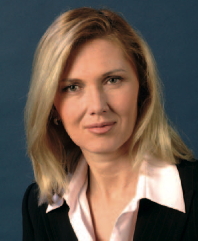 Beatrice Weder di Mauro has since June been a new member of the Government Commission for the German Corporate Governance Code. The professor heads the economic policy department at the Johannes Gutenberg University in Mainz, specializing in international economic relations and financial markets. Since June 2004, Weder di Mauro has been one of the 'five wise economists'. A native of Switzerland, she is the 13th member of the Commission, and alongside Daniela Weber-Rey, its second woman..
German CFOs on top
The recruitment consultant Michael Page International carried out a survey in March of more than 2,400 chief financial officers in 14 European countries. This revealed that compared to their European neighbours, CFOs in the German-speaking countries on average earn the most. In Portugal, Spain and Sweden, however, the lowest salaries are paid. Thus, more than 80 percent of respondents in the DACH (Germany-Austria-Switzerland) region get annual remuneration including bonuses of more than €120,000. The share of female CFOs is low Europe-wide, and they are also paid less than their male counterparts, says Page. A total of 41 percent of survey respondents earn at least 120,000 euros per year.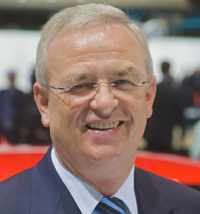 Journalists like Winterkorn
The Dr. Doeblin Association for Business Communication interviewed 55 business journalists in mid-April this year about their image of corporate executives. Far in front is Volkswagen's chief Martin Winterkorn, followed by Dieter Zetsche of Daimler, Deutsche Bank CEO Josef Ackermann and Norbert Reithofer (BMW).
Trusted forecasts
Kirchhoff Consult, along with shareholder association Deutsche Schutzvereinigung für Wertpapierbesitz, (DSW), took the predictions of the DAX-listed companies under the microscope. Top marks went to Bayer, Deutsche Post DHL, E.on, Fresenius Medical Care, Henkel, Metro and RWE. BASF, Beiersdorf, DaimlerChrysler, HeidelbergCement, Deutsche Lufthansa and Volkswagen figured poorly.
Info portal for supervisory boards
Shareholder association Deutsche Schutzvereinigung für Wertpapierbesitz (DSW), jointly with the University of Cologne and Federal Gazette publisher Bundesanzeiger Verlag, has put a new information portal for German supervisory boards online. At www.adar.info members of the oversight bodies can gain insight into the latest developments in legislation, commentary and current studies. The platform is designed to answer questions on the daily work of supervisory-board members and keep them up-to-date as a network of top-class opinion leaders,.
Social Networking
For financial communication, according to DVFA and Deutsche EuroShop, social media still do not play a big part. According to the joint study, only 45 percent of the analysts and investors surveyed consider social media partly important. However, 71 percent use the web sites of business media as their main source of information. There is scepticism as to the significance and reliability of the information provided on these platforms. The social media most frequently used by the investment professionals were ones like Xing and LinkedIn for public relations.
English fog bombs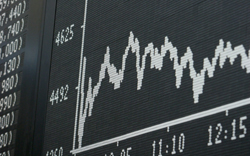 The annual reports of the 30 DAX companies are full of Anglicisms. The Head of the Institute of Accountancy at the University of Saarland, Michael Olbrich, counted an average of 14 English words or phrases on each page of a business report. The leaders in terms of Anglicisms are Deutsche Bank, Siemens and SAP, using an average of more than 20 English words per page. Olbrich speculated in Financial Times Deutschland that "the corporations want to make a few things in the financial reports opaque".
Female ratio rises
The proportion of women has made small but visible progress in the current AGM season. More than a third of the 30 DAX companies have filled vacant supervisory board seats with women. Thus, six supervisory-board chairs and 77 more posts on the oversight bodies are held by women. This corresponds to a rate of three and 35 percent respectively. The proportion of women on the capital side of supervisory boards has risen from 4.8 to 10.9 percent in two years. While Fresenius, Fresenius Medical Care, Henkel and Heidelberg Cement are still holding out, the other DAX companies have set themselves specific target quotas. Meanwhile, the state development bank KfW's SME panel has ascertained that approximately 20 percent of the total 3.7 million SMEs, i.e. 730,000 companies, are run by women. Female-headed small businesses have lower sales growth rates than companies run by men. The Swiss bank Vontobel, meanwhile, together with twelve women-owned businesses, has formed a share pool, the Top Executive Women Basket. This is betting that women take fewer risks than male-run companies.