Page 2 of 12
Buhlmann's Corner
Quite presentable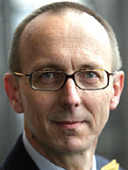 The Code Commission has decided that the Code is so good that it does not need to be adjusted. Although the criteria according to which one comes onto the Commission, and thereafter again leaves it, are not clear, and although the current Commission is poorly off in terms of biodiversity (which since last year the Code has even advocated), it is sure it has done a good job, and in late 2010, for the first time in 8 years, created a report on corporate governance status. When we compare it with the other CG cultures, then the Code is internationally quite presentable.
Example (1): In Japan, general meetings are often held on a massive scale on a single "annual shareholders' meeting day", so that individual shareholders interfere less. This practice appears to be quite a taste in Germany too. On 26 May there are at least sixteen national dates on offer, and on 12 May at least twelve, every second one of them a DAX heavyweight. If this is intentional, then shareholders should as a punishment sometimes react with contempt ... maybe starting with Hochtief. If not, then I wonder why the Supervisory Board members do not sometimes look at more than their own diaries before the decisions. The concentrations of dates maybe made more sense when a single Supervisory Board member might hold 10 or more appointments (Hermann Josef Abs's 30 are legendary) at the same time.
Example (2): For over 100 years – so even before the Code Commission – in Germany, supervisory boards have been elected by shareholders. A German can hardly imagine it otherwise. Even at Infineon, we now, after the voting interpretation from the year 2010 – when half the AGM votes were reinterpreted – see a change in the Supervisory Board Presidency implemented following the shareholders' request, making the commitment of Dr. Hans Hirt at HERMES a success. Things are different in the motherland of corporate governance, as 23 February 2011 clearly showed. A single shareholder at the Apple Inc Annual General Meeting put the motion that shareholders should in future choose the Board members, and this request was accepted by 75.1% (German counting, no abstentions) of the shares.