Page 6 of 12
People
The Conergy supervisory board has appointed Andreas Wilsdorf as board member for distribution and marketing. On 15 March this manager, last employed at Schüco in Bielefeld, replaced Philip von Schmeling. The former sales director had decided after five years at the solar firm and three years on its board to seek new challenges on the expiry of his contract.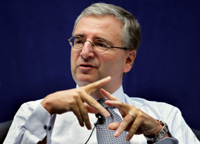 Paul Achleitner has been nominated for election to the Daimler supervisory board. If the AGM on 14 April in Berlin agrees, he will replace Arnaud Lagardère, who has been on it since 2005 and is no longer standing for re-election. Achleitner is the Allianz CFO and is already on the supervisory boards of Dax groups Bayer, MAN and RWE, and a member of the Henkel partners committee.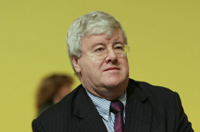 John Allan has left the supervisory board of Deutsche Lufthansa. The former Deutsche Post CFO resigned with effect from 31 December 2009. To replace him, Martin Koehler joined the board until the AGM. Ulrich Hartmann and Herbert Walter have also resigned with effect from the end of the airline's next AGM on 29 April. For their remaining period in office Robert Kimmitt and Adidas CEO Herbert Hainer are to be newly elected to the supervisory board as representatives of the capital side.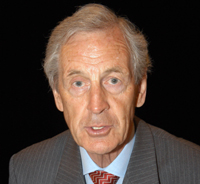 At the next HOCHTIEF AGM on 11 May, Martin Kohlhaussen will resign from the supervisory board chair. Detlev Bremkamp has been elected as successor. A former Allianz board member, he has like the departing chairman been on the supervisory board since 1996. Kohlhaussen, 74 years old, will however, remain as a supervisory board member. In January he left the ThyssenKrupp supervisory board.
IVG Immobilien is losing Georg Reul, currently in charge of the company's funds division. The 42-year-old will not renew his contract, expiring in late July, in order to devote himself to "other international challenges in the real-estate sector". In the last year and a half the leading European real-estate and fund-managing company has slimed its board down and made new appointments to all remaining posts.
The board and employees of Manz Automation are mourning supervisory board chair Jan Wittig, who died suddenly and unexpectedly at the age of 49 in the first weekend in March. Deputy chair Heiko Aurenz has provisionally taken over the chair of the supervisory board. Additionally, a third supervisory board member will soon be court appointed to a provisional seat.
MediGene has announced that CFO Thomas Klaue is leaving the biotech company by mutual agreement with the supervisory board because of differing strategic views, after the AGM on 11 May. The new CFO will be Arnd Christ, who MediGene says has several years experience in the biotech and pharma industry.
Jürgen Kluge is joining the METRO supervisory board and will take its chair. Franz Markus Haniel is resigning as the commercial group's supervisory board chair after the end of the AGM on 5 May. Zygmunt Mierdorf (57), who has worked with the METRO group for almost two decades, left its board early (contract until 2013) in agreement with the supervisory board on 2 March.
ProSiebenSat.1 Media has found a new head for its New Media division, Dan Marks. A Briton, he is taking the sector over from Marcus Englert, who is leaving the Unterföhring firm, on 1 May. As Chief New Media Officer Marks will in future be responsible for further development and coordination of digital strategy. After 12 years with the broadcasting group, Englert is seeking new challenges.
CEO Anton Milner left the Q-Cells board with immediate effect on 11 March, but remains available to the firm as a consultant. CFO Nedim Cen will additionally take the CEO spot at the solar firm. Milner was among the firm's founders who began producing solar cells in Bitterfeld-Wolfen in Sachsen-Anhalt in mid 2001.
Rupert Murdoch is sending Charles Carey to the supervisory board of Sky Deutschland. From headquarters in New York, "Chase Carey" is to run the pay TV's foreign business. According to Sky, as well as Murdoch's right-hand man, lawyer Michael Arnold and Katrin Wehr-Seiter, former manageress of holding company Permira, are to be new members of the supervisory board, expanded from six to nine.
Pierre-Pascal Urbon, CFO of SMA Solar Technology, has ended his leave. He had taken indeterminate leave in early February in connection with current investigations against him. The investigation proceedings for an alleged sexual offence are not yet completed. The photovoltaic firm's board and supervisory board continue to presume his innocence.