Page 5 of 11
People

Andreas von Zitzewitz, appointed deputy CEO in July 2009 as successor to Dieter Ammer, left Conergy on 19 August with immediate effect, following a supervisory board meeting. He was to replace the former Tchibo manager as designated successor at the end of October. The 50-year-old will receive payment on his current contract, due to expire at the end of 2011.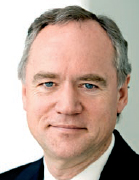 Bernhard Reutersberg took over, with immediate effect, the last free board seat and thus responsibility for Länder companies at E.ON, stated the Düsseldorf DAX group on 11 August. Currently head of subsidiary Ruhrgas, he brings the energy group's board up to six members, thus bringing the leadership team round CEO Johannes Teyssen up to strength again.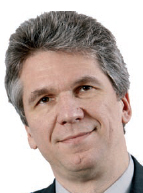 Klaus Miller joined the board of Hanover Re on 1 September. The 50-year-old would be taking over market responsibility for north and central Europe. This was stated by the MDAX group on 11 August. Miller most recently was in charge of the Structured Insurance Solutions sector at Commerzbank.
Andreas Stockert, who moved from Kühne + Nagel management in June 2009 to HUGO BOSS, has resigned as Chief Operations Officer (COO), by agreement with the Supervisory Board, on 6 August, to devote himself to other tasks, stated the fashion group, controlled by financial investor Permira, on 4 August. Nothing is known as to the background to this staff decision.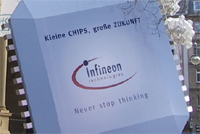 At Infineon, Peter Bauer has won a power struggle on the board. Marco Schröter is leaving the company with immediate effect. The executive committee of the Supervisory Board had long been considering making Bauer group chairman. Following the appointment, Bauer is also said to have taken on competence for mergers and takovers. Before the decision Schröter allegedly protested and threatened to resign.
The board of Software has been cut from six to four members in the context of the newly created Group Executive Board. Existing board members Mark Edwards and Ivo Totev have taken posts as sector directors. A new member is Wolfram Jost, appointed to the board as of 1 August. Current products director Peter Kürpick left the company at his own request.