VIPsight - August 2010
COMPANIES
SAP swallows Sybase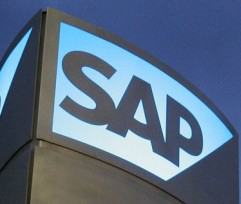 For a total of €4.7 billion, Walldorf soft ware provider SAP is to take over US soft ware company Sybase; in late July the Brussels competition watchdogs gave the green light to the transaction. On 27 July SAP then announced that the group had indirectly, through its 100% subsidiary Sheffi eld Acquisition, made Sybase shareholders a public off ering of $65 US per share, which had been accepted by 92.1% of outstanding Sybase shares. SAP announced that as part of a so-called Short-Form merger, permitted in the US State of Delaware, the merger was to be carried out as quickly as possible and without a separate AGM for the remaining Sybase shareholders. Aft er completion Sybase will become a 100% subsidiary of SAP America. Th e shares would then also cease to be traded on the New York stock exchange.
Bilfinger postpones IPO of Australian subsidiary

Bilfinger CEO Herbert Bodner wanted to take in up to €900 million from the IPO of its Australian subsidiary Valemus. Because of the plunge in the Australian leading index Sydney All Ordinaries, Bodner retreated. Th ey did not want to get rid of the subsidiary under its value, the Mannheimers indicated. In principle, however, the group still wished to hive off its subsidiary – a sale would also be possible.
Need for correction at Siemens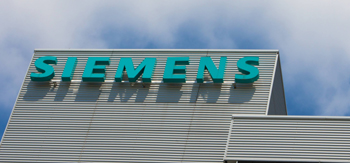 In the diagnostics division of conglomerate Siemens, the group had brought together dearlypurchased company divisions like the former Bayer diagnostics division, US provider DPC and Dade Behring. In this division the Dax company off ers machines for laboratory diagnosis of blood, urine or tissues, thus fi lling a gap within the group. Since however the division is not currently delivering the growth rates aimed at at the top of the business cycle, CFO Joe Kaeser recently indicated that the group might have to engage in write-off s here. Analysts estimated the need for a write-down of goodwill, to date €5.5 billion, at one to two billion Euros, according to Financial Times Deutschland. As for dates, the writing down could happen at the end of the business year in September.
Commerzbank sorts things out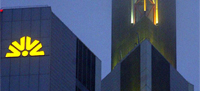 Commerzbank hived off Channel Islands Holding and the Kleinwort Benson Private Bank in early July; both went to holding company RHJ International. The assets administered by the two companies are rated by Commerzbank at £5.6 billion (€6.3 billion). One week later the Frankfurters sold the savings-and-loan subsidiary Allianz Dresdner Bauspar (ADB) to the Wüstenrot Building Society. The amounts saved with ADB were €21 billion at the end of 2009.
Buhlmann's Corner
Bank levy or responsibility money?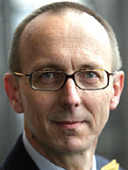 At last the world is getting better! The German government has recognized how this works: banks need to hand over money through the so-called bank levy, so they don't go broke with the rest of the money. After all, it's clear: those who have less, can go bankrupt for less. Anyone who does not understand that is evil, says the Chancellor, in heartfelt tones of credible argument.
It stands to reason that if you want to pick up responsibility, you have to get it from where there's most of it. From the Deutsche Bank, then. Which has at least shown that it can live without government money and understands how to do business. How is one supposed to get responsibility money from HRE too? Speaking of HRE, by the way, to be honest it really ought to be Italy that's saving it: after all, it's Hypo's bad bank, and Hypo now belongs to Italy's Unicredit.
Instead, the German micro-bankers argue. What, HRE's paying nothing? Promptly, along comes the Savings Bank of Biberach and demands the same thing. Let's look instead from Berlin to Madrid. There's a good payment candidate there too, the Banco Santander. It didn't need anything from the State. It had three times as much responsibility and thus three times the payment obligations.
The regulators have a hard time, that's true. But they need not fear a ruling to demonstrate their effectiveness and their formative rather than restorative responsibility. IKB, Northern Rock or Washington Mutual are ample proof of the clear failure of government oversight.
ACTIONS CORNER
Following the second trial before Hamburg Regional Court, the lawyers for Eckhard Spoerr and Axel Krieger have again announced an appeal to the Federal Court of Justice in Karlsruhe. They are doing so even though the sentences for forbidden insider trading ended up much smaller in the appeals proceedings against the two former freenet top managers. As in the first trial, both were sentenced to 300 day-rate fines. On the judges' view, however, on the first trial the penalties were calculated on a wrong basis, to the disfavour of the accused. For the former freenet CEO this will now mean €75,000 instead of €300,000, while the ex CFO is condemned to a fine of €120,000 instead of €150,000. On top of this is the profit from the share sales, amounting to some €300,000 as against the previous €700,000.
Kai von Bargen is going to jail for four years because of major fraud. This sentence, with no suspension, was the regional court's judgment on 6 July against the former Henkel manager, as a presumed member of a highly criminal band of fraudsters. Together with two accomplices, they had suggested to business partners of the consumer-goods group that Henkel should come into Formula One as a sponsor. Of the €45 million swindled through invented claims, which were sold on to two factoring companies, over two thirds have apparently since been repaid.
In the dispute about the transfer of brand rights, a Spanish arbitration court decided in late June that PUMA should regain its brand rights and thus its operational business in Spain, but in return had to pay up to €98 million, corresponding to some 75% of the previous year's profit. Puma's CEO Zeitz finds the size of the payment exaggerated and wants to challenge the judgment: "The management takes the view that a successful outcome is extremely likely." The German sports-goods firm has not set aside any reserves for the purpose.
TUI has won a suit for €171 million against Babcock Borsig (in liquidation). On appeal, the Frankfurt am Main Higher Regional Court rejected the action by the insolvency administrator of the bankrupt machine-builder against the tourism and shipping company. The latter had based its 2004 demand for compensation on the ground that the non-cash contributions (shipyards) made to Babcock Borsig in 1999 by TUI – still under the name Preussag – were worth only half the estimated value. The action was initially thrown out on 7 December 2007.
Politics
Bank levy tax-deductible?
Even before the federal cabinet's proposal is adopted, criticisms of the handling of the bank levy are growing louder. The bill now being discussed says that annually on 30 September German credit institutions are to pay a levy into the restructuring fund. The fund will then cushion future rescue measures. The Federal Ministry of Finance had urged that the sums paid not be deductible from tax. In early June, however, there was resistance to this in coalition circles: the ban on tax deductibility had to be reconsidered, said finance policy spokesman of the Union group in the Bundestag Leo Dautzenberg.
EU cuts cash portion of banker bonuses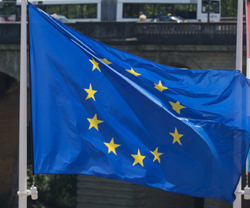 In early July the full session of the EU parliament decided on new remuneration rules for banks. After 2011, according to these, there will be a binding percentage maximum only on the cash proportion of the salary. Only 30% of bonuses can in future be paid by credit institutions to their managers in cash. Additionally, banks are obliged to spread bonus payments over three to five years. If a trader produces losses, the institution can also retain part of the special payments. Overall, however, the amount of bonus payments has not been limited. Agreement by EU finance ministers to these new arrangements is still to come, but is regarded as a pure formality. In addition, according to the Frankfurter Allgemeine Zeitung, the German government coalition decided that bank managers are to lose their entitlement to bonuses if the financial institution is being assisted by the government or the industry.
Banks pass the stress test

84 of the 91 European credit institutions subjected to the stress test carried out in July passed it. From Germany 14 financial houses had taken part, of which only Germany's Hypo Real Estate (HRE) failed. Additionally, Nord/LB and Postbank barely scraped past the target mark. For the test, the European banking overseers (CEBS) had set up three scenarios. In a basic scenario, the experts tested, on the basis of the growth rates set for the Euro zone for the next two years, the effects on banks' books. In a second stress scenario, it was assumed that the economy would go down 3% in each of the next two years and the share markets fall about 20%. In the third scenario, the experts simulated government bonds having to face a considerable haircut – in the case of German bonds, up to 4.7%. All banks whose core capital ratio would fall below 6% as a result of these situations would fail the stress test. This meant they would have to take in new equity capital.
People

Conergy has a new Supervisory Board chair, Norbert Schmelzle. The present Supervisory Board vice-chair had been appointed with immediate effect to succeed Eckhard Spoerr, stated the struggling solar firm on 19 July. The former freenet CEO resigned after five years in the post at his own request and for personal reasons.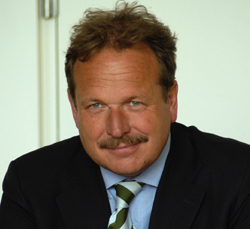 Michael Sommer has resigned as member and deputy chair on the employee side from the Supervisory Board of Deutsche Postbank on 30 June, as was announced only on 27 July. The DGB chairman wanted to be able to devote himself more intensively to his new additional office as President of the International Trade Union Federation. Frank Bsirske has become a new Supervisory Board member.
Axel Krieger will not renew his contract with freenet expiring at the end of the year. The long-term CFO informed Supervisory Board chair Thorsten Kraemer of his decision on 14 July. He was leaving for personal reasons, said Krieger about his departure from the mobile-telephony provider. No successor had yet been fixed on; the Supervisory Board would discuss this at its meeting on 12 August.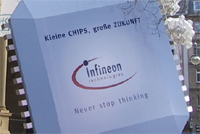 Peter Bauer, currently board spokesman of Infineon, was appointed CEO on 4 August, with immediate effect. Chief Financial Officer Marco Schröter departed on the same day, according to the company "with immediate effect, due to differing views on future management of the enterprise". Bauer takes over the duties of CFO until a successor is appointed.
In July the founder of Krones, Hermann Kronseder, died at the age of 85. Krones was established in 1951 and today, with an annual turnover of over 2 million euros, employs over 10000 workers. Kronseder resigned from the Supervisory Board chair in 1997 on health grounds.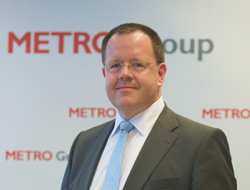 METRO is reducing the size of its Supervisory Board from five members to four. Thomas Unger will leave the Düsseldorf commercial group on 30 September. The Supervisory Board had decided the removal of his post by consent, the company stated on 29 July. The deputy chair's duties will be shared among directors Eckhard Cordes, Olaf Koch and Frans Muller.
Professor Heinz Jörg Fuhrmann was officially and unanimously appointed Supervisory Board chair of Salzgitter for five years with effect from 1 July 2011 as successor to Professor Wolfgang Leese, the firm stated on 14 July in Salzgitter following a special meeting of the Supervisory Board. The Salzgitter CEO reaches the age of 65 in June 2011 and will then be retiring.

At Sky Deutschland, Chase Carey is succeeding Markus Tellenbach, who will in future act as deputy Supervisory Board chair. Carey is Deputy Chairman, President and Chief Operating Officer at Rupert Murdoch's News Corporation. With the new appointment and the three further News Corp representatives on the Supervisory Board Murdoch is increasing his influence at the Pay-TV Company. News Corporation holds 45.42% of Sky.
Axel Müller is moving up to the board at STADA Arzneimittel. The current head of business communications will be succeeding Christof Schumann, who left early, in late July. The 53-year-old would be taking up his director's post by 1 November at latest. The generics company had already announced in May that Schumann's contract would not be renewed and would expire at the end of 2010. Schumann was director for production and development.
Michael Macht is moving on 1 October to the VW group board, where he will head the "production" division and thus run all the plants in the VW group. Their Porsche CEO Jochem Heizmann is coming into his inheritance. The "group utility vehicles" sector is being created for the 58-year-old, who will take it over as from October. VW Works Council chair Bernd Osterloh welcomed the expansion of the group board. Additionally, the Volkswagen group has exchanged four of the total seven board members at its Spanish subsidiary SEAT within a few months, or given them new jobs. Thus, Josef Schelchshorn is leaving Wolfsburg on 1 September and going to the Spanish subsidiary. There he will succeed as head of personnel Ramón Paredes Sánchez-Collado, who will as director in future be in charge of relations with government for SEAT and the Volkswagen Group in Spain. In April Skoda manager Holger Kintscher already replaced the CFO Dieter Seemann at the troubled Spanish VW subsidiary. The latter replaced Ralf Brandstätter as head of procurement; he moved to VW's central body. Sales and marketing head Jan-Henrik Lafrentz moved from SEAT to VW subsidiary Bentley. His spot was taken over by CEO James Muir.
Campus
Directors earning again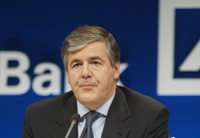 Deutsche Bank CEO Josef Ackermann got annual pay of €9.55 million in 2009 (€1.39 million the previous year). This is calculated by shareholder association Deutsche Schutzvereinigung für Wertpapierbesitz (DSW), which took a look, together with the Faculty for Controlling at TU München, at remuneration in the DAX and MDAX. On average the remuneration of a DAX manager wa €2.37 million and had risen, in parallel with again-rising company profits, by 3.1%. In the MDAX by contrast remuneration fell by 14.3% to an average of 1.08 million. The best paid MDAX manager was Herbert Lütkestratkötter of Hochtief with €4.16 million. Altogether, management costs in 2009 were 0.58% (previous year 0,5%) on average of total staff costs. On average 33.2% was paid as fixed salary, 44.4% as bonuses and 22.4% as share-price-related remuneration. According to the DSW, among bonuses short-term incentives still prevailed, with the ratio of short-term to long-term being 1.60 (previous year: 1.71). 19 DAX companies paid their ex directors after the end of their contracts a monthly pension at a certain age. Eleven DAX groups instead pay a prior fixed amount to funds or similar capital depositories, which then pay the pensions. However, the very different details meant there was no transparency, criticized the DSW. On average the study reckons €0.56 million a year in directors' pensions in the DAX. Altogether, the DSW praises the fact that the new Act oln Appropriateness of Executive Remuneration introduced in August 2009 has led to more transparency.
High pensions of DAX directors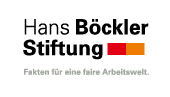 According to a study commissioned by the Hans-Böckler-Stiftung, DAX companies are still giving out about half in pensions of what active directors take yearly in remuneration. A total of seven million euros on average were paid out in 2009 to former members of boards as pension. Including the pension reserves for active directors, Thyssen-Krupp (€27.7 million), Deutsche Bank (€21.4 million) and Siemens (€20.6 million) spent the most on their directors' pensions. At the bottom came Adidas (€2.2 million), SAP (€1.9 million) and Fresenius (€1.0 million). Also widespread was a "fairly low" age limit after which payments started: for half of all directors it was on completion of the 60th year of age. A quarter took their pension after 62-63, and the last quarter "only" after 65. Heinz Evers, who carried out the study on comission from the Böckler-Stiftung, questioned the often sizeable amounts of the pension promises by firms. Supervisory boards should consider whether directors ought not to make provision themselves for their old age.
Squeeze Out becomes cheaper

In a Squeeze Out the compensation will in future be less. According to a ruling by the Federal Constitutional Court, henceforth the share price in the three months before the announcement will be decisive for calculating the payment. To date the payment was oriented to the average share price in the three months before the AGM at which the Squeeze Out was decided. Corrections should according to the judges be made only where implementation of the decision after the AGM took some time and share prices rose (Aktenzeichen II ZB 18/09). This eliminates the usual procedure to date of calculating the payment according to an "inner value".
BASF does the best IR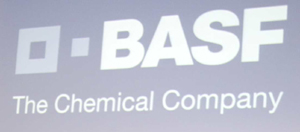 The business magazine Capital, together with the Deutsche Vereinigung für Finanzanalyse (DVFA) and supported by consultancy firm Deloitte, has graded Investor Relations work in the most important German and European firms for the 14th time. In 2010, Europe-wide – i.e. among the firms in EuroStoxx50 – the chemicals firm BASF was well to the fore. The second place was shared by three other German firms: software provider SAP, pharmaceuticals giant Bayer and utility RWE. In the DAX, trading group Metro headed the list, followed by Fresenius Medical Care in second place and cosmetics group Henkel and reinsurer Munich Re joint third. The winners in the MDAX are, in first to third places, chemicals group Lanxess, retailer Douglas and real-estate provider Deutsche Euroshop. In the TECDAX, biotechnology firm Morphosys came on top. It was followed by Software AG and pump maker Pfeiffer Vacuum.
BASF to the fore online too
The online consultancy NetFederation has looked at the IR websites and overall web presentation of the 110 German companies listed in the DAX, MDAX and TECDAX for the seventh year in succession. Alongside the IR pages the Public Relations, Human Resources and Corporate Social Responsibility sectors were also tested. In the last year the financial and economic crisis has played an important part, burdening the relation between company and capital market or public to such an extent as to lead to a communications crisis, NetFederation finds. Against this background, open handling of negative developments was an important component of good IR presentation. Here in 2010 NetFed found the first three places for the best online IR occupied by the same winners as the previous year: BASF, Deutsche Post and Bayer. Their IR websites were distinguished by vast quantities of information, easy and thematic navigation and exhaustive service and dialogue provision.
The story has to fit
The business report needs a thorough, future-oriented story. This was the finding of a user survey by geschäftsberichte-portal. 77% of users were by contrast against having the story also included in the status report. On the question whether authenticity and reporting efficiency were sufficient, minds were divided: 55% said that was not enough. And a good story, few pictures and shorter text were seen by 55% as not being the solution. Unanimously, respondents asserted that autonomy and the courage for new ideas was important. Two thirds said that the first impression counted and that here the title page was important. Additionally, said the majority, the total approach had to be right and the story had to be attractive.
Capital News
Deutsche Euroshop is undertaking a capital-stock increase by some 4% of the registered capital. The company's registered capital is to be increased ex rights, partly by making use of the authorized capital, by €1.78 million, plus shares against contributions in kind. For this, various owners would be bringing shares in shopping centres in Wuppertal and Dresden into the real-estate firm specializing in shopping centres, retroactively to 1 July. After registration of the capital-stock increase, the number of issued shares will rise to 45,894,578.
Deutsche Telekom, as already announced, will after presentation of the business result for the second quarter, start as from 10 August and until the end of the year buying back its own shares, up to a purchase price of a total of €400 million. On the basis of the closing price on 26 July, this would correspond to some 39 million shares or 0.9% of the registered capital. The DAX group committed itself in February to a minimum dividend per share for the business years 2010 to 2012 of €0.70, as well as to additional share buybacks in order to keep the distributed amount on average at €3.4 billion.
The Heidelberger Druckmaschinen shareholders agreed at the AGM on 29 July to a rights-issue capital increase. This should let the struggling printing-press maker, which had to be saved from collapse by state aid of €850 million, to cut its bank loans from the financial restructuring package in June and August 2009 and strengthen the capital structure. In the coming six months some €420 million are to be collected on the stock exchange, with the issue of some 156,086,868 new shares. The final number of new unit shares will depend on the reference price per share.
The completion of the capital increase out of the authorized capital for 2010 announced by Phoenix Solar on 13 July has been entered in the commercial register. Up to 670,200 shares were issued ex rights, the Sulzemoos company went on to announce. The company's registered capital has been increased to €7,372,700.00. The gross proceeds on the issue, of €21.45 million, are to be used to finance further growth.
Director's Dealings
in July
| | | | | | | |
| --- | --- | --- | --- | --- | --- | --- |
| Company | Person | Function | Buy / Sell | Total value in Euro | Number of shares | Datum |
| BASF | Dr. Hans-Ulrich Engel | MB | B | 90.000 | 2.000 | 01.07.2010 |
| Dialog | Gregorio Reyes | MB-Head | S | 477.000 | 45.000 | 23.07.2010 |
| Dialog | Gregorio Reyes | MB-Head | O | 19.800 | 15.000 | 22.07.2010 |
| Douglas | Dr. Henning Kreke | SB-Head | S | 590.655 | 16.900 | 23.-26.07.2010 |
| Drägerwerk | Dr. Heinrich Dräger GmbH | | B | 53.658.044 | 2.105.000 | 21.06.-02.07.2010 |
| Drägerwerk | Dr. Heinrich Dräger GmbH | | S | 53.669.000 | 1.309.000 | 15.-17.06.2010 |
| Drägerwerk | Stefan Dräger | MB-Head | B | 4.867.000 | 119.300 | 17.06.-02.07.2010 |
| Drägerwerk | Walter Neundorf | SB | B | 10.675 | 250 | 30.06.2010 |
| HeidelbergCement | Dr. Bernd Scheifele | MB-Head | B | 229.920 | 6.000 | 01.07.2010 |
| Manz Automation | Volker Renz | MB | B | 4.950 | 100 | 20.07.2010 |
| MorphoSys | Dave Lemus | MB | S | 110.963 | 7.305 | 09.07.2010 |
| MorphoSys | Dr. Simon Moroney | MB-Head | S | 1.544.400 | 108.000 | 08.07.2010 |
| MTU | Udo Stark Vermögensverwaltung | | S Bond | 221.000 | 2 | 14.07.2010 |
| RHÖN-KLINIKUM | Dr. Christoph Straub | MB | B | 35.980 | 2.000 | 01.07.2010 |
| Tognum | Dr. Jutta Nübel | SB | B | 19.908 | 1.260 | 25.06.2010 |
| Vossloh | Dr. Norbert Schiedeck | MB-Head | B | 49.700 | 70.000 | 06.07.2010 |
VIPsight Shareholder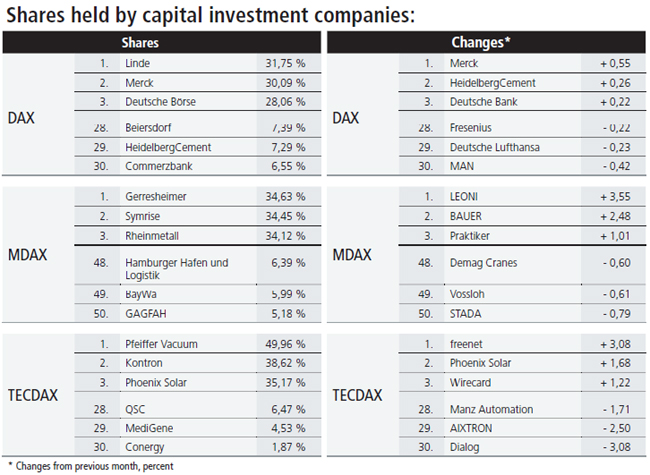 VIPsight Shareholder ID <click here>
Events Diary
25 August: Harrmann Frühstück Recht und Steuern: Cash-Pooling im Konzern
Organizer: Haarmann; place: Restaurant Opéra in der Alten Oper, Frankfurt am Main; info: 069 92059 706
28 August: EFA 37th Annual Meeting
Organizer: European Financial Association; place: Goethe Universität, House of Finance, Frankfurt am Main; cost:€625; info: www.efa2010.org
Reading suggestions
Bär, Monika, Borcherding, Jan, Keller, Bernhard (eds.), Fundraising im Non-Profit-Sektor
Gabler Verlag, 361 pp, €69.95, ISBN 978-8-8349-1747-8
For non-profit organizations and fundraising companies the same rules of marketing, distribution and communication apply as for other companies: they must convince their donors and link up with them. But how are the right donors to be permanently won over? In this book high-profile authors from nonprofit organizations, fundraising companies and consultancies focus on a mosaic of selected methods of donor recruitment and care. They show the diversity of the tools of market research and in particular the areas of application in the nonprofit sector, and make clear how effective fundraising works in practice. With numerous case studies, checklists, dos and don'ts.
Eller, Roland, Markus, Heinrich, Perrot, René (eds.), Kompaktwissen Risikomanagement
Gabler Verlag, 310 pp, €34.95, ISBN 978-3-8349-2082-9
This book provides an overview of commonly used terms in risk and treasury management of banks, businesses, municipalities and businesses close to local government. You are given a brief explanation of each of these terms. Through the thematic structure, you have the opportunity to selectively and quickly secure additional information. The focus is on holistic treasury management, that treats all risks, such as market price, address and liquidity risks, but also operational risks and sales risks, as equally relevant.