Page 5 of 11
People

Conergy has a new Supervisory Board chair, Norbert Schmelzle. The present Supervisory Board vice-chair had been appointed with immediate effect to succeed Eckhard Spoerr, stated the struggling solar firm on 19 July. The former freenet CEO resigned after five years in the post at his own request and for personal reasons.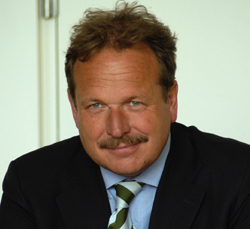 Michael Sommer has resigned as member and deputy chair on the employee side from the Supervisory Board of Deutsche Postbank on 30 June, as was announced only on 27 July. The DGB chairman wanted to be able to devote himself more intensively to his new additional office as President of the International Trade Union Federation. Frank Bsirske has become a new Supervisory Board member.
Axel Krieger will not renew his contract with freenet expiring at the end of the year. The long-term CFO informed Supervisory Board chair Thorsten Kraemer of his decision on 14 July. He was leaving for personal reasons, said Krieger about his departure from the mobile-telephony provider. No successor had yet been fixed on; the Supervisory Board would discuss this at its meeting on 12 August.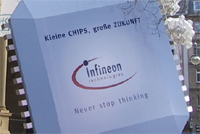 Peter Bauer, currently board spokesman of Infineon, was appointed CEO on 4 August, with immediate effect. Chief Financial Officer Marco Schröter departed on the same day, according to the company "with immediate effect, due to differing views on future management of the enterprise". Bauer takes over the duties of CFO until a successor is appointed.
In July the founder of Krones, Hermann Kronseder, died at the age of 85. Krones was established in 1951 and today, with an annual turnover of over 2 million euros, employs over 10000 workers. Kronseder resigned from the Supervisory Board chair in 1997 on health grounds.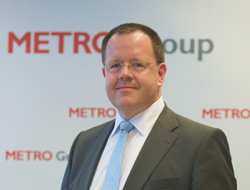 METRO is reducing the size of its Supervisory Board from five members to four. Thomas Unger will leave the Düsseldorf commercial group on 30 September. The Supervisory Board had decided the removal of his post by consent, the company stated on 29 July. The deputy chair's duties will be shared among directors Eckhard Cordes, Olaf Koch and Frans Muller.
Professor Heinz Jörg Fuhrmann was officially and unanimously appointed Supervisory Board chair of Salzgitter for five years with effect from 1 July 2011 as successor to Professor Wolfgang Leese, the firm stated on 14 July in Salzgitter following a special meeting of the Supervisory Board. The Salzgitter CEO reaches the age of 65 in June 2011 and will then be retiring.

At Sky Deutschland, Chase Carey is succeeding Markus Tellenbach, who will in future act as deputy Supervisory Board chair. Carey is Deputy Chairman, President and Chief Operating Officer at Rupert Murdoch's News Corporation. With the new appointment and the three further News Corp representatives on the Supervisory Board Murdoch is increasing his influence at the Pay-TV Company. News Corporation holds 45.42% of Sky.
Axel Müller is moving up to the board at STADA Arzneimittel. The current head of business communications will be succeeding Christof Schumann, who left early, in late July. The 53-year-old would be taking up his director's post by 1 November at latest. The generics company had already announced in May that Schumann's contract would not be renewed and would expire at the end of 2010. Schumann was director for production and development.
Michael Macht is moving on 1 October to the VW group board, where he will head the "production" division and thus run all the plants in the VW group. Their Porsche CEO Jochem Heizmann is coming into his inheritance. The "group utility vehicles" sector is being created for the 58-year-old, who will take it over as from October. VW Works Council chair Bernd Osterloh welcomed the expansion of the group board. Additionally, the Volkswagen group has exchanged four of the total seven board members at its Spanish subsidiary SEAT within a few months, or given them new jobs. Thus, Josef Schelchshorn is leaving Wolfsburg on 1 September and going to the Spanish subsidiary. There he will succeed as head of personnel Ramón Paredes Sánchez-Collado, who will as director in future be in charge of relations with government for SEAT and the Volkswagen Group in Spain. In April Skoda manager Holger Kintscher already replaced the CFO Dieter Seemann at the troubled Spanish VW subsidiary. The latter replaced Ralf Brandstätter as head of procurement; he moved to VW's central body. Sales and marketing head Jan-Henrik Lafrentz moved from SEAT to VW subsidiary Bentley. His spot was taken over by CEO James Muir.