Page 4 of 11
Politics
Bank levy tax-deductible?
Even before the federal cabinet's proposal is adopted, criticisms of the handling of the bank levy are growing louder. The bill now being discussed says that annually on 30 September German credit institutions are to pay a levy into the restructuring fund. The fund will then cushion future rescue measures. The Federal Ministry of Finance had urged that the sums paid not be deductible from tax. In early June, however, there was resistance to this in coalition circles: the ban on tax deductibility had to be reconsidered, said finance policy spokesman of the Union group in the Bundestag Leo Dautzenberg.
EU cuts cash portion of banker bonuses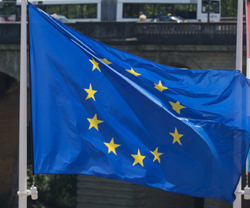 In early July the full session of the EU parliament decided on new remuneration rules for banks. After 2011, according to these, there will be a binding percentage maximum only on the cash proportion of the salary. Only 30% of bonuses can in future be paid by credit institutions to their managers in cash. Additionally, banks are obliged to spread bonus payments over three to five years. If a trader produces losses, the institution can also retain part of the special payments. Overall, however, the amount of bonus payments has not been limited. Agreement by EU finance ministers to these new arrangements is still to come, but is regarded as a pure formality. In addition, according to the Frankfurter Allgemeine Zeitung, the German government coalition decided that bank managers are to lose their entitlement to bonuses if the financial institution is being assisted by the government or the industry.
Banks pass the stress test

84 of the 91 European credit institutions subjected to the stress test carried out in July passed it. From Germany 14 financial houses had taken part, of which only Germany's Hypo Real Estate (HRE) failed. Additionally, Nord/LB and Postbank barely scraped past the target mark. For the test, the European banking overseers (CEBS) had set up three scenarios. In a basic scenario, the experts tested, on the basis of the growth rates set for the Euro zone for the next two years, the effects on banks' books. In a second stress scenario, it was assumed that the economy would go down 3% in each of the next two years and the share markets fall about 20%. In the third scenario, the experts simulated government bonds having to face a considerable haircut – in the case of German bonds, up to 4.7%. All banks whose core capital ratio would fall below 6% as a result of these situations would fail the stress test. This meant they would have to take in new equity capital.