Page 1 of 13
VIPsight - June 2014
COMPANIES
Siemens bidding for Alstom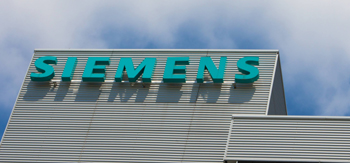 Siemens is satisfied with the progress of its buy-out bid for Alstom. The German company states that there is no hurry in its possible offer for its French competitor. The offer for Alstom's energy business, however, is much further ahead. At this stage, company data is being analysed in order to obtain a clearer picture of Alstom, said Joe Kaiser on May 29 in New York during an investors' conference. Siemens will decide no later than June 16 on the offer it will submit in competition to that of General Electric stated Siemens chairman Kaiser who, however, gave no further details.  Those in the know, however, think that the offer is lower than what the French are hoping for. The DAX-listed group is expecting to offer less than 7 thousand million Euros and the majority of its railway business. The business area of Alstom's high-tension line electrification, by contrast, is still under negotiation, probably due to issues raised by anti-trust authorities. As of now, GE is offering more than 12 thousand million for Alstom. On May 28, the American group increased its offer with political overtones promising 1,000 new jobs. G.E. head Jeff Immelt came to France, specifically to confer with French President Francois Hollande.
GfK Margin OK! Sales K.O.!

SDax-listed market research company  GfK posted a 3.7% fall in turnover for the first quarter of 2014 compared to the same period in 2013 while EBIT rose by some 7 percent. According to company management, the dip in sales is due in particular to the strength of the Euro and the evolution of exchange rates against certain Asian and Latin-American currencies.
In addition, the company is in the throes of a restructuring drive which is beginning to produce the first signs of improvement in performance. The order book is healthy – some 60 percent of the total year's sales target for 2014 had either been achieved or was a definite order by the end of the first quarter. The company is presently involved in constructing a model for measuring the extent of television penetration in Brazil which should begin being invoiced in 2015. As regards 2014, the company is expecting an organic growth of between one and two percent, with some of the most fundamental components of the restructuring initiative being in place by the end of this year.
KTG Agrar: he who sows would now reap
KTG Agrar SE, the agricultural concern and bio gas producer is striving to slash its enormous level of indebtedness and optimize its cash-flow  in the course of this financial year. Aided by third-party funding, the Entry-Standard listed company underwent extraordinary growth in 2013, with a 50% turnover upswing to 165 million Euros and a leap in EBIT from 13 to 24 million Euros. Net indebtedness, however, now stands at 410 million Euros on a balance sheet total of 582 million. The company has already issued two bonds for a total of 250 million Euros. At this juncture, KTG management has resolved to draw its investment phase to a close and  bolster its  equity capital  which, lately, had dipped from 19 to 15 percent. Furthermore, KTG intends freeing up working capital so as to achieve a convincing improvement in cash flow. The company has set itself a turnover target for 2014 in excess of  200 million Euros. The SME bond of 50 million Euros falls due in 2014, and in 2017 KTG will have to pay back the other bond of more than 200 million Euros.
Morphosys: stagnation in licence revenue
Bio-tech concern Morphosys AG is forecasting a drop in turnover from 63 to 58 million Euros, and a loss of 11 to 16 million Euros before interest and taxes. In 2013, TecDax-listed Morphosys was posting a turnover of 78 million Euros achieved, partly, through alliances with two research companies. In the first quarter of 2014, by contrast, income from sales fell to 16 million Euros from the same period in 2013. EBIT, too, dropped by 44 percent to 1.4 million Euros.
Morphosys points to a drop in licence revenue from its partners in the pharmaceutical industry such as Novartis, Roche and Boehringer as a contributing factor, along with a number of one-off disbursements in the course of the preceding quarter. Antibody specialist Morphosys had already divested its portfolio of most of AbD Serotec, its antibody research and diagnosis division for 8 million Euros.