Page 1 of 13
VIPsight - March 2014
COMPANIES
Investigation clears allegations against Elgeti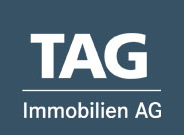 TAG Immobilien CEO Rolf Elgeti is no longer in the crosshairs for alleged illicit transactions. The Hamburg-based real estate company has announced that an investigation conducted by PwC has cleared all the charges raised early in 2013 by the "Welt am Sonntag" weekly against certain areas of TAG alleging purchases purported to be unfavourable, and conflicts of interest between Elgeti and the company, thus putting paid to all the negative aspersions.  The charge was that two real estate portfolios – Chemnitz in 2011 and Eberswalde in 2012 – were bought at rigged prices and so counter to company interests. Elgeti also stood accused of conflict of interest by the purchase of a multi-storey building in Rostock in 2012 and presumed undisclosed private deals with a variety of real estate companies. In actual fact TAG withdrew from participation in the Rostock deal the day before it expired. The TAG Supervisory Board who, last October gave Elgeti an unreserved vote of confidence feels fully vindicated in its assessment.
Zooplus: Like a pig in clover
Zooplus AG had a particularly good 2013. The turnover of the online trader in animal foodstuffs increased by 27 percent to 426 million Euros. Some 407 million came from actual sales, the rest being generated by webpage  advertising.
The SDax-listed company revised its target for 2013 in October, from 400 to 415 million Euros, later overtaken by the final figure of an additional 11 million Euros, due mainly to extremely vigorous sales in the last quarter. Zooplus management are expecting a positive posting of pre-tax earnings. The definite figures will be published at the end of March. Deutsche Bank analysts, however, remain sceptical. Competition is still fierce and the ensuing low margins hinder growth. The simultaneous need to launch new channels of distribution will call for increasing expenditure on marketing.
Grammer: magical chairs
SDax listed supplier to the automobile industry, Grammer AG, succeeded last year in increasing its already excellent results for 2012. According to figures presently available, the manufacturer of car interior finishings posted a turnover of some 1.27 thousand million Euros, a record 130 million more than the previous year. EBIT rose by 18 percent to 58 million Euros. The full report is expected to be published at the end of March. The automotive division grew by 14 percent, with an increase of 7 percent in seating systems, and the Board of directors reports a healthy order book for 2014; indeed the company is expecting a further increase in turnover of 1.3 million Euros in 2014. Grammer has 10,000 staff in 18 countries worldwide.
VGT: Dividends on the move
SDax-listed VGT AG succeeded in increasing its turnover last year by more than 2 percent to some 783 million Euros despite adverse market conditions. The logistics company is now forecasting a rise in dividend from 5 to 42 Eurocents.
EBIT grew almost 6 percent to 184 million Euros, according to company figures. Rail wagon renting worldwide has been particularly florid and VTG invested in 1,300 new ones that registered a usage rate of 90 percent. At the same time, the state of logistics in general and the fall in demand for rail and tanker service in particular, was causing some headaches. Definite figures will be published at the end of March
VTG management is expecting a substantial increase in turnover in 2014, from 850 to 950 million Euros. Its rail logistics division alone is expected to contribute 100 million of this by virtue of the marriage of its operations with Kühne + Nagel. The VTG board of directors are planning on the common company VTG Rail Logistics reaching a positive result in 2015. The company intends to continue in its policy of investing in renting wagons in 2014