Page 1 of 13
VIPsight - October 2014
COMPANIES
United Internet acquires the rest of Versatel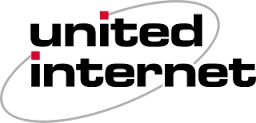 United Internet has purchased the remaining 74.9 percent of stock from majority shareholder KKR for 586 million Euros in cash. KKR, and its US shareholders walk away with triple the amount they invested. The federal monopolies regulator gave the go-ahead for the TecDAX-listed company to acquire 100% ownership of the Düsseldorf-based company and confirmed that there are no misgivings concerning competition. This transaction makes United Internet proprietor of Germany's second largest fibre optic network of more than 37,000 kilometres, and now Germany's second largest ADSL provider. It acquired the brand-names 1&1 and gmx.de., and not only Versatel's 44.000 broadband customers but also its 361 million Euros of debt. As recently as the end of August, United Internet purchased a 10.7 percent stake in stock-exchange newcomer Rocket Internet, for 435 million Euros.
SAP takes over Concur for 8.3 thousand million US Dollars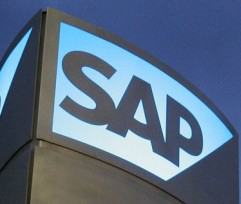 In buying over Concur, SAP has transacted the biggest takeover in its almost 43-year-long history. The merger was funded by over 7 thousand million Euros of credit lines that not only covered the purchase price but also the payback of outstanding debts, the software group announced on September 18. SAP paid 129 dollars per share, 20% more than the closing price of 17 September. Concur's shareholders still have to approve the transaction as does the monopolies regulator. The takeover is the latest in a long line of thousand million dollar takeovers of recent years and is expected to end in mid-March 2015. When Dax-listed SAP took over Aruba two years ago for 4.3 thousand million Euros, it acquired a platform on which 1.5 million companies handle part of their supplies amounting to 540 thousand million dollars per year. To sceptics who doubt the wisdom of paying 8 thousand million dollars for specialist management of business travel and expense accounts, Bill Mc Dermott points to the significance of this quantum leap for the most extensive company network in the world. Together with Concur, SAP is wagering on the network effect. Last year, Concur's profit was 6.4 million dollars with a turnover of 546 million.
Tipp 24: profit warning revoked
Tipp 24 SE, the SDax-listed lottery ticket vendor, issued a profit alert at the end of August that it promptly withdrew 48 hours later. The notification was triggered by an alleged lottery win of 44 million Euros on My Lotto 24 Ltd., a company that Tipp 24 has a minority interest in. The announcement of the purported win obliged the company to alert the market – the payout would have slashed Tipp 24's EBIT for the current year to some 5 million Euros.
As it turned out, nobody had hit the jackpot. In answer to the journal Wirtschafts Woche, Tipp24 commented that after days and days of painstakingly running the routine checks on the coupons it was highly unlikely that a win would go unnoticed. Because MyLotto 24's holding is minority, all its board of directors has to go on is what the company publishes, which in no way defers to its stake.
On rescinding the profit warning, Tipp24 reinstated its forecast of early August of a turnover for 2014 of between 135 and 145 million Euros and an EBIT of between 14 and 25 million Euros. That forecast, however was in itself a profit warning for modest first semester results and a slow take-off of new business.
The fall in share price consequent to the erroneous profit warning must have caused losses for those investors who had contracted sales orders at a specified minimum price. The Federal Financial Supervisory Authority (BaFin) has announced its intention of setting up an inquiry to rule out market manipulation.