Page 1 of 12
VIPsight - December 2014
COMPANIES
Siemens's loss is 888 million Euros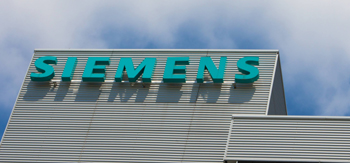 The long line of failed projects has again denied Siemens a double digit operating profit percentage. The quarters when CEO Joe Kaeser is not locked in to announcing losses, often amounting to hundreds of millions, are few and far between stemming from projects like, for example, electric transmission, or linking up with maritime wind farms. The problem with wind farms is that they cost the group 223 million Euros in the fourth quarter alone. Referring to last financial year, CFO Ralf Thomas was talking in terms of 888 million Euros of expenditure and the year before that, the figure was 900 million Euros. In the field of energy, turnover and profit margin both dipped between April and June. The energy countermovement in the generating business above all in Germany is expected to sharpen its claws in future because of the closure of atomic power stations which makes conventional generating plants no longer feasible. The forecast has led Kaeser to start preparing his people for cut-backs. The recent reconstruction initiative embarked upon by the group will also make jobs obsolete.

Indus: new acquisitions sweep clean
Indus AG, the technology sector holding company has increased its first three quarterly turnover and Ebit for 2014 over 2013, year on year. Today's quarterly results point to an increase in sales from 881 million to approximately 927 million Euros with Ebit up 4% to some 92 million Euros. The SDax-listed company's biggest increase is in medical technology and health-care, up by 17%, followed by a 9% increase in metalworking technology. Management is expecting a turnover in 2014 of some 1.2 million Euros with an Ebit of 118 million Euros. This year, the company has continued its policy of acquisitions, taking over five companies with an overall turnover potential of more than 80 million Euros.
Curasan: Increased turnover
Curasan AG, the General Standard-listed medical technology specialist, has posted a 13 percent increase in its first three-quarterly turnover to 4.6 million Euros. According to the company's quarterly report, the turnover is the result of expansion in the area of synthetic materials for bone reconstruction, and the growth in turnover of the dental and clinical orthopaedic divisions. Curasan is forecasting a turnover this year of between 6.5 and 7.5 million Euros, and a loss of between 1 and 1.5 million Euros. As a means of raising capital to power its strategic projects, the company has issued approximately 1.4 million new shares generating some 1.5 million Euros gross.
Borussia Dortmund: Roubles keep the ball rolling

The Borussia Dortmund GmbH & Co. football club has announced a growth in turnover for the first quarter of financial year 2014/15 (30 June) of almost 18 percent to 70 million Euros. Group quarter profit has risen to 2.5 million Euros from 1.4 million for the corresponding period of the previous year. Ebit is up 65% on last year and now stands at 3.8 million Euros. The increase in revenue has been generated above all by marketing on TV, advertising and the business of player transfers.