Page 1 of 13
VIPsight - September 2014
COMPANIES
The storm following the buy-over of T-Mobile US seems to have died down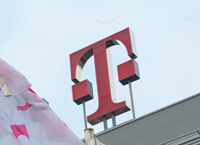 Answering questions on publication of the half-yearly results, Timotheus Höttges commented that Deutsche Telekom is "very pleased" with the operational development of its subsidiary T-Mobile, and so there is no rush to plunge head-long into a transaction for it. Telecom CEO thus described as insufficient the only offer submitted by Iliad for a mere 57 per cent of Telekom's North American US subsidiary. French telecommunications mogul, Xavier Niel, wants to buy a majority stake in T—Mobile US for 15 thousand million dollars which would water down Telekom Deutschland's holding to just on 30 percent. Sprint threw in the towel after eight months of pursuing the Bonn group's most worrying subsidiary because of incessant stonewalling on the part of FCC, the telecommunications authority, which led to a downturn in the share price of the Bonn giant. Considering that T-Mobile US is continually increasing its client portfolio, and that its US rival has suffered some serious setbacks, analysts are forecasting that the subsidiary of German Telekom will have more customers than its erstwhile would-be purchaser. This would make T-Mobile US the third largest cell phone provider in the United States. Sprint's market share presently stands at 16% while T-Mobile has grown to 15%. Höttges points out that there will be "lots of more opportunities" for T-Mobile US in the future but they will have to be commensurate with a company that has become a market leader.
Sky Deutschland becomes British

As expected, Rupert Murdoch has sold his holding in the Sky Italia and Sky Deutschland pay tv stations to his company BSkyB. According to Murdoch, the transaction will bring 7.2 thousand million dollars after tax to his 21st Century Fox company. In future, his pay tv activities will come under the umbrella of the British media and telecommunications conglomerate. The transaction should make no difference to the service Sky provides to German subscribers. Sky's British sister company finally tendered the long-awaited takeover bid in May. BSkyB announced that Sky shareholders could offer their shares for 6.75 Euros each, whereas in June, they could have sold them on the stock market for even more than 7 Euros. BSkyB had always stressed their unwillingness to pay a hefty price surplus. The public offer was due because BSkyB was buying Sky Deutschland shares from both companies' parent company. Whereas Sky Italia transacted wholly into BSkyB for 3.1 thousand million Euros, Sky Deutschland will now pay 3.1 thousand million Euros but only get 57% of share capital. Up to now, 57.4% of Sky Deutschland and 100% of Sky Italia belonged to 21st Century Fox which with 39.1% is the biggest single shareholder and the controlling interest in BSkyB. Sky Deutschland will thus become British.
Adidas wins the wooden spoon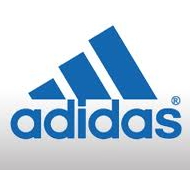 Ranking last in the Deutscher Aktien index of July 31, Adidas plumbed record depths. Its 15.4% share price implosion was of itself historic. Further episodic drops to minus 16% represented the worst daily loss since the stock was listed on the market 19 years ago and such a fall, equal to the goodwill of the shareholders of the DAX-listed stock had not occurred since mid 2004. The crisis in Russia and the slackening of golf-related business in the US spoiled the party for the sports goods manufacturer after the boom generated by the World Cup Soccer Championship. Adidas admits underestimating the problems in the two countries. Management has decided to slow down opening new shops in Russia and speed up planned closures. Profit levels for 2014 are worrying investors, with only 650 million Euros instead of the 830 to 930 million forecast. Last year Adidas's profit was a record 787 million Euros that still disappointed shareholders who had been promised more by CEO Herbert Hainer.
| | | |
| --- | --- | --- |
| Company | % age share price loss | Day of share price loss |
| Infineon | -38 | 03.12.2008 |
| Continental | -28 | 22.12.2008 |
| Commerzbank | -25 | 29.09.2008 |
| Volkswagen | -23 | 03.11.2008 |
| Heidelberg Cement | -22 | 17.11.2008 |
| K+S | -21 | 30.07.2013 |
| Deutsche Post | -16 | 27.10.2008 |
| Deutsche Bank | -16 | 10.10.2008 |
| Adidas | -15 | 31.07.2014 |
| SAP | -15 | 06.10.2008 |
source: Bloomberg

Delticom: flat tyre season
After taking over competitor Tirendo last year, internet tyre distributor Delticom has had to accept a loss for the first time in its history. Tirendo's shortfall of 8 million Euro after tax has landed the Delticon group 0.2 million Euros in the red. Last year, the situation was very different with the Hanover-based company posting a profit of 6 million Euros.
According to Delticom, Tirendo fell short of expectations because the summer tyre season came early in the first quarter of because of the unexpected early arrival of Spring weather. It is true that Tirendo's first quarter turnover was up by 131%, but the second quarter figure was down by 30%. Notwithstanding, Delticom management is forecasting a 10% increase in turnover this financial year.
Biotest: going through the hoops
Biotest AG is sickly. For a whole year the SDax listed company has been forecasting from its headquarters in Hesse an increase in turnover of a mere seven percent instead of 10% of last May. EBIT is expected to be only slightly higher than last year and growth will be lower than the 10 percent envisaged. The company had been obliged to recall a product, and this had a negative effect on turnover. In addition, Biotest is facing extremely tough competition in the US for its products that contain plasma. In addition, the Russian and Middle-Eastern markets are going through a period of slack, which also casts a shadow over operational business as Biotest's CEO points out.
The first half-year results also saw an increase in turnover of 8.5% - 264 million Euros - with profit down 10% at 13.8 million Euros. Management says that this stems from an increase of more than 13% in first half year investment in R & D. Last year, Biotest posted a turnover of almost 500 million Euros, and the aim is to break through the thousand million mark by 2020.
Nordex: winds set fair
With a healthy order book, Nordex SE, the TecDax listed manufacturer of wind farm generators is still growing as the recently published first six month report of 2014 confirms. Turnover is up by 23%, and stands at 815 million Euros. Profit is also higher by 1.3 million Euros on the same period last year, and stands at 16.5 million Euros. Orders are up by 8% and come not only from traditional markets, Europe in particular, but also Latin America. The positive results of the first quarter induced the group to raise its sights for the whole year, revising turnover to 1.5-1.6 thousand million Euros. Nordex management is confident that this new target will be met.