Page 1 of 11
VIPsight - August 2014
COMPANIES
Celesio beset by post-merger litigation threats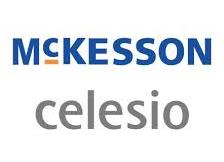 The  step has been taken and now McKesson and Celesio are one. The US-based group absorbed the German pharmaceutical wholesaler at the beginning of 2014 when the shareholder contract of domination and profit transfer still had to be finalised. As Marion Helmes put it in her address to the shareholders' meeting in Stuttgart on July 15, a must-have if the real benefits of take-over in, for example, the area of common purchasing vis-à-vis other pharmaceutical groups, are to be fully enjoyed. Shareholders, by contrast see the contract as a surrender of their right to take part in the decision-making process of quantifying dividends. Matthias Gabler perceives a clear-cut intention to bypass the small shareholder and describes the offer as "disgusting".  Shareholders should be safeguarded by a guarantee payment of  83 per cent or, alternatively sell their shares to McKesson for 22,99 Euros each, less than the price paid by McKesson on takeover. Quoted at 25 Euros, the share price, too, is higher than what is being offered. The size of the majority holdings, however, makes the result a foregone conclusion. McKesson now owns 75% of the company. "This transaction is tantamount to a forced seizure of shares" says Andreas Schmidt of Schutzgemeinschaft der Kapitalanleger, noting that a number of shareholders are considering suing.
Deutsche Bank subsidiary report "inaccurate and unreliable"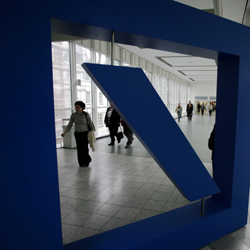 The New York Fed has handed down a highly negative report, chastising the Deutsche Bank USA subsidiary. In a letter dated December 11, the Bank Regulator describes the financial reporting as "low quality, imprecise and unreliable". Furthermore, the accounting is said to be atrocious with manifest flaws in checking and technical procedures. "Large-scale errors" were discovered along with "poor data security" – information was entrusted to American public databases open to the scrutiny of a variety of users including investigatory bodies, economists, not to mention investors assessing the value of retail stores. A letter to the bank's top management, presumably from Daniel Muccia, head of the New York Federal Reserve section on foreign bank US subsidiaries, states that the multitude of mistakes suggest that the entire reporting procedure of Deutsche Bank as a whole ought to be revised. This negative report is in stark contrast with the bank's self presentation and its claim to be "top of its class". It is thought that the bank has been aware of the problems for some time but has drawn no conclusions. From now on, though, the bank says it intends to tighten its grip. Since the financial crisis came to an end, the regulatory authorities in the United States have been keeping a more watchful eye on foreign banks with the result that many of them have discovered just how costly their disregard for legality can be. Deutsche Bank, on the other hand seems to have no reason to fear being fined.
No Frankfurt stock-exchange listing for TUI after the merger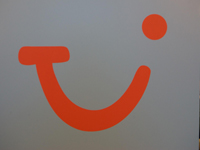 TUI in Hanover is set on obtaining full control of the TUI Travel subsidiary in the UK which should conclude in a merger. TUI presently owns a 54% stake in the UK subsidiary and intends presenting the TUI plc shareholders with a takeover offer by the end of the Autumn. In the meantime the shareholders can share views and consult among themselves. The 46% of TUI Travel not held by TUI has an estimated value of two thousand million pounds. This important merger should transact exclusively by TUI GmbH shares in favour of the minority shareholders of TUI Travel, and involve no bonuses. The German parent company has had its sights set on the package tour business for some time and this deal should afford considerable cost savings by eliminating overlapping. When the tour operator made a bid to acquire First Choice Travel in the Spring of 2007, there were insufficient funds to purchase the firm as a whole so the prospective partners decided to set up TUI Travel Plc together. TUI took a generous half of the new subsidiary leaving the remaining 46 percent to First-Choice. The group is expected to have its headquarters in Germany but its stock exchange listing will probably be in London.
Heidelberger Druck: New directions lead to success
SDax –listed Heidelberger Druckmaschinen AG is moving on to the next stage in its group restructuring initiative. In the wake of its success in turning its fortunes round and getting out of the red, the manufacturer of printing machinery is now contemplating acquisitions in the growing sectors of digital, services and consumables, while management has signalled its intention to pull out of less profitable areas. The company is aiming to maintain last year's turnover for this financial year 2014/15 but with increased profitability. After five years of losses and drastic staff cuts, the group is now posting profits of four million Euros. The market for printed products has been beset for years by a fall in demand, newspapers being a case in point. EBITDA is expected to be approximately 8% by 2015/16.
Koenig & Bauer: restructuring work in progress
There is another printing machinery manufacturer in the throes of rising from the red, namely Koenig & Bauer who last year announced staff cut-backs affecting more than 1,000 jobs. At present, 700 employees will have to vacate the headquarters in  Würzburg and the plant in Mödlig in Austria. By cutting costs the SDax-listed company should rally from the crisis that has its roots in the fall in demand for printed media. The group's aim, however, goes beyond cutting costs. The board of directors has earmarked printing banknotes, metal containers, labels, and digital printing as potential areas for investment. In addition, and jointly with KBA-Flexotecnica and KBA- Kammann the two subsidiaries acquired last year, attention is turning to exploiting the market potential for flexible packaging and hollow-container printing and direct-decoration of luxury glass packaging. Lastly, the group is moving towards a more flexible, less centralised organisational structure.
Villeroy & Boch: Towards more eco-friendly toilet fixtures and fittings
Sanitary ceramic manufacturer Villeroy & Boch is discovering the benefits of having properly addressed today's issue of renewable resources. The Frankfurt-listed SDax company has posted an increase in demand for bathroom and WC fittings with low water consumption in this year's first quarter results. Overall turnover is up by more than 5% on the same period last year and now stands at almost 380 million Euros; in Germany alone a rise of almost 6%. Group profit has risen from 5.1 to 7.3 million Euros. The Saar-based concern, however, is now also enjoying success overseas, in China, Russia and in Eastern Europe. Management is expecting growth to remain constant at between three to five percent.