Page 1 of 14
VIPsight - February 2014
COMPANIES
McKesson captures Celesio second time round

The San Francisco-based group has acquired no less than 75 percent of Celesio stock  from Haniel and Elliotto, including convertible stock. In a separate transaction, Hedgefond sold 7,000 convertible shares to the US pharmaceutical wholesaler. In a communiqué dated January 24, McKesson stated its willingness to offer the other shareholders 23.50 per share, the first offer price. Approximately two weeks after the failure of the takeover bid, the Americans come in the back door to success in acquiring the pharmaceutical supplier, assessing its worth at 6.2 thousand million Euros, debts included, and the biggest takeover in the German health care market since 2006. Marion Helmes is pleased about the marriage to McKesson.
ProSiebenSat.1 loses its financial investors and migrates towards DAX

In a communiqué dated January 17, Bank of America and Deutsche Bank, joint sponsors of the transaction, state that KKR and Permirra unloaded their 16.6% holding in ProSienSat.1 on January 16 for 1.26 thousand million Euros. The two banks were obliged to accept a minimal lowering of the previous day's sale price of 34.75. In the end, it seemed that the investors multiplied their investment by a factor of 1.3. The transaction was not particularly interesting  considering it began in 2006. It is, however, acceptable  considering the economic and financial situation. The former proprietor, a group in the orbit of Haim Saban, tripled its stake when the sale to Lavina went through. The media group now has a variegated property with a stock exchange value of 7.7 thousand million Euros and is close to proceeding towards DAX listing.
Changes in electricity generating leave their mark on RWE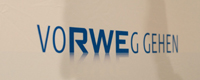 In a special communiqué dated January 28 RWE announced that an allowance of 3.3 thousand million Euros was needed for the fourth quarter. Over and above the downturn in earnings from electricity production , 2013 will be plagued by corrections that have to be made to the power station portfolio. Germany's second largest provider of electricity is on the verge of the first balance sheet in red for over sixty years.  Peter Terium is still blaming the "excessive economic pressure" on RWE's gas and coal powered stations, the millstone of energy reform and the high level of indebtedness. The Essen  based company underlines that the lack of upswing of the prognosis is not because the amortizations have so far failed to take effect but that rather they do not create solubility.  The net result, which, in 2012, dropped by a third to 1.3 thousand million Euros, will, however  be zeroed.
Mittelstand: The misgivings fading against financial investors
A survey conducted by PwC, indicated that almost 61 percent of German small-mid size companies could imagine involvement with financial investors. The corresponding figure in 2011 was a paltry 18 percent. It should however be said that 45 percent of those interviewed still do not feel that private financiers deserve a better reputation. Many companies are far from convinced that involvement would be a worthy option; 60 percent feel that financiers have inadequate social awareness and 44 percent fear an erosion of authority in their own company. Those interviewed feel that private equity will have an increasingly important part to play in future. Some 71 percent wish for easier access to capital and 51 percent seek a higher level of professional skills in company management.