Page 6 of 12
People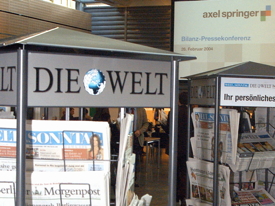 Axel Springer is trimming back the number of Directors on the Board from the present six to four. Former CFO Lothar Lanz's move to the Supervisory Board had already been announced. Ralph Büchi who up to now had been Director of the Board in charge of international business is quitting to become President International of the publishing house's international business in Zurich.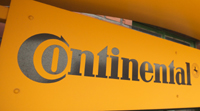 Elke Strathmann is set to leave Continental's Board of Directors by the end of the year. Her contract of 2012 with the manufacturer of automobile accessories and producer of tyres will not be renewed. When questioned by VIP eV as to the reasons for this decision, the President of the Board of Directors replied 'the team spirit must prevail'. She will be succeeded no later than early 2015 by new head of human resources Ariane Reinhart who will contribute her experience with VOLKSWAGEN.
Simone Menne is joining the Supervisory Board of Deutsche Post. This makes the Lufthansa CFO the second woman representing capital to be on the transport and logistic services company Supervisory Board. The agenda of the shareholders' meeting called for May 27 indicates that Menne will replace 72-year-old Hero Brahms who is resigning for reasons of age.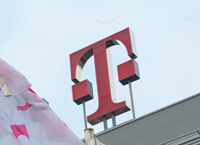 Marion Schick is no longer with Deutsche Telekom with effect from end April. The decision, motivated by personal reasons of health, was made by Schick and accepted by all. The Supervisory Board has expressed its deep regret. There had been speculation within the company for some time as to Schick's capability of performing her duties, indeed her appointment in May 2012 did not meet with universal approval. The head of human resources has been unwell for some time and lately her duties had been taken on by Head of Privacy Thomas Kremer.
The call for the shareholders' meeting of  Evonik Industries for May 20,  states that Peter Bettermann will be succeeded on the Supervisory Board by Prof. Barbara Ruth Albert. Bettermann's resignation, effective from June 30, calls for a new shareholders' representative to be elected. According to the letter, Albert's term should be effective from July 1 until when Bettermann's term on the board would have ended in 2018.
Axel Herberg was elected to the Supervisory Board of Gerresheimer, producer of packaging material, during the last shareholders' meeting on April 30. The firm's former CEO will not, however, yet chair the board, his appointment to the top slot is envisaged for 2015 when Gerhard Schulze will resign for reasons of age.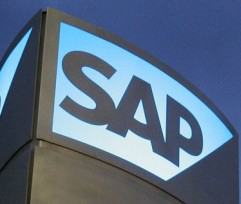 One of the points on the agenda of the SAP general shareholders meeting, published on April 14 and called for May 21 in Mannheim, regards the conversion to a European joint stock company. At the same time, co-CEO Jim Hagemann Snabe will seek election to the Supervisory Board, skipping the cooling-off period, leaving Bill McDermott to guide the company alone.
Centrotec: unscripted exit
After the resignation of Gert-Jan Huisman, chairman of the board of SDax listed   Centrotec AG, the tasks of CEO have been shouldered by CFO Thomas Kneip and boardroom member Christoph Traxler. Centrotec CFO since 2014, Kneip has gathered a wealth of managerial experience from inter alia Siemens, VDO, Centrosolar and McKinsey.
Former CEO Huismann wished to resign in early April with immediate effect and in agreement with the company, as the Supervisory Board confirmed. His decision was motivated by differences of opinion as to business policies. After almost 15 years on the Board of Directors of the supplier of technology for heating and conditioning, Huismann will continue with the company in a consultancy role.
Alphaform: new top management
For 3-D printing specialist Alphaform AG, 2013 was not a good year. Turnover fell by 4.5%, EBT was down 0.8% to 5.8 million Euros and the per share yield of -1.16 Euros was equally negative, all attributable to single balance sheet factors. "With agreement on all sides" according to the company, the Supervisory Board annulled Thomas Vetter's mandate – which would have expired at the end of 2014 – at the end of March. His place will be taken by Hans-Dieter Aberle, physicist, and expert in laser technology and printing in 3-D.
Thomas Vetter, engineer and former chairman of the Board of Directors had been at the helm of the company since 2008. He launched a large scale restructuring initiative in the second half of 2013 that his successor, Aberle, was involved in implementing in a consultancy capacity. For some years, Aberle has served as consultant manager for a number of SMEs in the mechanical field, including CEO of a machine tool manufacturer. The company is confident that it will soon rediscover the road to success.
Ströer: successor on the horizon
In the wake of Alfried Bührdel's resignation from its Board of Directors at the end of March, SDax-listed Ströer Media AG has named his successor; Bernd Metzner will join the Board of Directors in mid June, with responsibility for finance. Metzner comes from the Döhler Gruppe where he had been CFO since 2011. Prior to that, he had occupied a series of managerial posts in Bayer AG where his duties involved the division and the flotation of Lanxess. Metzner will work within the team of Ströer Media AG's Board of Directors comprising Udo Müller, CEO and Christian Schmalzl, COO.
As of now, there is no news regarding the future intentions of former CEO Bürhdel. After 16 years with Ströer, a specialist in open-air advertising, he decided to cut his contract a year short for personal reasons.