Page 7 of 13
People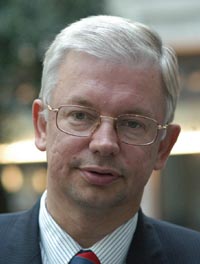 Roland Koch and Bilfinger have parted company after three years. The former prime minister of the Federal land of Hesse tendered his resignation on August 8. Formal confirmation of the CEO's intention to quit had been issued by the Supervisory Board the previous day citing his failure to achieve the series of targets he himself had set. The Supervisory Board has appointed Herbert Bodner as interim CEO with effect from August 11 until May 31, 2015.

LANXESS and Werner Breuers, boardroom director responsible for Performance Polymers and Advanced Intermediates will go their separate ways when the latter's contract expires on May 31, 2015. In a communiqué of August 6, the chemical group announced that Breuers had resigned of his own volition in order to seek out new challenges.
With effect October 1, 2014, the board of directors of Software will have an additional member with responsibility for worldwide distribution, consultancy and marketing. The appointment of Eric Duffaut to the new position of Chief Customer Officer will enable the Darmstadt-based company to group all its Go to Market activities together as a single boardroom unit. This should streamline the transformation of the company towards becoming a wholly client-centred organization. Duffaut has served in a variety of global leadership posts in the sale of Oracle and SAP.
Michael Macht is taking his leave from the Volkswagen group. Just a few weeks after announcing a savings plan, the board-member in charge of production resigned his mandate "in accord with the company" and left on August 1. His position will be filled ad interim by Thomas Ulbrich who heads the same company area in charge of managing the company's leading brand, V. Rumours about criticism being levelled at the production sector have been rife for months.

Christian Stenger Wins Prestigious ICGN Award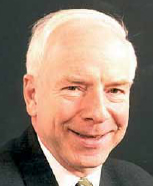 The ICGN, an investor-led organisation of governance professionals with members representing assets under management in excess of US$ 18 trillion, made a Life-time Achievement Award to Christian Strenger Academic Director of the Centre for Corporate Governance at HHL Leipzig Graduate School of Management as well as member of numerous supervisory boards (including DeAWM Investment GmbH), at its Annual Conference in Amsterdam.
Mr Strenger has a long and accomplished career as an asset manager and investment banker and is a strong advocate of good governance. He has been a member of the Government Commission 'German Corporate Governance Code' since its establishment in 2001 and is the first German to receive this prestigious award.
GfK: new CFO
GfK SE, the SDax-listed market research company, has announced a change of CFO. Pamela Knapp, boardroom member responsible for finance and human resources since 2009, is leaving in October citing personal reasons. The new CFO is Christian Diedrich already confirmed as her successor by the Supervisory Board. His task will be to speed up computerisation and globalisation as well as to tighten up financial management.
Diederich comes from IT colossus IBM where he his career developed over 30 years. Ultimately he worked in Shanghai where he was head of all the group's M&A activities outside the United States. He has served in several positions in company finance, strategy and M&A in Europe, the US and Asia. He has been CFO for IBM Germany and North Eastern Europe.
Responsibility for Human Resources, hitherto entrusted to CFO Knapp, will be taken over by CEO Matthias Hartmann.
Gesco: new generation
SDax-listed Gesco AG, has a new addition to its three-member Supervisory Board. The place of Willi Beck, whose resignation becomes effective on the day of the shareholders' meeting, will be taken by entrepreneur Stefan Heimöller whose 13% stake in the company makes him its biggest shareholder. According to management, Beck resigned to forestall the upcoming generation shift. Over the years, firstly as CEO and then from 2004 as member of the Supervisory Board, Beck has given a strong identity to the company. The other two Supervisory Board members are Klaus Möllerfriedrich and Rolf-Peter Rosenthal.
Deutsche Annington: more controllers
Deutsche Annington SE, the Prime Standard company listed on the Frankfurt securities market has expanded its Supervisory Board. Four new members Manuela Better, former CEO of Hypo Real Estate Holding AG, Lutz Basse, CEO of SAGA Siedlungs-Aktiengesellschaft Hamburg, Florian Funck, member of the board of directors of Franz Haniel & Cie. GmbH and Christian Ulbrich, management president of Jones Lang LaSalle EMEA and member of the Jones Lang LaSalle Inc board of directors will join the current five in August 2014. Five members of the renewed Supervisory Board were introduced by long-standing shareholders, and are in touch with Terra Firma. The other four are independent and already head special committees on the Supervisory Board. Deutsche Annington has only been on the securities market for a year.