Page 3 of 13
Buhlmann's Corner
Supervisory Boards: ten times better? Really??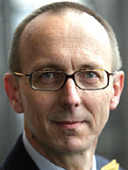 The last ten years have seen Supervisory Boards be both creative and substantive in increasing their remuneration. The math leave no room for doubt. But has the quality of the service they render also heightened proportionately? Or do we have to trundle out the hackneyed excuse that it's all because of the lack of women?
There is no doubt that admin tasks have grown, but that's what accountancy consultants are there for; there's no reason for Supervisory Boards to get entangled. Neither is there any doubt that there are more committee - plenary meetings, but those don't necessarily require much more in terms of intelligence or intuition, nor even a better thought-out synergy strategy.
It is becoming increasingly clear that the composition of management boards is influenced more by those on it and much less by members of the Supervisory Boards who seem to prefer procrastination. Perhaps appointing younger members would suffice and, in a further break with tradition more professionally skilled (obviously the independent seats where independence does not rhyme with ignorance).
Joshua Wong, a 17-year-old student of political science would be too young to get a driving licence in Germany and yet he is leading the university student protest movement in Hong Kong with such coherence and clarity that the only answer the regime can think of is to resort to agents provocateurs.
Despite the mnemonic reminder by shareholders, Siemens's elderly Supervisory Board has a hard time even remembering last year's promises. Criticised by shareholders for appointing a threadbare team, it replied that as soon after appointment as possible "it would turn its attention to seeking a long-term solution for the issue of succession". Up to now, nothing has emerged either on the part of those representing the company or those who represent capital, nor for that matter in the Siemens family. This reciprocal support is not good for the company and the chance surprise change in the Allianz management board is no reason for shelving decisions regarding succession. All we can do is hope that, as happened in 2013, the family frees access to younger blood and also more ladies for the Supervisory Board.
Shifting our gaze to the Supervisory Board of Adidas, the first thought that comes to mind is that it has done nothing open to criticism. The reason is just that. It has done nothing. In other DAX groups the chair of the board of management is retired for less than three profit warnings. Nobody is doing anything to stem the very obvious fall in shareholder capital while competitor Nike is in striking distance of unprecedented successes. Doesn't anyone remember the huge sport events of 2014?
Even so, we would like Hainer to explain how he expects to amortize in seven years the bonds that he'd use today to buy back shares. Just so as not to lose his place?
In my view, the greatest are those no longer in office. The Supervisory Board of Deutsche Bank is more lively. Bonuses for the bosses have quite rightly been put on hold. So who's complaining? Would you believe none other than the actors of bygone days whose bequest is today's lawyers' fees. Thank heavens Messrs Hambrecht, Achleitner & Co also foresaw this eventuality which is now being implemented.
We could be in for a lively Supervisory Board election campaign come October and November. One candidate, a campaigner for sustainability after 2013, is running for the second time for a seat on the Supervisory Board of BHP Billiton – we know that the result of the vote will be the sum of the two general meetings held in London and Adelaide. His slim victory last year of less than 10%, means that Ian Dunlop (http://www.iandunlop.net/) is standing this year with the certified support of at least two Australian supers (Superannuation or pension funds). I wonder if they'll be joined by any Europeans.
These are the Chinese and Australians that Germany needs. Examples of youthful diversity or experienced and skilful. Who needs Alibaba or Rocket Internet!!