VIPsight - October 2014
COMPANIES
United Internet acquires the rest of Versatel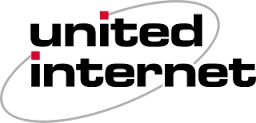 United Internet has purchased the remaining 74.9 percent of stock from majority shareholder KKR for 586 million Euros in cash. KKR, and its US shareholders walk away with triple the amount they invested. The federal monopolies regulator gave the go-ahead for the TecDAX-listed company to acquire 100% ownership of the Düsseldorf-based company and confirmed that there are no misgivings concerning competition. This transaction makes United Internet proprietor of Germany's second largest fibre optic network of more than 37,000 kilometres, and now Germany's second largest ADSL provider. It acquired the brand-names 1&1 and gmx.de., and not only Versatel's 44.000 broadband customers but also its 361 million Euros of debt. As recently as the end of August, United Internet purchased a 10.7 percent stake in stock-exchange newcomer Rocket Internet, for 435 million Euros.
SAP takes over Concur for 8.3 thousand million US Dollars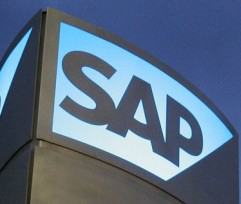 In buying over Concur, SAP has transacted the biggest takeover in its almost 43-year-long history. The merger was funded by over 7 thousand million Euros of credit lines that not only covered the purchase price but also the payback of outstanding debts, the software group announced on September 18. SAP paid 129 dollars per share, 20% more than the closing price of 17 September. Concur's shareholders still have to approve the transaction as does the monopolies regulator. The takeover is the latest in a long line of thousand million dollar takeovers of recent years and is expected to end in mid-March 2015. When Dax-listed SAP took over Aruba two years ago for 4.3 thousand million Euros, it acquired a platform on which 1.5 million companies handle part of their supplies amounting to 540 thousand million dollars per year. To sceptics who doubt the wisdom of paying 8 thousand million dollars for specialist management of business travel and expense accounts, Bill Mc Dermott points to the significance of this quantum leap for the most extensive company network in the world. Together with Concur, SAP is wagering on the network effect. Last year, Concur's profit was 6.4 million dollars with a turnover of 546 million.
Tipp 24: profit warning revoked
Tipp 24 SE, the SDax-listed lottery ticket vendor, issued a profit alert at the end of August that it promptly withdrew 48 hours later. The notification was triggered by an alleged lottery win of 44 million Euros on My Lotto 24 Ltd., a company that Tipp 24 has a minority interest in. The announcement of the purported win obliged the company to alert the market – the payout would have slashed Tipp 24's EBIT for the current year to some 5 million Euros.
As it turned out, nobody had hit the jackpot. In answer to the journal Wirtschafts Woche, Tipp24 commented that after days and days of painstakingly running the routine checks on the coupons it was highly unlikely that a win would go unnoticed. Because MyLotto 24's holding is minority, all its board of directors has to go on is what the company publishes, which in no way defers to its stake.
On rescinding the profit warning, Tipp24 reinstated its forecast of early August of a turnover for 2014 of between 135 and 145 million Euros and an EBIT of between 14 and 25 million Euros. That forecast, however was in itself a profit warning for modest first semester results and a slow take-off of new business.
The fall in share price consequent to the erroneous profit warning must have caused losses for those investors who had contracted sales orders at a specified minimum price. The Federal Financial Supervisory Authority (BaFin) has announced its intention of setting up an inquiry to rule out market manipulation.
The German Mittelstand
German SMEs do battle to conquer market Russia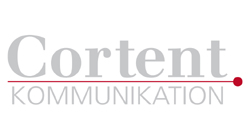 September brings more good news to Germany, world champion exporter. The Statistisches Bundesamt – Federal Bureau of Statistics – reports that for the first time ever, German exports of merchandise for the month of July 2014 were in excess of 1 thousand million Euros, a record amount for one month. This result dovetails with the SME survey conducted shortly beforehand and published by Ernst & Young; the analysis, now in its 12th year, quizzed 700 SMEs, and an unprecedented 56% of those interviewed replied that they were fully satisfied with how their companies were faring.
These numbers, however, only reflect a momentary state of affairs. The worsening of the crisis in the Ukraine which has already led the European Union to inflict economic sanctions on Russia could very quickly cast a shadow over the picture or, even worse, backfire over the whole economy, and German SMEs in particular. Another indicator highlighted by the study is that one in five companies today is bracing to withstand losses as a result of the conflict.
Volker Treier, Deputy CEO and Head of Foreign Trade with the Association of German Chambers of Industry and Commerce (DIHT) believes that the machine tool and innovative plant sectors which traditionally are where SMEs are most active in Germany will be the hardest hit. The effect of the European Union sanctions and the lack of clarity in how to apply them, heightened by the devaluation of the rouble and the consequent increase in price for the Russian client all adds up to a heavy drawback to German exports. The political difficulties with the EU is pushing the Russian economy back into the arms of China. None of this, evidently is in the interests of German exports – Russia is indisputably a major market with great potential, above all for German SMEs.
Those directly involved all share the same point of view. A survey carried out by the Russo-German Chamber of Commerce (AHK) showed that some three-quarters of German companies interviewed believe that the long-term potential of the Russian market is high, or very high. It is with this belief in mind that when tensions between the Kremlin and the EU are behind us, German exports to Russia return to reasonable levels . It is of paramount importance that no long-term interruptions be allowed to upset trade, and that preparations be made for a campaign to regain market share in Russia to be launched as soon as the geopolitical situation gets back to normal.
Buhlmann's Corner
Supervisory Boards: ten times better? Really??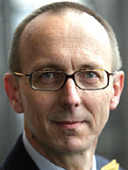 The last ten years have seen Supervisory Boards be both creative and substantive in increasing their remuneration. The math leave no room for doubt. But has the quality of the service they render also heightened proportionately? Or do we have to trundle out the hackneyed excuse that it's all because of the lack of women?
There is no doubt that admin tasks have grown, but that's what accountancy consultants are there for; there's no reason for Supervisory Boards to get entangled. Neither is there any doubt that there are more committee - plenary meetings, but those don't necessarily require much more in terms of intelligence or intuition, nor even a better thought-out synergy strategy.
It is becoming increasingly clear that the composition of management boards is influenced more by those on it and much less by members of the Supervisory Boards who seem to prefer procrastination. Perhaps appointing younger members would suffice and, in a further break with tradition more professionally skilled (obviously the independent seats where independence does not rhyme with ignorance).
Joshua Wong, a 17-year-old student of political science would be too young to get a driving licence in Germany and yet he is leading the university student protest movement in Hong Kong with such coherence and clarity that the only answer the regime can think of is to resort to agents provocateurs.
Despite the mnemonic reminder by shareholders, Siemens's elderly Supervisory Board has a hard time even remembering last year's promises. Criticised by shareholders for appointing a threadbare team, it replied that as soon after appointment as possible "it would turn its attention to seeking a long-term solution for the issue of succession". Up to now, nothing has emerged either on the part of those representing the company or those who represent capital, nor for that matter in the Siemens family. This reciprocal support is not good for the company and the chance surprise change in the Allianz management board is no reason for shelving decisions regarding succession. All we can do is hope that, as happened in 2013, the family frees access to younger blood and also more ladies for the Supervisory Board.
Shifting our gaze to the Supervisory Board of Adidas, the first thought that comes to mind is that it has done nothing open to criticism. The reason is just that. It has done nothing. In other DAX groups the chair of the board of management is retired for less than three profit warnings. Nobody is doing anything to stem the very obvious fall in shareholder capital while competitor Nike is in striking distance of unprecedented successes. Doesn't anyone remember the huge sport events of 2014?
Even so, we would like Hainer to explain how he expects to amortize in seven years the bonds that he'd use today to buy back shares. Just so as not to lose his place?
In my view, the greatest are those no longer in office. The Supervisory Board of Deutsche Bank is more lively. Bonuses for the bosses have quite rightly been put on hold. So who's complaining? Would you believe none other than the actors of bygone days whose bequest is today's lawyers' fees. Thank heavens Messrs Hambrecht, Achleitner & Co also foresaw this eventuality which is now being implemented.
We could be in for a lively Supervisory Board election campaign come October and November. One candidate, a campaigner for sustainability after 2013, is running for the second time for a seat on the Supervisory Board of BHP Billiton – we know that the result of the vote will be the sum of the two general meetings held in London and Adelaide. His slim victory last year of less than 10%, means that Ian Dunlop (http://www.iandunlop.net/) is standing this year with the certified support of at least two Australian supers (Superannuation or pension funds). I wonder if they'll be joined by any Europeans.
These are the Chinese and Australians that Germany needs. Examples of youthful diversity or experienced and skilful. Who needs Alibaba or Rocket Internet!! 
ACTIONS CORNER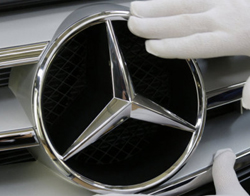 The Federal government has had to step in to oblige Daimler to toe the line laid down by the European Union in April 2013 regarding the use of a new more environmentally friendly cooling fluid. Failure to do so will entitle the EU Commission to defer the issue – and Germany – to the European Court. On September 25, Brussels notified the federal government of the need for the air conditioning units to be in conformity with European law. Daimler, counterclaiming that the new fluid is easily flammable, is continuing to use the older product. The dispute over the new fluid has been dragging on for two years.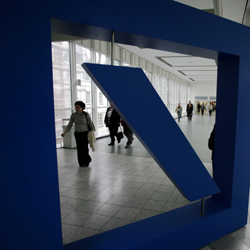 Deutsche Bank is one of the eleven banks being sued by the State of Virginia for 1.15 thousand million dollars overall amid claims of controversial mortgages, the highest claim in the history of financial fraud. The magistrate claims that between 2004 and 2010 the bank unloaded junk bonds underwritten by highly unprofitable real-estate credit into the state pension fund that then suffered huge losses when it was obliged to sell the stock. The banks have only three weeks to put together a defence.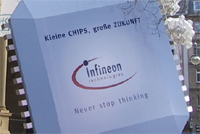 Infinion and the European Commission have been heading towards litigation ever since the monopolies regulator handed down a 138 million Euro fine on three chip makers for alleged price fixing on chip card applications. At 82.7 million, the amount facing the German manufacturer is the steepest. From its headquarters in Neubiberg, the company denies all charges and announces it will fight the case and defend its procedural rights which, it maintains, have been denied. According to European Union sources, this inquiry has been ongoing since 2008.

AGM Dates
AG

Event

Date

Time

Place

Adress

Published on

MDAX

Kabel Deutschland Holding AG

ord. HV

09-Oct-14

11:00

80333 München

Max-Joseph-Straße 5, im Haus der Bayerischen Wirtschaft

27-Aug-14

Auf der Agenda der ordentlichen HV der Kabel Deutschland Holding AG stehen zunächst die üblichen TOP wie die Vorlage des Jahresabschlusses und die Entlastung der Gremien. Das bestehende Genehmigte Kapital der Gesellschaft soll aufgehoben werden. Ein neues Genehmigtes Kapital in Höhe von 44,26 Mill Euro (Genehmigtes Kapital 2014) soll geschaffen werden, mit der Möglichkeit zum Bezugsrechtsausschluss. Des Weiteren soll die Gesellschaft neu ermächtigt werden, Options- und Wandelschuldverschreibungen, Genussrechte und Gewinnschuldverschreibungen auszugeben, ebenfalls mit der Möglichkeit zum Bezugsrechtsausschluss. Hierfür soll ein Bedingtes Kapital in Höhe von 44,26 Mill. Euro (Bedingtes Kapital 2014) bereitgehalten werden. Dadurch soll die bestehende Ermächtigung sowie das bestehende Bedingte Kapital 2010 aufgehoben werden. Die Gesellschaft soll neu ermächtigt werden, eigene Aktien aufzukaufen und zu verwenden unter Ausschluss des Bezugs- und Andienungsrechts der Aktionäre. Zudem sollen mehrere Satzungsänderungen beschlossen werden.

TUI AG

ao. Hauptversammlung

28-Oct-14

10:00

30539 Hannover

EXPO PLAZA 7, in der TUI Arena

19-Sep-14

The first item on the Agenda of the extraordinary shareholders' meeting is the approval of the proposed capital measures each of which dedicated exclusively to the purpose of preparing for and bringing into being the unification of TUI AG and TUI Travel PLC. The meeting will be asked to approve that share capital be increased by contribution of assets, said contribution not to be in excess of 683.27 million Euros, by the issuance of new shares not in excess of 267.270.189 in number, excluding shareholders' legal right to subscription. Furthermore, a Conditional Capital of 61.98 million Euros is to be created (Conditional Capital 2014) and subscription rights granted to the bondholders of TUI Travel. In addition, approval is sought to create a new Authorized Capital of 18 million Euros (Authorized Capital 2014), with the possibility of excluding subscription rights. In future the Supervisory Board will be composed of 20 members. The Agenda will provide for the election of the Supervisory Board. Approval is also sought to amend the Articles of Association to provide for the election of a vice chair of the Supervisory Board, extend its authority, remunerate the members of the integration board and appoint a second chair of the board of management. The Agenda will also seek authorization to implement other amendments to the Articles of Association.
Politics
BaFin critical of the law for protecting minority investors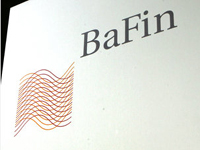 The financial control regulator (BaFin) is refusing prior implementation of parts of the revised MIFID II financial market directive by the draft bill for protecting minority investors. The watchdog is wary of introducing nation-wide regulations like Mifid II now seeing as how new measures will come into force in 2017 that will oblige changes to be made to MiFid II should there be issues in conflict.
Despite the fierce controversy still surrounding the bill, the federal cabinet is expected to pass the law sometime in the autumn. The new law is planned to help private investors assess bond risks, and secured rights to dividends. As it stands at present, however, the law would exclude many initiatives such as, for example, small retailers, kindergartens, houses for the elderly and energy projects. The coalition contract between the governing parties, by contrast, promotes entrepreneurial initiatives that would favour the public good. The law for protecting minority investors was drafted in the wake of the bankruptcy of wind farm planner Prokon.
People

In a communiqué of September 19, Aurubis announced that Peter Willbrandt does not intend to renew his contract when it expires at the end of March 2015. The Hamburg-based copper specialist stated that the CEO, who has been in office since 2012, is resigning for personal reasons. The Supervisory Board began the search for a replacement immediately, but in the event of no suitable candidate being appointed, Supervisory Board member Bernd Drouven could resume the functions of CEO for no more than one year.
The MERCK board of partners has appointed Stefan Oschmann its vice-chairman. As of January 1, the 57-year-old will act in place and on behalf of Karl-Ludwig Kley who intends to keep a firm hand on the helm of the pharmaceutical and chemical group for the full duration of his contract that expires in 2016, and then to join the Supervisory Board. Belén Garijo will take the place of Oschmann in the board of directors as head of the pharmaceutical business.
Media is adding new members to its management board: Gunnar Wiedenfels and Ralf Schremper will join it as of 1 January 2015. Axel Salzmann is resigning from the company "for his own reasons", and will be replaced by Wiedenfels who will thus join the uppermost management echelon. Wiedenfels, whose previous position was CFO of a German television station has worked alongside Salzmann since last March. Salzmann has been CFO of ProSiebenSat.1 Media since 2008, and he took on the role of CEO ad interim from January to March. On September 10, the group, by now heavily in debt announced that the new board member with responsibility for "Corporate Strategy and Investments" would be Schremper who, until 2009, had been with Bertelsmann. ProSiebenSat.1 has done away with the position of "Head of Human Resources" created two years ago. Heidi Stopper will thus quit the company and intends launching a career as Coach and HR consultant. Stopper joined the company on October 1, 2012 and was the first woman on the group's boardroom.
Rolf Elgeti is leaving TAG Immobilien at the end of October. On September 11, the Hamburg-based real-estate company announced that the Supervisory Board accepted CEO Elgeti's decision to seek pastures new. The communiqué also mentioned that the 38-year-old analyst sees his mission as having reached completion. At the next opportunity, Elgeti would like to join the group's Supervisory Board.
Changes are underway in the United Internet boardroom. On September 24, the internet group's Supervisory Board summoned Jan Oetjen and Martin Witt to join the management board that up to then had been composed of three people. From October, Otjen will take charge of the portal and online advertising business and Witt will lead the internet access sector. Witt has been on the management board of 1&1 Telecommunication AG since April 1, 2014. These appointments bring the number of board members to five – in addition to company founder and CEO Ralph Dommermuth, CFO Norbert Lang and the head of business applications Robert Hoffman. The new arrivals bring added value to the areas of business they will lead, which are fundamental to the new strategy of growth.
Capital Stage: New brooms
Capital Stage, the SDax-listed company that manages solar and wind farms is preparing for staff changes in its financial management. Citing personal reasons, and in agreement with the company, former CFO Zolan Bognar has announced his intention to resign by the end of September.
From October onwards the position of CFO will be filled by Christoph Husmann, who, together with Felix Goedhart will comprise the management board. According to Capital Stage, Husmann has held executive posts involving international dealings in group controlling companies for almost twenty years. He became head of finance at Hochtief Projektentwicklung in 2009 and later became its CEO.
Convisual: new ideas new people
Entry Standard-listed Convisual AG specialised in mobile business solutions is turning its gaze inwards to its own long-term company strategy and has already announced a number of changes in the Supervisory Board. After three years of presidency Franziska Oelte is passing the tiller over to Achim Plate and is, herself, moving to the vice presidency.
As a move towards creating new business areas, the Supervisory Board has appointed Ulrich Trinkaus to the management board with responsibility for creating the new area of consultancy. Furthermore, the company is intending to increase the management board by one – so far the company has not published any names.
At the same time, Convisual is engaged in the take-over of a software house and in an increase of capital to fund the acquisition and creation of the consultancy business.
Heliocentris: Coming and Going
Thomas Strobl has resigned the mandate he received in March as CFO of Heliocentris Energy Solutions AG as well as to other positions he held in its subsidiary companies. Strobl's decision to quit the Entry Standard-listed technological specialist in energy efficiency in early September with immediate effect was taken for personal reasons and in agreement with the company. There is no news of any replacement as head of finance.
The board of management is comprised of CEO Ayad Abul-Ella and CTO Henrik Colell. Strobl had been called little under six months ago to replace outgoing CFO Andras Gosztonyi whose 5-year mandate contract had reached its natural expiry date. Before joining Heliocentris, Strobl had been head of Wabco's Vehicle Control Systems financial department.
Campus
BMW leads the field in employment and press relations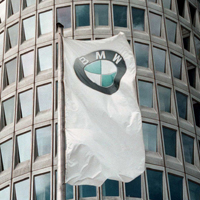 In terms of good professional relations between major German stock exchange-listed companies with the economic press, car manufacturers seem to lead the field. According to a survey of 248 economic journalists carried out by the Dr. Doeblin economic research company BMW comes out top of the class, followed by Volkswagen and Daimler. Runners up include Allianz, Siemens and BASF. Adidas, Henkel and SAP have greatly improved. BMW's placement reflects the rapidity , reliability and relevancy of its responses. It goes out of its way to reach out to journalists and is swift in following up requests for interviews. This top placing among DAX-listed companies is a continuation of the BMW press office's previous years' victories. VW has kept second place. Deutsche Bank was voted the best for the skill of its staff in dealing with urgent requests for information.

Capital News
Forecasting a high availability of ready cash, TAG Immobilien is considering buying back its own stock. Against the background of how the German property market is moving, September 11 saw both the board of management and the Supervisory Board deciding to buy back company shares up to the equivalent of ten percent of share capital, namely 13,129,831 shares at between 8.35 and 9.35 Euros per share. The shares can be put up for sale between September 15 and October 14. Depending on price and quantity of the stock, some 123 million Euros could find their way back to shareholders. Assuming the transaction is concluded as hoped, Tag Immobilien will call an extraordinary shareholders meeting in order to seek authorisation to buy back more shares.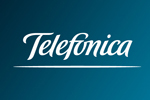 Telefonica Deutschland Holding has given the green light for the planned increase in liquid capital to partially refinance the take-over of E-Plus.
On September 8, the Munich-based telecommunications concern announced that it had issued a total of 1,116,945,400 new shares with full dividend rights backdated to January 1 at 3.24 Euros each. The subscription period was given as September 10 - 23; the subscription rights were sold on the Frankfurt Bourse regulated market until September 19. In all 3.62 thousand million Euros have been collected. The company is forecasting a total dividend for 2014 of "at least 700 million Euros".
As part of a 5.7% increase in share capital, United Internet has collected 352 million Euros of fresh capital earmarked for bolstering the reserves after two takeovers that cost the company some 900 million Euros. It acquired the remaining 75% stake in Versatella for 586 million Euros and a 10.6% holding in Rocket Internet for no less than 435 million Euros. On September 15, like a bolt out of the blue, it announced from Montabaur that J P Morgan and HSBC had placed 11 million Euros worth of its shares with investors, with the news the day after that the new shares had been sold to institutional investors at 32 Euros.
DIC Asset: bond for bond
DIC Asset, the Deutsche Bourse real estate company issued its third Prime Standard company bond in early September that generated a revenue of 125 million Euros for the SDax-listed enterprise. The bond duration is five years and its coupon is 4.625 percent. According to the company, demand was particularly high among institutional investors, so much so that the bond was 25 million Euros higher than originally forecast.
DIC Asset's intention is to use the net issue revenue to pay back a company bond that was issued in 2011, earlier than its 16 October expiry date. The bond is worth more than 100 million Euros and creditors will collect 100.5 percent of the nominal amount for each bond possessed and the interest accrued at that date.
Scout 24: The Web gets Stock Exchange Fever
Internet company Scout 24 is mulling over getting a stock-exchange listing. If the IPO were finalised by the end of December, the Scout 24 group would be the third German candidate for flotation this year after Zalando and Rocket Internet. Scout 24 is involved in a variety of online markets ranging from real estate to automobiles in Germany and a number of Europe countries. The management board has announced a turnover for 2013 of approximately 340 million Euros, almost 9 percent up on the previous year. Ebitda increased by almost 40 percent to some 92 million Euros. At the end of last year, Deutsche Telekom sold 70 percent of its stake in the Scout group to the United States investment company Hellman & Friedman for approximately 1.5 thousand million Euros while retaining a minority holding. Another US investment company – Blackstone – also purchased a stake in Scout 24 last March.
Director's Dealings
| | | | | | | |
| --- | --- | --- | --- | --- | --- | --- |
| Company | Person | Function | Buy / Sell | Total value in Euro | Number of shares | Datum |
| Axel Springer SE | Brilliant 310. GmbH |   | V | 9.812.400 | 221.000 | 16.09.2014 |
| BB Biotech AG | Strein, Klaus | Aufsichtsorgan | V | 704.000 | 4.000 | 02.09.2014 |
| CANCOM SE | Hotter, Evelyn |   | K | 246.400 | 8.000 | 12.09.2014 |
| CANCOM SE | Weinmann, Klaus | VR-Chef | V | 435.256 | 13.270 | 01.09.2014 |
| CANCOM SE | Weinmann, Klaus | VR-Chef | V | 674.800 | 20.000 | 28.08.2014 |
| CANCOM SE | Weinmann, Klaus | VR-Chef | V | 696.800 | 20.000 | 27.08.2014 |
| CANCOM SE | Weinmann, Klaus | VR-Chef | V | 400.080 | 12.000 | 29.08.2014 |
| CANCOM SE | Weinmann, Klaus | VR-Chef | V | 656.400 | 20.000 | 02.09.2014 |
| CANCOM SE | Weinmann, Regina | AR | K | 306.200 | 10.000 | 12.09.2014 |
| CANCOM SE | Weinmann, Regina | AR | K | 307.200 | 10.000 | 12.09.2014 |
| Deutsche Annington Immobilien SE | Kirsten, Prof. Dr. A. Stefan | VR | K | 389.470 | 17.000 | 02.09.2014 |
| DEUTSCHE BANK AKTIENGESELLSCHAFT | Chada, Gunit |   | V | 1.847.367 | 70.836 | 28.08.2014 |
| DEUTSCHE BANK AKTIENGESELLSCHAFT | Grassie , Colin |   | V | 764.080 | 28.714 | 27.08.2014 |
| DEUTSCHE BANK AKTIENGESELLSCHAFT | Brand, Jacques |   | V | 953.516 USD | 28.633 | 21.08.2014 |
| Deutsche Wohnen AG | Flach, Jutta |   | V | 90.000 | 5.000 | 08.09.2014 |
| Deutsche Wohnen AG | Flach, Uwe E. | AR-Chef | V | 42.925 | 2.500 | 27.08.2014 |
| Dialog Semiconductor Plc. | Austin, Andrew | VR | V | 170.810 | 7.250 | 05.09.2014 |
| Dialog Semiconductor Plc. | Austin, Andrew | VR | V | 15.387 | 652 | 05.09.2014 |
| Dialog Semiconductor Plc. | Austin, Andrew | VR | exercise an option | 84.321 | 9.057 | 05.09.2014 |
| Dialog Semiconductor Plc. | Austin, Andrew | VR | exercise an option | 159.229 | 17.103 | 02.09.2014 |
| Dialog Semiconductor Plc. | Austin, Andrew | VR | V | 213.202 | 9.057 | 05.09.2014 |
| Dialog Semiconductor Plc. | Austin, Andrew | VR | exercise an option | 116.000 | 7.250 | 05.09.2014 |
| Dialog Semiconductor Plc. | Austin, Andrew | VR | exercise an option | 6.070 | 652 | 05.09.2014 |
| Dialog Semiconductor Plc. | Austin, Andrew | VR | V | 401.921 | 17.103 | 02.09.2014 |
| Dialog Semiconductor Plc. | Burke, Christopher | AR | V | 81.867 | 3.593 | 01.09.2014 |
| Dialog Semiconductor Plc. | Richard, Jean-Michel | VR | V | 352.243 | 15.000 | 02.09.2014 |
| Dialog Semiconductor Plc. | Richard, Jean-Michel | VR | exercise an option | 1.800 | 15.000 | 02.09.2014 |
| Dialog Semiconductor Plc. | Richard, Jean-Michel | VR | V | 47.000 | 2.000 | 02.09.2014 |
| Dialog Semiconductor Plc. | Richard, Jean-Michel | VR | exercise an option | 240 | 2.000 | 02.09.2014 |
| Dialog Semiconductor Plc. | Richard, Jean-Michel | VR | V | 90.263 | 3.850 | 02.09.2014 |
| Dialog Semiconductor Plc. | Weber, Peter | AR | V | 134.220 | 6.000 | 21.08.2014 |
| Evotec AG | Lanthaler, Dr. Werner | VR-Chef | K | 30.577 | 10.000 | 15.09.2014 |
| Fresenius Medical Care AG & Co. KGaA | Wanzek, Kent | VR | exercise an option | 1.972.399 | 36.000 | 11.09.2014 |
| Fresenius SE & Co. KGaA | Schneider, Dr. Ulf M. | VR-Chef | exercise an option | 1.278.836 | 66.580 | 08.09.2014 |
| Fresenius SE & Co. KGaA | Schneider, Dr. Ulf M. | VR-Chef | exercise an option | 1.208.897 | 65.000 | 02.09.2014 |
| GEA Group Aktiengesellschaft | Kämpfert, Michael | AR | V | 16.884 | 496 | 04.09.2014 |
| GEA Group Aktiengesellschaft | 2-gather GmbH |   | V | 209.220 | 6.000 | 22.08.2014 |
| Gerry Weber International Aktiengesellschaft | Weber-Dresselhaus, Charlotte | AR | K | 264.000 | 8.000 | 29.08.2014 |
| Henkel AG & Co. KGaA | Henkel, Christoph |   | K | 11.271.000 | 150.000 | 08.09.2014 |
| Henkel AG & Co. KGaA | Henkel, Christoph |   | V | 1.500 | 150.000 | 08.09.2014 |
| RHÖN-KLINIKUM Aktiengesellschaft | Ehninger, Prof. Dr. med. Gerhard | AR | V | 251.145 | 10.571 | 26.08.2014 |
| SAP SE | Leukert, Bernd | VR | V | 78.577 | 1.315 | 05.09.2014 |
| SAP SE | Hasso Plattner GmbH & Co. Beteiligungs-KG |   | asset value compensation | 0 | 9.567.786 | 29.08.2014 |
| SAP SE | Sabine Plattner GmbH & Co. Beteiligungs-KG |   | asset value compensation | 0 | 4.783.893 | 29.08.2014 |
VIPsight Shareholders
in September

VIPsight Shareholder ID <click here>
M & A
Bastei Lübbe: ever more computerised
Last September, media company Bastei Lübbe AG purchased 100% ownership of the online beam-ebooks.de platform, as a means of broadening its computer-based business. No information about the purchase deal has been made known. The e-books specialty store has a clientele some 400,000 strong. The management of Prime Standard-listed Bastei Lübbe states that it has been working with the webshop for many years.
Berentzen: freshly squeezed
Berentzen-Gruppe AG, the General Standard-listed liqueur distiller has bought over the Austrian fruit-juice producer TMP Technic-Marketing-Products GmbH. In a communiqué Berentzen gave the purchase price as between 15.5 and 17.5 million Euros , made up of fixeds and variables. The takeover was paid for by the revenue from a 50 million Euro bond issued in 2012 for that very purpose, due date in 2017 with a coupon of 6.5%.
The monopoly regulator has still to authorize the transaction. TMP announced its liquidity at the end of August was some two million Euros. This takeover will enable Berentzen to broaden its base in the cold, non-alcoholic drinks market and exploit new synergies , especially in distribution. TMP will retain its autonomy in order to ensure continued flexibility.
Tele Columbus: to list or not to list
Tele Columbus AG, third most important cable network operator in Germany is contemplating a stock exchange flotation. It was recently converted into a joint stock company and, for some weeks, has been in the mood for buy-outs. It recently took over BMB a small competitor from the Ruhr and before that an optic fibre network provider with 16,000 customers. Tele Columbus has approximately 1.7 million customers, mostly in the eastern part of Germany and with a 3.6 percent increase, it posted a first six-month turnover of 107 million Euros. The alternative to the stock exchange could be to sell out to a strategic investor. According to Handelsblatt, the economic and financial daily, Deutsche Telekom has already expressed its interest. 
VIPsight ottobre

COMPANIES
La United Internet rileva le quote rimanenti di Versatel
United Internet compra per 586 milioni di Euro in contanti i 74,9 per cento di quote restanti dall'azionista maggioritario KKR. La società di partecipazione US guadagna con questo exit il triplo di quello che ha puntato. L'ufficio federale antitrust ha concesso al gruppo quotato nel TecDAX di rilevare completamente l'azienda di telecomunicazione di Düsseldorf e comunica che in questo caso non ci sono stati dubbi sulla concorrenza. In questo modo United Internet diventa proprietario della seconda rete più grande di fibre ottiche, lunga oltre 37.000 km.. Gestore di marchi come 1&1 e gmx.de, United Internet assorbe Versatel non solo 44.000 clienti di banda larga ma anche debiti per 361 milioni di Euro. Solo alla fine di agosto la United Internet ha acquistato il 10,7 per cento del debuttante in borsa Rocket Internet, per 435 milioni di Euro.
SAP rileva Concur per 8,3 miliardi di US-Dollar
Comprando Concur SAP ha fatto la più grande acquisizione nei quasi 43 anni di storia dell'azienda. L'assorbimento è finanziato con linee di credito di oltre 7 miliardi di Euro che oltre al prezzo di compravendita coprono anche la restituzione di debiti esistenti. Questo è quanto il gruppo di software ha comunicato il 18 settembre. SAP paga 129 dollari per ogni azione, quindi 20 % in più rispetto al prezzo ultimo del 17 settembre. Gli azionisti della Concur e le autorità antitrust devono ancora approvare la compravendita. L'assorbimento si inserisce in una lunga catena di acquisti miliardari fatti negli ultimi anni e dovrebbe concludersi a metà marzo 2015. Con Ariba, acquistata due anni fa per 4,3 miliardi di dollari, il gruppo quotata nel Dax dispone di una piattaforma sulla quale oggi 1,5 milioni di aziende gestiscono parti del loro approvvigionamento con un volume di 540 miliardi di dollari all'anno. A chi esprime dei dubbi se l'acquisto di uno specialista per il management di viaggi di lavoro e la gestione dei conti di spesa possa valere davvero 8 miliardi di dollari, Bill Mc Dermott risponde che per la per il più grande network aziendale del mondo si tratta di un passo molto importante. SAP punta con Concur sull'effetto rete. Lo scorso anno la Concur ha realizzato un risultato operativo di 6,4 milioni di dollari con un fattura di 546 milioni di dollari.
Tipp 24: profit warning ritirato
Alla fine di agosto la Tipp 24 SE, azienda quotata nel SDax attiva nel gioco al Lotto, ha presentato un profit alert che ha puntualmente ritirato 48 ore dopo. Il motivo della comunicazione era una presunta vincita al lotto di più di 44 milioni di Euro presso MyLotto 24 Ltd, una società di partecipazione minoritaria della Tipp24. L'annuncio avrebbe costretto l'azienda di informare il mercato lanciando questo profit warning. Il pagamento della vincita avrebbe abbassato l'Ebit dell'esercizio corrente di circa 5 milioni di Euro
Alla fine si è invece visto che il Jackpot non era stato vinto da nessuno. Di fronte alla rivista WirtschaftsWoche la Tipp24 ha raccontato, che la probabilità che la vincita non venisse confermato dopo giorni e giorni di controllo di routine abbastanza impegnativi delle schedine del lotto era veramente basso. Tenendo conto del fatto che la partecipazione in MyLotto 24 è solamente minoritaria, il CdA dipende dalle informazioni pubblicate dall'azienda e non influisce sulla propria partecipazione.
Ritirando la presunta profit warning Tipp24 è tornata alla prognosi pubblicata all'inizio di agosto: L'azienda conta per il 2014 su un fatturato tra 135 e 145 milioni di Euro con un Ebit tra 14 e 25 milioni di Euro. Bisogna però aggiungere che anche quella prognosi costituiva già un profit warning a causa dei bassi risultati del primo semestre e della partenza rallentata dei nuovi business.
La caduta della quotazione dopo l'errato profit warning dovrebbe aver creato delle perdite per alcuni investitori che avevano attivato un ordine di vendita per un certo prezzo minimo. La Federal Financial Supervisory Authority (BaFin) ha annunciato di voler prendere in esame il caso per poter escludere una eventuale manipolazione di mercato.
The German Mittelstand
Il Mittelstand tedesco deve lottare per il mercato russo
A settembre la Germania, campione mondiale dell'esportazione, può rallegrarsi di un'altra buona notizia: secondo il Statistisches Bundesamt le aziende tedesche sono riuscite a luglio 2014 ad esportare per la prima volta merci per oltre un miliardo di Euro in un mese. Il risultato andava a nozze con il barometro del Mittelstand pubblicato poco prima da Ernst&Young. L'azienda di consulenza chiede ormai da 11 anni a 700 aziende del Mittelstand una loro valutazione della situazione economica. Quest'anno ben 56 % degli intervistati, quota mai vista prima, hanno fatto sapere di essere al momento "pienamente soddisfatti" dell'andamento del loro business.
Questi numeri positivi rappresentano però solo un'immagine del momento. Il peggioramento della crisi in Ucraina, che sta già comportando delle sanzioni economiche dell'Unione Europea nei confronti della Russia potrebbe offuscare velocemente quell'immagine, se non addirittura dimostrarsi come un boomerang per l'economia in generale, e per il Mittelstand tedesco in particolare. A dire la verità, il barometro del Mittelstand evidenzia anche che oggi come oggi un'azienda su cinque si prepara a delle perdite a causa del conflitto.
Volker Treier, vice amministratore e Head of Foreign Trade del Deutscher Industrie – und Handelskammertag (DIHT) ritiene che ad essere particolarmente colpito sarà il mercato delle macchine utensili e degli impianti innovativi che in Germania è tradizionalmente nelle mani delle PMI. Oltre alle sanzioni dell'Unione Europea e la poca chiarezza sulla loro applicazione anche la svalutazione del rublo, che comporterebbe per le aziende russe una maggiorazione dei prezzi per merce estera, pesa sull'export tedesco. Le difficoltà politiche con l'UE spingono l'economia russa nuovamente per la Cina. Tutto questo non può essere nell'interesse degli esportatori tedeschi. La Russia è indiscutibilmente un mercato grande e con grande potenziale – soprattutto per le PMI tedesco.
I diretti interessati condividono i punti di vista: da un'inchiesta rappresentativa fatta dalla Camera di Commercio Germania-Russia (AHK) si evince che circa un tre quarti delle aziende tedesche intervistate considerano sotto un profilo a lungo termine, il potenziale di mercato della Russia come altro o molto alto. Questo ci fa sperare che dopo la fine della tensione tra l'UE e il Cremlino si possa ritornare ad una esportazione ragionevole con la Russia. Bisogna assolutamente evitare che il commercio venga interrotto per tempi lunghi. Risolta la situazione geopolitica, sarà fondamentale intervenire per riappropriarsi il prima possibile delle quote di mercato perdute in Russia.
Buhlmann's Corner
Membri di un consiglio di sorveglianza, dieci volte meglio? Ma siamo sicuri?
Negli ultimi dieci anni i membri dei consigli di sorveglianza in Germania hanno aumentato in maniera creativa ed incisiva le loro remunerazioni, questo è un dato di fatto matematico. Ma in proporzione, quanto è migliorata la qualità del loro lavoro – o vogliamo insistere e dire che il deficit sia solo dovuto alla mancanza delle donne?
E' vero che i compiti amministrativi sono cresciuti – ma questi sono lavori che potrebbero fare i commercialisti, non è necessario farlo fare al consiglio di sorveglianza. E' anche vero che è aumentato il numero degli incontri tra plenari e comitati, cosa che di per se non dovrebbe richiedere un di più in termine di intelligenza o intuizione, e neanche una sinergia strategica più impegnativa.
Nella realtà vediamo che la composizione dei CdA è sempre più influenzata dai loro membri, e non dai consiglieri di sorveglianza che tendono invece a far passare il tempo. Forse basterebbe avere dei membri più giovani e, contrariamente alla tendenza, anche dei soggetti più professionali – ovvio, stiamo parlando d'incarichi indipendenti, dove indipendenza non significa però ignoranza.
Il 17enne Joshua Wong, studente di scienze politiche che in Germania non potrebbe neanche essere alla guida di un'automobile – sta guidando ad Hongkong la protesta degli universitari con un leadership talmente coerente che il regime sembra trovare salvezza solamente difendendosi con dei provocatori occulti.
Nonostante l'aiuto mnemonico degli azionisti, l'anziano consiglio di sicurezza della Siemens non ricorda neanche le promesse dell'anno precedente. A suo tempo criticato dagli azionisti per aver chiesto l'approvazione della nomina di una squadra attempata, aveva fatto sapere che "immediatamente dopo la nomina" si sarebbe occupato "di una sistemazione a lungo termine delle successioni". Al momento non si vedono effetti, ne dalla parte dei rappresentanti dell'azienda, ne dalla parte dei rappresentanti del capitale e neanche nella famiglia Siemens. Questo appoggio reciproco non fa bene all'azienda e la casualità di un cambiamento a sorpresa nel CdA di Allianz non può incidere sulle decisioni da prendere in termini di successione. Ci resta che continuare a sperare, come nel 2013, che la famiglia dia la spinta verso più gioventù e anche più signore nel consiglio di sorveglianza.
Se diamo un'occhiata ad Adidas, vediamo che al consiglio di sorveglianza non c'è proprio niente da rimproverare … perché non ha fatto niente. In altri gruppi del DAX il presidente del CdA è stato mandato in pensione per meno di tre profit warnings. Nessuno interrompe l'evidente diminuzione del capitale degli azionisti mentre il concorrente Nike si avvicina verso cime mai raggiunte. E i mega-eventi sportivi del 2014 – ce le ricordiamo?
Eh si, vogliamo chiedere a Hainer come farà ad ammortizzare in 7 anni i bond, con i quali vuole ricomprare oggi le azioni – solo per non perdere il posto?
I più grandi sono, secondo me, quelli che non sono più in carica. Finalmente il consiglio di sorveglianza della Deutsche Bank si fa più brioso: i boni per i capi sono stati giustamente congelati. E chi si lamenta? Da non credere: a lamentarsi sono gli attori di quel periodo in cui le spese legali di oggi sono state create. Grazie al cielo i Signori Hambrecht, Achleitner & Co hanno previsto anche questa possibilità che adesso è stata applicata.
Il prossimo ottobre e novembre potremo ancora assistere ad una bella campagna elettorale per un consiglio di sorveglianza. Un candidato attivo nelle questioni della sostenibilità cerca, dopo il 2013, per la seconda volta di ottenere un posto nel board di BHP Billiton – sappiamo che i risultati delle votazioni sono la somma delle due assemblee a Londra e ad Adelaide. Con un successo sotto il dieci per cento lo scorso anno, Ian Dunlop (http://www.iandunlop.net/) si presenta quest'anno con il supporto (già garantito) di almeno due super (Superannuation funds) australiani o fondi pensionistici. Sono curioso di capire se si aggiungeranno anche degli europei.
La Germania avrebbe bisogno di cinesi e di australiani come loro – di esempi di diversity giovani o pratici ed esperti che siano, altro che Alibaba o Rocket Internet!!
ACTION CORNER
Il governo tedesco è chiamato ad obbligare Daimler a seguire le disposizioni dell'Unione Europea del aprile 2013 sull'utilizzo di un liquido di raffreddamento nuovo e meno nocivo per l'ambiento. In caso di difetto la Commissione UE potrebbe chiamare la Germania davanti alla Corte Europea. Il 25 settembre Bruxelles informa di aver sollecitato il governo federale di adattare le regole per gli impianti di climatizzazione al diritto europeo. Il costruttore automobilistico ritiene che il nuovo liquido sia facilmente infiammabile e continua ad utilizzare il prodotto precedente. Il litigio sull'uso del nuovo liquido dura ormai da due anni.
La Virginia cita la Deutsche Bank e altre dieci banche per degli affari ipotecari controversi chiedendo un risarcimento danni di complessivamente1,15 miliardi di dollari. Si tratta dell'accusa più alta mai presentata nello Stato Usa per frode finanziaria. Il magistrato competente contesta alle banche di aver rifilato al fondo pensionistico statale tra il 2004 e il 2010 dei titoli marci, garantiti con dei crediti immobiliari fortemente deficitari. Nel 2010 il fondo è stato costretto a rivendere i titoli con perdite massicce. Gli istituti bancari hanno adesso solo tre settimane di tempo per reagire all'accusa.
Infinion e la Commissione Europea vanno verso un litigio legale, da quando l'antitrust di Bruxelles ha condannato tre produttori di chip ad una multa complessiva di 138 milioni di Euro per presunti accordi sui prezzi per l'applicazione di chip card. Con 82,7 milioni, l'ammenda prevista per il produttore tedesco risulta essere quella più alta. L'azienda respinge tutte le accuse e annuncia di difendersi in tribunale. Il gruppo di Neubiberg si vede offeso nei suoi diritti procedurali. Secondo le informazioni dell'Unione Europea l'inchiesta è stata aperta nel 2008.
Politics
BaFin critica la legge sulla protezione dei piccoli investitori
L'Autorità per il controllo finanziario (BaFin) in Germania rifiuta l'anticipazione di parti della direttiva revisionata sul mercato finanziario Mifid II attraverso la prevista legge sulla protezione dei piccoli investitori. L'autorità di sorveglianza teme l'introduzione di regole nazionali che dal 2017, nel caso in cui la Mifid II dovesse contenere istruzioni diverse, dovrebbero essere corrette. Anche se la bozza è ancora soggetto di forte discussioni, il gabinetto federale dovrebbe approvare la legge ancora durante l'autunno. La nuova legge aiuterebbe gli investitori privati a valutare meglio i rischi di bond, diritti di godimento o altre partecipazioni. Nella versione attuale le legge chiuderebbe però il rubinetto a molte iniziative, come ad esempio le botteghe di paese, gli asili nidi, le abitazioni adatte alla terza età e progetti energetici. Il contratto di coalizione tra i partiti di governo prevede invece la promozione di iniziative imprenditoriale con scopi di impegno civico. La legge per la protezione dei piccoli investitori è stata avviata dopo la bancarotta della Prokon, azienda di pianificazione di progetti eolici.
People
Il 19 settembre Aurubis fa sapere che Peter Willbrandt non intende prolungare il suo contratto che termina alla fine di marzo 2015. Il gruppo del rame di Amburgo comunica che il CEO, in carica dall'inizio del 2012,ha deciso di ritirarsi per motivi personali. Il consiglio di sorveglianza ha deciso di mettersi subito alla ricerca di un sostituto. Se non dovessero trovare in tempo la persona giusto, il membro del consiglio di sorveglianza Bernd Drouven potrebbe ritornare nella posizione di CEO per il periodo massimo di un anno.
Il consiglio dei soci della MERCK ha nominato Stefan Oschmann come vice - presidente della direzione. Il 57-enne farà dal primo di gennaio le veci di Karl-Ludwig Kley. Kley intende mantenere la guida del gruppo farmaceutico e chimico fino alla fine del suo contratto nel 2016 e di cambiare poi nell'organo di controllo. Belén Garijo prenderà il posto di Oschmann nel comitato direttivo come responsabile del business farmaceutico.
Media allarga il proprio CdA: Gunnar Wiedenfels e Ralf Schremper saranno nominati nel CdA del gruppo mediatico con effetto 1 gennaio 2015. Axel Salzmann si ritirerà dall'azienda "per suo desiderio", passando la sua carica a Wiedenfels che in questo modo entrerà a far parte dell'organo operativo supremo. Ex-CFO di un emittente TV tedesco, Wiedenfels affianca Salzmann già dal mese di marzo. Salzmann è stato CFO della ProSiebenSat.1 Media dal 2008, dal gennaio a marzo è stato CEO ad interi. Il 10 settembre il gruppo fortemente indebitato comunica che la nuova posizione nel CdA come responsabile per "Corporate Strategy and Investments" andrà a Schremper. Fino al 2009 il manager ha lavorato per Bertelsmann. ProSiebenSat.1 revoca invece la posizione di responsabilità per "Human Resources" creata solo due anni fa. Heidi Stopper lascerà a questo punto l'azienda per lavorare in futuro come Coach e consulente HR. Stopper era entrata il 1 ottobre 2012 come prima donna nel CdA del gruppo.
Alla fine di ottobre Rolf Elgeti lascerà la TAG Immobilien. L'11 di settembre il gruppo immobiliare di Amburgo ha fatto sapere che il consiglio di sorveglianza rispetta il desiderio del CEO di dedicarsi a nuove attività. Nella comunicazione ad hoc si legge anche che il 38-enne ex-analista considera la sua missione come compiuta. Alla prossima occasione Elgeti vuole cambiare nel consiglio di sorveglianza del gruppo.
United Internet cambia il CdA del gruppo. Il 24 settembre il consiglio di sorveglianza del gruppo internet ha chiamato Jan Oetjen e Martin Witt nel CdA finora composto da tre persone. Otjen si occuperà da ottobre del business pubblicitario sui portali online, mentre Witt guiderà il settore degli accessi a internet. Il 55-enne è da aprile di quest'anno membro del CdA di 1&1. In futuro il CdA di United Internet sarà quindi composto da un team di cinque persone, al quale oltre al fondatore e CEO Ralp Dommermuth appartengono anche il CFO Norbert Lang e Robert Hoffman, responsabile per business applications. Con i nuovi nominati l'azienda aggiunge valore ai settori che andranno a guidare e che sono considerati come colonne portanti della nuova strategia di crescita.
Capital Stage: Vento fresco
Nel gestore di parchi eolici e solari Capital Stage si prevede un cambio nel settore delle finanze: L'ex CFO Zolan Bognar ha comunicato di voler lasciare l'azienda quotata nel SDax entro la fine di settembre per motivi personali – l'azienda fa sapere che le dimissioni avvengono di comune accordo.
Da ottobre il responsabile per le finanze si chiamerà Christoph Husmann, che formerà il CdA insieme a Felic Goedhart. La Capital Stage annuncia che Husmann è attivo da quasi vent'anni in funzioni dirigenziali nel controlling di gruppi con attività internazionali. Dal 2009 è stato responsabile per le finanze, e poi anche come CEO nella Hochtief Projektentwicklung.
Convisual: nuova strategia, nuovo personale
La convisual AG, azienda quotata nel Entry Standard specializzat su mobile business solutions interviene sulla propria strategia aziendale a lungo termine e annuncia dei cambiamenti nel consiglio di sorveglianza. Franziska Oelte passa dopo tre anni di presidenza dell'organo di controllo il timone ad Achim Plate, spostandosi al posto del vice.
Con l'intento di creare nuovi settori di business, il consiglio di sorveglianza ha nominato Ulrich Trinkhaus come nuovo membro del CdA; Trinkaus sarà responsabile per la creazione del nuovo settore delle consulenze. L'azienda sta inoltre programmando di allargare i CdA di un altro membro – al momento l'azienda non ha ancora pubblicato alcun nome.
In contemporanea la Convisual si sta impegnando per rilevare una casa di software e di realizzare in ottobre un aumento di capitale per il finanziamento dell'acquisizione e la creazione del business delle consulenze.
Heliocentris: Andare e Riandare
Thomas Strobl, da marzo CFO di Heliocentris Energy Solutions AG, azienda tecnologica specializzata nell'efficienza energetica, ha lasciato il suo mandato e altre posizioni presso società affiliate all'inizio di settembre con effetto immediato. L'azienda quotata nel Entry Standard riferisce Strobl si sia dimesso per motivi personali e di comune accordo. Per quanto riguarda la sua successione a capo delle finanze, non ci sono notizie.
Al CdA appartengono il CEO Ayad Abul-Ella e il CTO Henrik Colell. Poco meno di sei mesi fa Strobl è stato chiamato per sostituire l'ex CFO Andras Gosztonyi che stava regolarmente lasciando il suo mandato a chiusura dei cinque anni previsti dal contratto. Prima di entrare in Heliocentris Strobl è stato responsabile delle finanze del settore Vehicle Control Systems di Wabco.
CAMPUS
BMW al primo post per il lavoro con la stampa
Per quanto riguarda una comunicazione buona e professionale con i giornalisti economici, tra le grandi aziende tedesche quotate in borsa la BMW riceve i voti più alti. Secondo un'intervista promossa dalla società di ricerca economica Dr. Doeblin e fatta a 248 giornalisti economici BMW, Volkswagen e Daimler, la BMW e Daimler sono i tre gruppi che offrono la migliore collaborazione con la stampa. Seguono Allianz, Siemens e BASF. Rispetto all'anno precedente adidas, Henkel e SAP sono molto migliorate. La BMW convince per rispondere rapidamente e con contenuti attendibili alle domande, va attivamente incontro ai giornalisti e segue velocemente le richieste di interviste. Con questo primo posto tra le aziende del DAX, l 'ufficio stampa della BMW ripete i successi degli anni precedenti. L VW ha saputo mantenere il secondo posto. La Deutsche Bank riceve dai giornalisti il miglior voto per la competenza dei collaboratori nel caso di un bisogno urgente di informazione.
Capital News
In vista di dell'alta disponibilità di liquidità la TAG Immobilien pensa di ricomprare azioni proprie. Davanti allo sfondo delle evoluzioni attuali sul mercato immobiliare tedesco, il CdA e il consiglio di sorveglianza del gruppo immobiliare hanno deciso l'11 di settembre di riacquistare azioni proprie per un valore fino al dieci per cento del capitale sociale, ovvero fino a 13.129.831 azioni, per un prezzo tra 8,35 Euro a 9,35 Euro per ogni azione. Le azioni possono essere messe in vendita tra il 15 settembre e il 14 ottobre. A seconda del prezzo e del numero dei titoli offerti circa 123 milioni di Euro potranno ritornare agli azionisti. Dopo la chiusura positiva del programma di riacquisto la Tag Immobilien convocherà un'assemblea generale straordinaria per proporre l'autorizzazione per altri riacquisti di azioni.
Telefonica Deutschland Holding ha dato il via per il previsto aumento del capitale liquido per il parziale rifinanziamento del rilevamento di E-Plus.
L'azienda di telecomunicazione di Monaco ha comunicato l'8 settembre di aver emesso complessivamente 1.116.945.400 azioni nuove per un prezzo cad. di 3,24 Euro, con un pieno diritto al dividendo retrodatato al 1 gennaio. Per il termine di sottoscrizione è stato indicato il periodo tra il 10 e il 23 settembre; i diritti di sottoscrizione sono stati venduti sul mercato regolarizzato presso la Borsa Titoli di Francoforte fino al 19 settembre. Complessivamente sono stati raccolti 3,62 miliardi di Euro. Si legge inoltre che l'azienda prevede per il 2014 un dividendo totale di "almeno 700 milioni di Euro".
Nell'ambito di un aumento di capitale del 5,7 % la United Internet ha raccolto capitale fresco per 352 milioni di Euro che dovranno servire per rinforzare le riserve finanziarie dopo due acquisti per circa 900 milioni di Euro. Per i restanti 75 % di partecipazione a Versatel, la United Internet ha pagato 586 milioni di Euro. Il gruppo ha inoltre acquistato per ben 435 milioni di Euro una quota pari al 10,6 per cento della Rocket Internet. Il 15 settembre l'azienda comunica che dalla sera al mattino JPMorgan e HSBC hanno piazzato azioni per undici milioni di Euro dell' internet provider di Montabaur presso gli investitori. Il giorno dopo si legge che le nuove azioni sono state vendute agli investitori istituzionali per 32 Euro.
DIC Asset: bond per bond
La società immobiliare DIC Asset ha piazzato all'inizio di settembre il terzo bond aziendale nel Prima Standard della Deutsche Börse. Attraverso il titolo l'azienda quotata nel SDax è riuscita a raccogliere 125 milioni di Euro. La decorrenza è di cinque anni con un coupon del 4,625 per cento. L'azienda informa che la domanda è stata particolarmente alta da parte degli investitori istituzionali, tano è che alla fine il bond è stato di 25 milioni di Euro più alto di quanto originariamente previsto.
Con il ricavo netto dell'emissione l'azienda intende rimborsare anticipatamente una bond aziendale di oltre 100 milioni, emesso nel 2011, con scadenza 16 ottobre. I creditori del bond ricevono il 100,5 per cento dell'importo nominale per ogni titolo e gli interessi maturati entro quella data.
Scout 24: settore Web nel Stock-Exchange-Fever
L'azienda internet Scout 24 sta attualmente verificando la possibilità di entrare in borsa. Se l'IPO dovesse avvenire entro dicembre il gruppo Scout 24 rappresenterebbe, dopo Zalando e Rocket Internet, il terzo candidato tedesco del settore internet in questo anno. Scout24 gestisce diversi mercati online in Germania e in alcuni paesi europei, tra cui beni immobili e automobili. Il CdA informa che nel 2013 il gruppo ha realizzato un fatturato di circa 340 milioni di Euro, quasi il 9 per cento in più dell'anno precedente. L'Ebitda è cresciuto del quasi 40 per cento a circa 92 milioni di Euro. Alla fine dello scorso anno la Deutsche Telekom ha venduto il 70 per cento delle sue partecipazioni al gruppo Scout all'investitore nordamericano Hellman & Friedman per circa 1,5 miliardi di Euro, mantenendo comunque una sua posizione come azionista minoritario. A marzo anche l'investitore american Blackstone ha acquistato delle quote della Scout24.
M&A
Bastei Lübbe: sempre più digitale
A settembre l'azienda media Bastei Lübbe AG ha rilevato il 100 per cento delle quote della piattaforma online beam-ebooks.de, con lo scopo di allargare il business digitale. Del prezzo di compravendita non si sa niente. Lo shop specializzato in ebooks conta attualmente circa 400000 clienti. Il management della Bastei Lübbe, azienda quotata nel Prime Standard, ha fatto sapere che collabora con il webshop già diversi anni.
Berentzen: spremuto al momenti
La Berentzen-Gruppe AG, produttrice di superalcolici quotata nel General Standard, ha assorbito il produttore austriaco di succhi TMP Technic-Marketing-Products GmbH. Secondo Berentzen il prezzo della compravendita è tra 15,5 e 17,5 milioni di Euro ed è composto da elementi fissi e variabili. L'acquisto è stato finanziato con i fondi di un bond emesso nel 2012 per un volume di 50 milioni, previsti per questo scopo; detto bond scade nel 2017 e ha un coupon del 6,5%.
Le autorità antitrust devono ancora approvare la transazione. TMP informa di aver avuto alla fine di agosto una liquidità netta di circa due milioni di Euro. Attraverso la transazione la Berentzen vorrebbe allargare la sua posizione di mercato per bibite fresche non alcoliche, nonché puntare su nuove sinergie, soprattutto nella distribuzione. Nel gruppo la TMP rimarrà autonoma per mantenere la flessibilità.
Tele Columbus: borsa si o no
Il numero tre degli operatori della rete cablata tedeschi, la Tele Columbus AG, sta pensando ad un ingresso in borsa. La trasformazione in società per azioni è stata fatta di recente e l'azienda è da alcune settimane in vena di acquisto: di recente la Tele Columbus ha rilevato il piccolo competitor BMB della zona della Ruhr, poco prima invece un operatore di rete a fibre ottiche con 16000 clienti. La Tele Columbus ha circa 1,7 milioni di clienti, soprattutto nella parte orientale della Germania ed è riuscita a raggiungere nel primo semestre un aumento di fatturato del 3,6 per cento, a 107 milioni di Euro. L'alternativa all'ingresso in borsa potrebbe essere la vendita ad un investitore strategico. Secondo il giornale economico Handelsblatt la Deutsche Telekom si è già mostrata interessata.