VIPsight - November 2014
COMPANIES
Shareholders approve the merger plan between TUI and its subsidiary company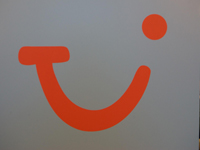 TUI merges with TUI Travel to create one of the most important tourist companies on the international market. The vast majority of shareholders of this FTSE 100 European major and its subsidiary approved the merger between the two companies at the extraordinary shareholders' meeting in London and Hannover on October 28. This also solved the issue of the complicated double structure that was besetting the two. The "dilemma holding" was solved by obtaining full access to the high cash flow of TUI Travel. In future, all kinds of flight tickets and travel arrangements will be sold by one body alone instead of separately in Hannover and London. By uniting their resources, the new TUI should very soon begin to reap much higher profits by making use of its own hotels, cruise ships and relationships with tour operators. The headquarters will be located in Germany and the main bourse listing in London. The shareholders of the MDax listed company based in Hannover with its 54.5% stake in its self-governing British subsidiary also gave a 99% approval to a further three capital measures and the increase of the Supervisory Board from 16 to 20. 79.8 percent of the minority shareholders of TUI Travel voted for a merger based on shares and excluding premiums. The quorum needed was 75%. The shareholders are calling the merger "the most decisive battle in the company's history".
Deutz: engine seizure
SDax-listed engine manufacturer Deutz AG is facing a multi-million Euro bill for faulty product. The contingency fund of some 20 million Euros being set up to offset the problem will also impact the first quarter results. Ebit growth is a mere 0.6% of turnover against the 4% or more that; Deutz had originally budgeted. According to the company, many of the engines produced in 2011 are failing to stand up to conditions of normal usage.
Furthermore, the bleak outlook in orders has convinced the company of the need to issue a profit alert slashing the forecast growth in turnover from 10 to 1.5 per cento
KWSSaat: sow no seed, reap no harvest
Seed producer KWS Saat AG, is hoping to increase its R&D expenditure this fiscal year 2014-15, focusing especially on new business areas. This, however, is expected to have an adverse effect on profit. Last year, 2013-14 (ending September 30) company investment initiatives cut 9% off EBIT that bottomed out at 138 million Euros. The SDax-listed concern points out that turnover is up 3% and stands at 1.2 thousand million Euros while EBIT fell just short of 12%.
KWS Saat explains that these investments are aimed at expanding its research centres .in its German headquarters and in the United States, as well as broadening its distribution potential in Eastern Europe, China and Brazil, creating 300 jobs worldwide, some 100 of which in Germany. Company investment in fixed assets last year amounted to more than 82 million Euros – almost 27% more than the previous year.
zooplus: Success breeds success
The third quarter results of online distributor of products for household pets, Zooplus AG, confirmed the company's ongoing success. Indeed, total output rose by 36% to 146 million Euros. The second quarter results of the SDax-listed concern were in themselves an increase of 28% over the previous quarter. Total output for the last nine months is up 31% to some 403 million Euros. The first quarter results for 2014 induced Zooplus management to increase this year's forecast from 500 to 530 million Euros. One of the most significant factors in growth has been the company's success on the international stage, above all in the European markets of France, United Kingdom, Italy, Spain and Poland.
The German Mittelstand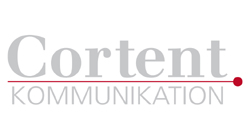 SMEs who recruit need to give themselves appeal
Highly qualified staff is much sought after and increasingly thin on the ground; one in every two companies deems the qualifications held by its staff as paramount for business success. . This emerges from a survey carried out by GE Capitae and the Institut für Mittelstandsforschung in Bonn among companies with a turnover of between 20 million and 1 thousand million Euros. Only 34 percent believe that success comes from how management performs. The present state of the employment market is proving worrisome for companies and it is becoming in increasingly hard to find qualified personnel. According to The Bundesverband der mittelständischen Wirtschaft (BVMW) - the Federal Association of SMEs – four in ten small to medium size enterprises are unable to recruit people with the qualifications they need. The reasons are many – on the one hand there is a demographic shift stemming from a population growing older and fewer people of working age. On the other hand, many candidates are insufficiently trained. According to "Berufsbildungsbericht 2013" published by the German government, a third of high school pupils graduate without sufficient preparation to take up an apprenticeship so they must then attend specific preparatory courses in order to enter the employment market.
The SME association has developed a number of proposals to tackle the issue. Ad hoc training courses for adults, initiatives among employers and making the employment market more open to qualified people from abroad. These measures, beneficial as they certainly are, will take time to make their effects felt. SMEs need suitable staff now.
In the competition to capture the right person, big industry has a head start – career opportunities, higher starting salaries and the reputation of being consolidated and renowned.
SMEs, though, have their own special cards in hand and they should play them to their best advantage, for example more freedom in multitasking, company hierarchy more horizontally organized, more direct communication. In SMEs, people with initiative and drive can grow freer and swifter, encountering fewer obstacles and keeping the wheels turning in the realization of their projects.
These are factors that many candidates find important. SMEs, though, need to get familiar with how to market them. In a nutshell, sell themselves better to attract qualified young people, reaching out to schools and universities, to job fairs, or even just sprucing up their website.
Buhlmann's Corner
Them up there and us down here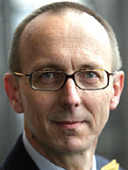 I do believe you know what I'm talking about.
You're at one of the countless national or even more likely international conferences where they sing the praises of corporate governance, and responsibility in general and sustainability in particular are also lauded with a pinch of les carbon and the occasional reference to ethics.
The panel has the obligatory prominent, familiar names, personalities waiting for the questions that will be answered with prepared phrases, read from the lectern or projected in glorious large-scale Powerpoint. We few, we humble few, are sitting all in a row below them, listening and making notes. Later, in the less constrained ambience of the coffee break we get into small intimate groups to chat.. I send off an sms: "Can you believe what they're trying to sell us? What happened to the truth? One's spinning fannies and the other one's telling us his wildest dreams" The answer is swift and to the point. "You're quite right. The powers that be here are serving up a load of bull".
If we add up the assets there under management, even allowing for a few duplicates the total can't be far short of a million million (22 figures). Every year astronomical quantities of worth meet together but there's surely something not quite right if while all these people administer such a vast quantity of asset worth so ethically and perfectly responsibly without the shadow of a conflict of interests, the world just keeps turning round the same way with nary an ideal nor a step forward?
Seemingly, everyone( or at least so they say) cast their votes at shareholders' meetings; they get advice from people who know more than they do and open up thousands and thousands of jobs and then highly respectable policies. It therefore comes a a bit of surprise to learn that certain situations still brood on the horizon. I'm thinking of the 19% that turned out during the MTU meeting (listed in the Mid-Cap-Dax) or the 29% in Bank,, not to mention the 32% in e.on.
There aren't many shareholders who are absolutely certain that their votes are definitely present let alone how ethically that presentation might be cast . And yet here we are almost in 2015.
We can all remember events that were (sadly) turning points. The over 100% in Endesa (2007), the abstention rate of 51% when the board of MAN was to be elected (2011) or the resignation of a Chairman the day before the shareholders' meeting. A mistaken cross-border instruction forecast him to lose the election in which, however, he proceeded to poll 63%. Someone had realised that the votes would reach the bottom of the custody chain in a different condition than when they started out. Knowing this information has already found democratic justification. It ought to be done likewise for politics and political office, n'est-ce pas?
A good yardstick for measuring what happens in the world of economics is by what is done in politics. Do I care what I said in the run up to the elections? Not me – not a bit!
The latest grand example is the Chair at Siemens who promised the shareholders in 2012-3 that as soon as he was elected he would devise a plan of succession for himself and the other members of the Supervisory Board. Time has passed and he's still sitting in his boardroom chair. We, on the other hand are sitting down here in the conference hall doing our damnedest to keep the world as it always has been. Them up there and us down here.
ACTIONS CORNER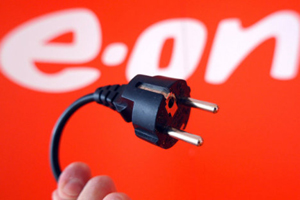 On October 1, E.ON deposited its claims for the three-month nuclear moratorium and for the intermediary dumping of radioactive waste. In 2011, the generating company was forced to shut down its Unterweser and Isar1 nuclear power stations, hence E.ON's claim for damages against the German government for 380 million Euros of lost profits. Pursuant to the ruling of the Hesse administrative tribunal that confirmed the illicit nature of the RWE moratorium involving the Biblis A and B power stations, E.ON feels optimistic about a similar ruling being applied to its power stations. The moratorium, decided in 2011 by Angela Merkel and the then government was only meant to last three months. In the final analysis, eight of the power stations involved were shut down permanently.

Rhön-Klinikum has been authorised to distribute 1.7 thousand million Euros as agreed as revenue from the sales of its clinics to Fresenius and its shareholders. The clinic managers on the one hand and RiebeckBrauerei von 1862 and Rheintèx on the other accepted the compromise deal put forward by the Nuremberg Oberlandesgericht. The case tabled by the company in the Nuremberg tribunal was about the company registers being obliged to enter the decision arrived at during the2014 shareholders' meeting concerning point 3 on the agenda, namely lowering capital/buying back shares 2014). The compromise deal does not consider the claims for improper ruling tabled by Riebeck-Brauerei and Rheintex against the election of Ludwig Georg Brauncome member of the Supervisory Board.
Politics
The law protecting small shareholders will only come into force in 2016
The Ministries of Finance and Justice have decided to make concessions to the financial sector in terms of the envisaged legislation on protecting small shareholders. Some of the provisions will only come into force in 2016 and not, as initially announced, next Spring. The Federal government's coalition contract stated its objective of supporting small alternative projects such as independent schools and kindergartens, wind farms and city solar panel arrays, small town shops, living space projects and homes funded by direct credit. If the envisaged law on protecting small shareholders came into force as it presently stands, it would lead in the exact opposite direction. The Ministry of Finance Bill, provides that for projects to qualify for funding of this kind they must be accompanied by a brochure produced by a specialised lawyer and examined by BaFin (control authority for financial transactions) for a cost of 50,000 Euros – as though the fund had millions of Euros waiting to be handed out. Moreover, this measure has directions at European level that are anything but clear. Added to that, ESMA works simultaneously on the rules of how the EUMiFIR ordinance and the MiFID II directive have to be implemented. In July, the German government tabled a first draft of the law for protecting small shareholders; it was met with a barrage of criticism from financial quarters because it anticipated part of the revised directive on the MiFID II financial market and the definition of the target market. It is quite likely that the intention of this law on protecting small shareholders is to introduce rules in Germany that will have to be adjusted by the banks before two years are out. 
People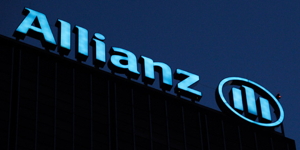 On May 7, 2015 Oliver Bäte will take over the presidency of the Allianz management board in place of Michael Diekmann. In a communiqué, Herlmut Perlet, chair of the Supervisory Board went to some lengths to praise Diekman's performance, above all the ability he showed in leading the company through the financial crisis. The 59-year-old is expected to join the Supervisory Board in 2017. It was recently rumoured in certain quarters of the media that Diekman's contract was to be extended. Bäte had for some time been seen as heir apparent despite not having risen through the ranks at Allianz. He served as CFO, and lately was head of the insurance business in South and East Europe. The new head of the management board joined Allianz in 2008 from McKinsey where his last responsibility had been Director of the Insurance and Asset-Management business area in Europe. A further addition to Allianz's management board is Sergio Balbinot chairman of Italian competitor Generali. Hans-Martin Buhlmann (VIP) likened it to a "strong flame lit by Mario Greco and now in the hands of Helmut Perlet". A further seat on the management board is being assigned to Alex Theis whose efforts turned Allianz's industrial insurance business into a highly profitable business. Towards the end of the year, Clemens Booth will quit the management board for reasons of age, while Gary Bhojwani will resign on mutually agreed terms.
Thomas Richter new Deputy Chairman at global funds association IIFA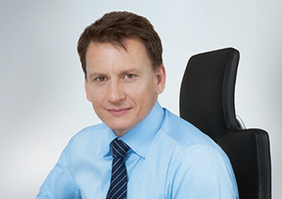 Canberra, 23 October 2014 — Thomas Richter, CEO of the German Investment Funds Association (BVI) was appointed Deputy Chairman of the International Investment Funds Association (IIFA). This election took place at the Annual General Meeting in Canberra, Australia. Thomas Richter said: "This appointment reflects the international recognition of the BVI's work." Along with Paul Stevens of the Investment Company Institute ICI, who is the newly elected Chairman of the IIFA for two years, Richter will focus on a stronger positioning of the investment industry with regard to global regulation initiatives. At present, the IIFA is concentrating on topics such as shadow banking regulation and the global exchange of tax information by the financial authorities.
The IIFA represents the interests of the fund industry world-wide and is the central point of contact for in ternational institutions and organisations such as the IOSCO, the Financial Stability Board and the OECD. The 40+ IIFA members from six continents manage assets of USD 32 trillion. The IIFA is dedicated to promoting an understanding between the investment industry, politics and regulators as well as improving the overall conditions for investors. As a founding member, the BVI has been with the IIFA since 1986
On December 1, Sanjeev Gandhi will join the management board of BASF and, effective May 1, 2015, will look after the Asian market. Indian by birth, Ghandi has been in charge of Intermediates since 2010. From next shareholders' meeting on April 30, 2015, which is the expiry date of his mandate, Andreas Kreimeyer will resign his post and go into retirement. His role of spokesperson for research will be taken on by Deputy CEO Dr. Martin Brudermüller.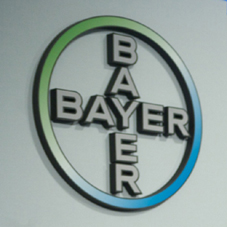 The Tribunal of Cologne Has appointed Professor Otmar D. Wiestler new member of the Bayer Supervisory Board. Nine years into his appointment, Klaus Kleinfeld resigned from the Supervisory Board with effect from end September in order to dedicate himself to the mandates and honorary positions he also holds in the United States. Wiestler has been chairman and scientific member of the management board of DeutschesKrebsforschungszentrum in Heidelberg
Bernhard Walter who has been chairperson of the Bilfinger Supervisory Board since 2006, is quitting his position with effect November 4 because of ill-health. On October 2, Swedish investor Cevian proposed Eckhard Cordes as second representative of the Supervisory Board. Herbert Bodner announced his decision not to return to the Board on October 13. His position had been kept pending held since he moved to the management board, and will revert to availability from November 13. Apart from that, Joachim Müller is resigning on terms agreed on in order to explore new challenges, but will remain until a replacement CFO is appointed.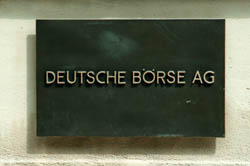 After almost ten years as head of Deutsche Börse, Reto Francioni will pass the presidency of the management board to Carsten Kengeter on the occasion of the shareholders meeting on May 13, 2015. Swiss-born Francioni's contract with Germany's largest bourse management concern actually expires in October 2016. Kengeter will join the management board of Deutsche Börse in April 2015 and will become its president on June 1.
After a short spell back in Goldman Sachs, investment banker and former CFO of E.ON Marcus Schenck will become the new CFO of Deutsche Bank. According to the announcement, the present CFO Stefan Krause will head the new Strategy and Operational Excellence business area, planning the bank's long-term future. Krause has been studying for this new role for some time. During the Summer he came under fire; certain interested parties published a seven-months old j'accuse drafted by the Federal Reserve citing accounting practices said to be slack. Likewise, Christian Sewing, hitherto Group Head of Audit , responsible for internal auditing, is expected to join the management board.
Michael Diekmann has been put forward as a candidate for the Supervisory Board of Fresenius SE, from the next shareholders' meeting. A note dated October 23, mentioned that if anything, Diekmann, who is quitting the presidency of the management board at Allianz on May 2015, would be a good candidate for the vice presidency of the Supervisory Board, presently vacant. This supplementary election has arisen as a consequence of the death of Gerhard Rupprecht in a climbing accident.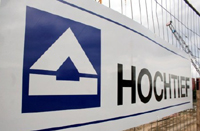 The Supervisory Board of MDax listed HOCHTIEF of Essen elected Pedro Lopez Jiménez its new president on October 1. The 71-year old will take the place of incumbent Thomas Eichelmann who is resigning. His seat on the Board will be taken next week by 53-year old Christine Wolff who had already sat on the Board from mid 2012 to January 2013.

Telegate: Management board reconfiguration
Telegate AG, the Prime Standard-listed regional advertising and telephone information company, has appointed its CFO, Franz Peter Weber, as the new spokesperson for the management board. The board chairman Elio Schiavo resigned in October of his own volition and on agreed terms. Since 2011, Schiavo had been working towards improving the company's computerised business. On leaving Telegate, he moved to Apple. At the same time, the Telegate Supervisory Board appointed the former head of technical services Michael Geiger to the management board CdA.
Realtech: An unexpected adieu
Thomas Mayerbacher, chair of the management board of General Standard-listed Realtech AG tendered his resignation at the end of October effective immediately. The reason for the split are said to lie in differences of opinion on how the IT consultancy ought to be managed. Both management and Supervisory boards expressed their thanks to Mayerbacher for his accomplishments. After joining the SME in early 2000, Mayerbacher held a number of executive positions prior to his appointment as CEO in 2013. A graduate in management engineering, he had previously worked in Deloitte & Touche. So far, Realtech has appointed no successor.
Maternus - Kliniken: Quick change
Effective end September, Götz Leschonsky resigned as spokesperson for the management board of Maternus-Kliiken AG. Shortly beforehand, the Supervisory Board had terminated the contract of management board member Frank J. Alemany. Michael Thanheiser of the company's Supervisory Board has been seconded to the board of management for the duration of one year. General Standard listed Maternus, has made no comment on the resignation of the two management board members.
Mybet: Finance specialist comes aboard
As of mid-November, online gambling concern Mybet Holding SE has a new CFO. Markus Peuler is the new head of financial affairs which since January 2014 had been handled by CEO and former managing director Sven Ivo Brick. Peuler has more than ten years experience in digital business, firstly with Deloitte then in the sales of Jamba cell phone apps. In 2009 he was appointed director of Jesta Digital GmbH which is now owned by Freenet AG. 
Campus
Investors threaten countermeasures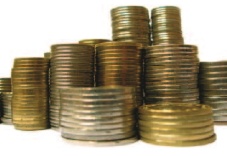 German companies are increasingly finding themselves being admonished by investors for lacking initiative on matters of climate protection. Institutional investors and clients are ever more sensitive to companies who adopt a strategy of awareness of climate change and how to deal with it, keeping people abreast with their counter-initiatives. The Carbon Disclosure Project (CDP) group of international investors represent 534 institutional investors who administer a volume of some 64 billion dollars. "In the shareholders' meetings of major corporations we even reach the point of refusing to discharge the board of management and the Supervisory Board if the company doesn't relate to us" comments Ingo Speich of Union Investment during the presentation of climate protection rankings in 2014. On behalf of 76 institutional investors CDP has been surveying data and information provided by companies on their CO2 emissions, climate perils and plans for reduction since the year 2000.

Capital News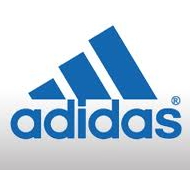 On account of the low price of its shares, Adidas has announced a buy-back programme to reacquire thousands of millions of its shares. The manufacturer of sports goods is rebelling against the sluggish development of a hotly contested market. A note dated October 1 announced that the Franconia-based company is budgeting 1.5 thousand million Euros to be spent by the end of 2017. In the course of the current year, there were moments when the share price fell by 40% and the management board had to step in and make radical changes to its objectives. The buy-back programme should begin in the course of the 4th quarter. "This programme is the concluding phase of the Adidas group policy to distribute between 20 and40% of profits to shareholders ."
The first week of Rhön-Klinikum's share buyback got off to a slow start. The company announced that as of 23 October, 8.77million shares had been offered for 220 million Euros ­ namely 6.35% of shares. The largest packet of shares offered came from the Münch family who, according to information obtained previously, began to assign shares in proportion to their holding, making it clear that they were not interested in an increase due to inactivity. On October16 Rhön-Klinikum began buying its own shares back at 25.18 Euros each intending to purchase 65.8 million of them. In this way, the group will seek to have its own shares factored into the calculation of the revenue from the sale of 40 clinics to the Fresenius group. 
SGL Carbon: Main shareholders subscribe to new issue

SGL Carbon SE, a company specialising in the manufacture of carbon fibre, has increased its share capital in order to strengthen its balance sheet and cut indebtedness. The SDax-listed concern has issued some 20 million new shares, grossing a total of 267 million Euros from main shareholders Susanne Klatten, BMW and Volkswagen. Shareholders' equity is now in excess of 3 percent.
SGL Carbon's turnover has been diminishing since 2013 as a result of falling prices and a slump in demand. The company is testing the water on carbon fibre for lightweight construction, in particular in the automobile industry, but its applicability is out of proportion to its price. The group's real core business is graphite electrodes for melting down steel scrap. The price of steel, however, has plummeted making recycled steel uneconomical which, in turn, cuts the demand for electrodes.
The company is moving towards increasing efficiency aiming at a Ebitda margin no lower than 15%. This inevitably means the loss of a lot of jobs. One factory has already closed in Canada; another, in Italy, is due to follow.
PNE Wind: more capital brings more wind
Wind farm planner PNE Wind AG has raised some 40 million Euros gross with the partial placement of a share capital increase and a convertible bond. The Prime Standard-listed company issued approximately14 million new shares at 2.40 Euros each, placing some 60 percent of the offer. The company also placed 26 percent of the convertible bonds of a nominal value of approximately 6.5. million Euros. In a communiqué the company announced its intention of using the capital for the strategic extension of a new business model - the set up of a new subsidiary company to create and unify a portfolio of wind farms with a total output of 150 megawatts. This would then be put up for sale partially or wholly to investors, perhaps by 2016.
TLG Immobilien: Number 6 comes up trumps
TLG Immobilien AG the commercial property estate agency made its debut onto the stock market at the end of October. The group issued 33.5 million shares, 36.9 with the Greenshoe option. 9.3 million are capital raising bearer shares with the rest coming from sales by former shareholder sales, such as Lone Star, the American investor and the Delpheast holding company. The offer price was 10.75 Euros per share.
This stock exchange launch raised 100 million Euros for TLG but the lion's share – said to be 396 million went to Lone Star, which thus lowered its quota in TLG to 40%. Approximately one third of the shares went to the South American share trader Mercantil Valores. TLG's is the sixth largest stock market launch in Germany this year.
Director's Dealings
| | | | | | | |
| --- | --- | --- | --- | --- | --- | --- |
| Company | Person | Function | Buy / Sell | Total value in Euro | Number of shares | Datum |
| BASF SE | Engel, Dr. Hans-Ulrich | MB | B | 4.000 | 274.680 | 24.10.2014 |
| BASF SE | Brudermüller, Dr. Martin | MB | B | 7.320 | 499.956 | 27.10.2014 |
| BASF SE | Bock, Kurt | MB-Head | B | 4.000 | 275.560 | 24.10.2014 |
| Deutsche EuroShop AG | Huber, Christine |   | B | 888 | 30.041 | 21.10.2014 |
| Deutsche EuroShop AG | Striebich, Klaus | SB | B | 2.000 | 65.780 | 13.10.2014 |
| Drägerwerk AG & Co. KGaA | Dräger, Claudia |   | S | 2.500 | 160.000 | 22.09.2014 |
| ElringKlinger AG | Elrega GmbH |   | B | 10.000 | 225.818 | 14.10.2014 |
| ElringKlinger AG | Lechler, Walter Herwarth | SB-Head | B | 10.000 | 219.465 | 10.10.2014 |
| ElringKlinger AG | Lechler, Walter Herwarth | SB-Head | B | 10.000 | 222.084 | 10.10.2014 |
| Gerresheimer AG | Schulze, Gerhard | MB | B | 1.400 | 60.200 | 14.10.2014 |
| Gerresheimer AG | Schulze, Waltraud |   | B | 1.400 | 60.326 | 14.10.2014 |
| Gerresheimer AG | Röhrhoff, Uwe | MB-Head | B | 8.885 | 399.558 | 09.10.2014 |
| Gerresheimer AG | Beaujean, Rainer | MB | B | 3.400 | 150.246 | 09.10.2014 |
| Gerry Weber International Aktiengesellschaft | R & U Weber GmbH & Co. KG |   | B | 1.000 | 29.040 | 24.10.2014 |
| Gerry Weber International Aktiengesellschaft | R & U Weber GmbH & Co. KG |   | B | 1.638 | 45.307 | 17.10.2014 |
| Gerry Weber International Aktiengesellschaft | Weber, Ralf | MB | B | 2.100 | 58.023 | 16.10.2014 |
| Gerry Weber International Aktiengesellschaft | Weber, Ralf | MB | B | 2.000 | 56.416 | 16.10.2014 |
| Henkel AG & Co. KGaA | Henkel, Christoph |   | B | 54.500 | 4.028.095 | 29.09.2014 |
| Henkel AG & Co. KGaA | Henkel, Christoph |   | B | 72.080 | 5.353.382 | 26.09.2014 |
| K+S Aktiengesellschaft | Nöcker, Dr. Thomas | MB | B | 2.000 | 39.737 | 17.10.2014 |
| K+S Aktiengesellschaft | Nöcker, Dr. Thomas | MB | B | 3.000 | 59.076 | 15.10.2014 |
| KUKA Aktiengesellschaft | Wyser-Pratte, Guy P. | SB | B | 25.000 | 1.111.250 | 08.10.2014 |
| RHÖN-KLINIKUM Aktiengesellschaft | Mündel, Hannelore |   | S | 22.850 | 575.363 | 22.10.2014 |
| RHÖN-KLINIKUM Aktiengesellschaft | Mündel, Wolfgang | SB | S | 20.940 | 527.269 | 22.10.2014 |
| RHÖN-KLINIKUM Aktiengesellschaft | Stiftung Münch |   | S | 657.140 | 16.546.785 | 16.10.2014 |
| RHÖN-KLINIKUM Aktiengesellschaft | Münch, Eugen | SB-Head | S | 4.227.310 | 106.443.666 | 16.10.2014 |
| RHÖN-KLINIKUM Aktiengesellschaft | Münch, Ingeborg |   | S | 3.313.010 | 83.421.592 | 16.10.2014 |
| RHÖN-KLINIKUM Aktiengesellschaft | Neumann, Jens-Peter | MB | S | 6.666 | 159.984 | 30.09.2014 |
| RIB Software AG | Rumpelhardt, Cäcilie |   | B | 300 | 3.144 | 17.10.2014 |
| RIB Software AG | Rumpelhardt, Leontine |   | B | 300 | 3.144 | 17.10.2014 |
| SAP SE | Enslin, Robert | MB | B | 1.850 | 120.787 USD | 21.10.2014 |
| SAP SE | Leukert, Bernd | MB | B | 1.200 | 61.587 | 21.10.2014 |
| SAP SE | McDermott, Bill | MB | B | 10.000 | 652.486 USD | 20.10.2014 |
| SAP SE | Oswald, Gerhard | MB | B | 1.950 | 100.035 | 21.10.2014 |
| SAP SE | Mucic, Luka | MB | B | 1.900 | 97.915 | 20.10.2014 |
| SMA Solar Technology AG | Grebe, Roland | MB | B | 1.600 | 28.488 | 16.10.2014 |
| SMA Solar Technology AG | Reinert, Jürgen | MB | B | 1.600 | 27.514 | 16.10.2014 |
| SMA Solar Technology AG | Sommer, Lydia | MB | B | 400 | 7.334 | 16.10.2014 |
| SMA Solar Technology AG | Urbon, Pierre-Pascal | MB | B | 7.000 | 124.943 | 16.10.2014 |
| STADA Arzneimittel Aktiengesellschaft | Retzlaff, Silvia |   | B | 400 | 6.580 | 17.10.2014 |
| Talanx Aktiengesellschaft | Hinsch, Dr. Lühr Christian | MB | S | 2.850 | 71.621 | 13.10.2014 |
| Telefónica Deutschland Holding AG | Empey, Rachel | MB | B | 10.000 | 41.600 | 26.09.2014 |
| Telefónica Deutschland Holding AG | Haas, Markus | MB | B | 15.000 | 61.575 | 25.09.2014 |
| XING AG | Meier, Johannes | SB | B | 1.000 | 85.348 | 26.09.2014 |
VIPsight Shareholders
in October

VIPsight Shareholder ID <click here>
M & A
Morphosys: more antibodies
TecDax-listed biotech concern Morphosys AG is looking to purchase lantipeptide technology from Lanthio Pharma. Its purpose is the pursuit of research into active ingredients and the completion of its development portfolio on therapeutic antibodies. No details have been released on the financial aspects of the transaction that began with a 2012 cooperation agreement and purchase option between the two companies. By exercising its option rights Mophosys obtains all the patents pertaining to the lantipeptide technology. Lantipeptides comprise a new class of therapeutic products with improved active ingredients that have a very high specialisation potential and will probably be used in the treatment of diseases that do not normally respond to antibodies
Nemetschek: Shopping in the US
Nemetschek AG, producer of software for architects has bought up its US competitor Blubeam for 100 million dollars. The takeover is expected to be funded by shareholders' equity and loans. The purchase price also comprises earn-out components pegged to turnover growth and profitability until 2016.
Blubeam offers pdf workflow solutions for computerised work processes and input from the building trade with over 650,000 users worldwide. TecDax listed Nemetschek is poised not only to increase its portfolio but also broaden its presence in the United States market. Nemetschek sees Blubeam as a growing company whose 2013 turnover rose by 48% to 22 million dollars and who has already posted a 2014 first semester turnover of 16 million dollars. Bluebeam will also benefit from Nemetschek's consolidated presence in Europe and Asia, and will retain its autonomy.
VIPsight novembre

COMPANIES
Gli azionisti approvano il piano di fusione tra la TUI e la sua affiliata
TUI si unisce con TUI Travel creando uno tra i gruppi turistici più importanti sul mercato internazionale. Gli azionisti del primo gruppo turistico in Europa e della sua affiliata quotata nel FTSE 100 hanno approvato durante l'assemblea generale straordinaria a Hannover e a Londra il 28 ottobre con una grande maggioranza la fusione delle due aziende. In questo modo la complicata struttura doppia delle due ha trovato una fine. Il "dilemma holding" viene risolto ottenendo un pieno accesso agli alti cash flow di TUI Travel. In futuro tutti i tipi di volo e di viaggio saranno venduti da un solo offerente e non, come succedeva fino ad adesso, separatamente a Hannover e a Londra. Unendo le forze, la nuova TUI dovrebbe trarre presto dei profitti molto più alti dal business con gli alberghi propri, le navi da crociera e le relazioni con i tour operator. La sede sarà in Germania e il listing primario a Londra. Gli azionisti del gruppo di Hannover quotato nel MDax che partecipa con il 54,5 per cento all'affiliata britannica autonoma, hanno anche approvato rispettivamente con il 99 percento dei voti altre tre capital measures e l'allargamento del consiglio di sorveglianza da 16 a 20 membri. Gli azionisti minoritari di TUI Travel hanno votato al 79,8 per cento per una fusione basata sulle azioni e senza premi; il quorum necessario era del 75%. Gli azioni definiscono la fusione come "la battaglia più decisiva nella storia dell'azienda".
Deutz: il motore non gira
A causa di prodotti difettosi la Deutz AG, produttore di motori quotata nel SDax, dovrà mettere da parte svariati milioni di euro. La riserva di circa 20 milioni di Euro avrà i suoi effetti anche sulle previsioni del risultato per il terzo trimestre: L ' Ebit è cresciuto solo allo 0,6 per cento del fatturato, rispetto al margine dell'oltre quattro per cento previsto. L'azienda informa che molti dei motori costruiti nel 2011 sono stati oggetto di difetti dovuti a fenomeni d'uso.
Si aggiunge che a causa di una situazione non florida sul fronte degli ordini l'azienda si è sentita costretta a pubblicare un profit alert: nell' esercizio attuale la prognosi per la crescita del fatturato è stata abbassata da 10 a 1,5 per cento.
KWS Saat: per raccogliere bisogna seminare
Nell'esercizio corrente 2014/15 la KWS Saat AG, azienda produttrice di semi, vorrebbe aumentare gli investimenti per la ricerca e lo sviluppo di nuovi settori di business, prevedendo di conseguenza sin da ora una riduzione dei profitti. Nello scorso esercizio 2013/14 (data di chiusura 30 settembre) gli investimenti hanno provocato una riduzione dell'Ebit del nove per cento, a 138 miloni di Euro. L'azienda quotata nel SDax informa che il fatturato è aumentato di circa tre per cento a circa 1,2 miliardi di Euro. Il margine Ebit si aggirava appena sotto il 12 per cento.
La KWS Saat fa sapere che gli investimenti servono per allargare i centri di ricerca nella sede tedesca e negli Stati Uniti e la distribuzione nell'Europa dell'Est, in Cina e in Brasile. L'intervento dovrebbe creare globalmente 300 posti di lavoro, tra cui un centinaio in Germania. Lo scorso anno l'azienda aveva già investito oltre 82 milioni di Euro in fixed assets - quasi 27 per cento in piu dell'anno precedente.
zooplus: successo "bestiale"
Il distributore via internet di prodotti per animali domestici, zooplus AG, è riuscito anche nel terzo trimestre di aumentare il total output del 36 per cento a 146 milioni di Euro.
Nel secondo trimestre l'azienda quotata nel SDax aveva già realizzato una crescita del 28 per cento rispetto al trimestre precedente. L'output totale degli ultimi nove mesi è cresciuto del 31 per cento a circa 403 milioni di Euro. Dopo il primo semestre 2014 il management della zooplus aveva aumentato le previsioni per l'esercizio corrente da 500 a 530 milioni di Euro. Tra i fattori che maggiormente hanno contribuito alla crescita bisogna citare l'aumento del business internazionale, soprattutto nei mercati europei come la Francia, la Gran Bretagna , l'Italia, la Spagna e la Polonia.
The German Mittelstand
Per attirare persone qualificate le PMI devono presentarsi meglio
Il personale qualificato è molto ricercato - ma sempre più raro: un'azienda su due considera la qualificazione dei propri collaboratori come condizione sine qua non per garantire lo sviluppo del business. Questo è il risultato di una ricerca fatta da GE Capital e dall'Institut für Mittelstandsforschung a Bonn su aziende con un fatturato tra 20 milioni e 1 miliardo di Euro. Solo il 34 per cento ritiene che sia la performance del management ad influenzare maggiormente l'andamento dell'azienda.
L'attuale situazione sul mercato del lavoro preoccupa le aziende - trovare del personale qualificato è sempre più difficile. Secondo il Bundesverband der mittelständischen Wirtschaft (BVMW) quattro PMI tedesco su dieci non riescono a reclutare persone con le qualifiche necessario. I motivi sono diversi. Da una parte abbiamo il cambio demografico produce una società sempre più vecchia con sempre meno persone in età lavorativa. D'altro canto molte persone non sono sufficientemente formate. Secondo il "Berufsbildungsbericht 2013" pubblicato dal governo tedesco un ragazzo/una ragazza su tre conclude la scuola senza essere sufficientemente preparati per accedere immediatamente ad un posto di apprendista e quindi bisognosi di corsi propedeutici specifici per poter entrare sul mercato del lavoro.
La BVMW offre una serie di proposte per risolvere il problema. Si parla di corsi di formazione specifica per adulti, di collaborazioni tra datori di lavoro e di apertura del mercato del lavoro per persone qualificate provenienti dall'estero. Ma per intravedere i i primi effetti positivi ci vuole del tempo. Le PMI hanno bisogno adesso di personale adeguato.
Nella lotta per i candidati preparati vincono le grandi aziende capaci di offrire delle opportunità di carriera e degli stipendi iniziali più alti, oltre ad essere dei datori di lavoro   consolidati, conosciuti. Ma anche le PMI hanno qualche asso nella manica che devono ancora imparare a giocare, ad esempio maggiori libertà nell'organizzazione del lavoro, gerarchie più orizzontali e una comunicazione più diretta. In una PMI i collaboratori crescono più liberamente, possono realizzare i loro progetti e muovere qualcosa.
Per alcuni candidati queste opportunità sono sicuramente importanti. Le PMI devono capire, però, come comunicarle. Per molti si tratta di vendersi meglio per attrarre i giovani qualificati, andando nelle scuole, nelle università, ai job fair o anche presentandosi meglio sulle loro pagine internet.
Buhlman's Corner
Quelli lassù e noi laggiù
Sono certo che conoscete la sensazione.
Ti trovi in una delle tante conferenze nazionali e soprattutto internazionali, in cui celebrano ancora una volta la corporate governance, la responsibility in generale e la sustainability in particolare, con un pizzico di less carbon e qualche nota etica.
Nel panel ci cono nomi famosi e famigerati, che aspettano le domande a cui rispondere con frasi già pronte, che salgono in cattedra o lanciano grandi immagini in power point. Noi piccoli disgraziati siamo seduti in fila sotto di loro, ascoltiamo e prendiamo nota delle novità. Più tardi, durante la pausa caffè, le solite chiacchiere tra gruppi di pochi intimi. Mando un messaggino: "Tu ci credi a quello che dicono? Dov'è sparita la verità? Uno racconta cose non vere, e l'altro ci parla dei suoi sogni". La risposta non si fa aspettare: " Hai perfettamente ragione, qui i potenti stanno cercando di raccontarci delle balle immense".
Se facciamo la somma degli asset under management presenti in quelle sale, arriviamo (con alcuni conteggi doppi) facilmente a un triliardo (22 cifre). Ogni anno si incontrano somme di patrimonio inimmaginabili, cos'è che non funziona se tutta questa gente amministra con tutta questa etica e senza conflitti di interesse e in maniera perfettamente responsabile una quantità di asset di queste dimensioni e il mondo continua a muoversi nella stessa maniera, lontano dagli ideali, senza nessun passo in avanti?
Pare che tutti (almeno così dicono) partecipano alle votazioni nelle assemblee generali, che si fanno aiutare da chi ci capisce più di loro e che mandano avanti migliaia di jobs e policies di tutto rispetto. Stupisce quindi che certe situazioni continuano a presentarsi. Penso alla presenza del 19% durante l'assemblea 2014 di MTU (quotata nel Mid-Cap-Dax) oppure ai 29% in Deutsche Bank, per non parlare dei 32% in e.on.
Sono pochi gli azionisti che hanno la certezza che i loro voti sono presenti e come. E siamo quasi nel 2015.
Ricordiamo tutti alcuni eventi tristemente clou, come la presenza dell'oltre 100% in Endesa (2007), il 51% di astensione nell'elezione del board in MAN (2011) oppure la dimissione dalla dimissione di un Chairman il giorno prima dell'assemblea, votato il giorno dopo con il 63%. In base ad un'istruzione cross-border errata, le previsioni per la sua elezione erano sembrate negative. Qualcuno si era reso conto che i voti sarebbero arrivati in fondo alla custody chain diversamente di come erano stati inviati. Il fatto di poter disporre di queste informazione ha già trovato una sua giustificazione democratica. Potremmo fare uguale anche per le cariche politiche, giusto?
Nel mondo economico vale quello che viene praticato in politica: Cosa me ne importa di quello che ho detto prima delle elezioni? Non me ne importa niente!
Ultimo grande esempio è il chair di Siemens che nel 2012/2013 ha promesso agli azionisti che una volta eletto si sarebbe subito occupato di un progetto di successione per lui stesso e per altri membri del consiglio di sorveglianza. Il tempo è passato e lui è sempre seduto sulla sua sedia, noi invece siamo seduti nella sala conferenza e facciamo di tutto perché il mondo rimanga come sempre: Loro lassù, e noi laggiù.
ACTIONS CORNER
Il primo ottobre e.on ha presentato delle cause per la moratoria nucleare di tre mesi e per il deposito intermediario delle scorie radioattive. Nel 2011 il gruppo energetico è stato costretto a spegnere le centrali nucleari Unterweser e Isar 1. Per questo motivo e.on chiede al governo tedesco un risarcimento danni per profitti non realizzati di 380 milioni di Euro. In base alla sentenza della Corte Amministrativa dell'Assia che per quanto riguarda le centrali Biblis A e B ha confermato a RWE l'illiceità della moratoria, eon si sente rafforzata nell'idea che questo valga anche per le sue centrali. La moratoria decisa nel marzo 2011 da Angela Merkel e dal governo di allora doveva durare inizialmente solo tre mesi, in seguito otto degli impianti di riferimento sono stati chiusi definitivamente.
La Rhön-Klinikum è autorizzata a distribuire come deciso 1,7 miliardi di Euro provenienti dalla vendita di cliniche alla Fresenius ai suoi azionisti. Il gestore di cliniche da una parte e la Riebeck Brauerei von 1862 e la Rheintex dall'altra hanno accettato la proposta di compromesso fatta dal Oberlandesgericht Nürnberg. Il procedimento promossa dalla società davanti al Tribunale di Norimberga riguardava la registrazione nel registro delle imprese della delibera dell'assemblea generale 2014 su punto 3 dell'ordine del giorno (abbassamento del capitale/riacquisto di azioni 2914). Non fanno parte del compromesso le cause per difetti di delibera presentati dalla Riebeck-Brauerei e dalla Rheintex contro l'elezione di Ludwig Georg Braun come membro del consiglio di sorveglianza.
Politics
La legge sulla protezione dei piccoli azionisti entrerà in vigore solo nel 2016
Il ministero delle finanze e quello della giustizia hanno deciso di venire incontro al settore finanziario per quanto riguarda la prevista legge sulla protezione dei piccoli azionisti. Una parte del regolamento entrerà in vigore solamente nel 2017, e non come inizialmente previsto nella primavera prossima. Nel suo contratto di coalizione il governo federale aveva dichiarato di voler aiutare i piccoli progetti alternativi come scuole e asili indipendenti, parchi eolici e solari cittadini, negozietti di paese e progetto per abitazioni e case con dei crediti diretti. Se la prevista legge sulla protezione del piccolo azionista dovesse invece entrare in vigore nella forma attualmente presentata, succederebbe esattamente il contrario. La bozza di legge del ministero delle finanze prevede, infatti, che in futuro i progetti per i quali si vogliono queste forme di finanziamento devono essere corredati da una brochure redatta da uno studio legale specializzato e esaminata dalla BaFin (organo di controllo per le operazioni finanziarie) per un costo di 50.000 Euro – come se si trattasse di un fondo miliardario. Il regolamento discusso prevede inoltre delle disposizioni che al livello europeo sono tutto fuorché chiare. Bisogna aggiungere che la ESMA lavora contemporaneamente sule regole di esecuzione per la direttiva MiFID II e per l'ordinanza EU MiFIR. A luglio il governo tedesco ha presentato la prima bozza per la legge sulla protezione dei piccoli azionisti, che è stata molto criticata dal settore finanziario perché anticipava parte della rivista direttiva sul mercato finanziaria MiFID II e la definizione del mercato target. E' abbastanza prevedibile che con la prevista legge sulla protezione dei piccoli azionisti si vogliano introdurre delle regole in Germania che entro due anni dovranno essere corrette dalle banche.
People
Il 7 maggio 2015 Oliver Bäte diventerà presidente del CdA di Allianz, prendendo i posto di Michael Diekmann. In un comunicato il presidente del consiglio di sorveglianza Herlmut Perlet ha lodato espressamente l'opera di Diekmann, in particolare la sua capacità di guidare l'azienda attraverso la crisi finanziaria. Il 59-enne dovrebbe entrare a far parte del consiglio di sorveglianza nel 2017. Ultimamente alcuni media avevano ipotizzato un prolungamento del contratto di Dieckmann. Bäte è da tempo considerato come suo "principe erede", anche se non è nato all'interno di Allianz. Per un certo periodo è stato CFO, ultimamente ha guidato il business assicurativo nei paesi del Sud- e dell'Est-Europa. Il nuovo capo del CdA ha raggiunto l'Allianz nel 2008 venendo da McKinsey dove in ultimo aveva guidato come Director il settore Insurance and Asset-Management in Europa. Anche Sergio Balbinot, presidente del concorrente italiano Generali, entrerà a far parte del CdA della Allianz. Hans-Martin Buhlmann (VIP) parla di una "bella fiamma, accesa da Mario Greco e accolta da Helmut Perlet". Un altro mandato per il CdA va a Alex Theis che è riuscito a trasformare il settore delle assicurazioni industriali dell'Allianz in un business molto redditizio. Per la fine dell'anno Clemens Booth lascerà il CdA per motivi di età e Gary Bhojwani di comune accordo.
Il 1 dicembre Sanjeev Gandhi passerà nel CdA della BASF dove dal 1 maggio 2015 si occuperà del business in Asia. Di origini indiane, Gandhi dirige dal 2010 il settore Intermediates. Dalla prossima assemblea generale il 30 aprile 2015 e a chiusura del suo mandato Andreas Kreimeyer lascerà il suo posto per andare in pensione. Brudermüller ricoprirà il suo ruolo come portavoce della ricerca.
La Pretura di Colonia ha nominato Professor Otmar D. Wiestler come nuovo membro del consiglio di sorveglianza della Bayer. Dopo nove anni Klaus Kleinfeld ha deciso di lasciare il consiglio di sorveglianza alla fine di settembre per concentrarsi sui mandati e le cariche onorifiche che ricopre anche negli Stati Uniti. Wiestler è dal 1 gennaio 2004 presidente e membro scientifico del CdA della fondazione Deutsches Krebsforschungszentrum a Heidelberg.
Il 4 novembre Bernhard Walter, dal 2006 presidente del consiglio di sorveglianza di Bilfinger, lascerà l'incarico per motivi di salute. Il 2 ottobre l'investitore svedese Cevian ha proposto Eckhard Cordes come secondo rappresentante del Consiglio di sorveglianza. Herbert Bodner ha dichiarato il 13 ottobre di non fare ritorno nel consiglio di sorveglianza. Dal suo passaggio al CdA il suo posto era rimasto congelato e sarà nuovamente a disposizione dal 13 novembre. Indipendentemente da ciò Joachim Müller lascerà l'azienda di comune accordo per dedicarsi a nuove sfide. Müller resterà comunque fino a quando non si trova un suo sostituto per il ruolo di CFO.
Finita l'assemblea generale 13 maggio 2015, dopo quasi dieci anni a capo della Deutsche Börse Reto Francioni passerà il testimone al nuovo presidente del CdA Carsten Kengeter. Il contratto delle svizzero con il più grande gestore di borsa in Germania scadrebbe in realtà a ottobre 2016. Kengeter entrerà a far parte del CdA della Deutsche Börse ad Aprile 2015 e assumerà la presidenza dal 1 giugno.
Dopo un breve ritorno in Goldman Sachs, l'investment banker e ex- CFO di e.on diventerà il nuovo CFO di Deutsche Bank. Secondo le notizie l'attuale CFO Stefan Krause dovrebbe assumersi la responsabilità per la nuova area Strategy and Operational Excellence, occupandosi in futuro della sviluppo a lungo termine della banca. Krause si prepara da tempo per questo nuovo incarico. Durante l'estate Krause è stato al centro delle critiche; fonti interessati avevano pubblicato un biasimo vecchio di ormai sette mesi della banca d'emissione americana per un accounting apparentemente troppo approssimativo. Anche Christian Sewing, finora responsabile come Group Head of Audit per la revisione interna, dovrebbe passare nel CdA.
Michael Diekmann è stato proposto come candidato per il consiglio di sorveglianza della Fresenius SE, a partire dalla prossima assemblea generale. Il 23 ottobre si è letto che per il consiglio di sorveglianza Diekmann - che lascerà il suo incarico come presidente del CdA della Allianz a maggio 2015 – sarebbe se mai anche un buon candidato per la posizione vacante del vice presidente del consiglio di sorveglianza. L'elezione complementare si è resa necessaria perché Gerhard Rupprecht è morto in un incidente alpinistico.
Il 1 ottobre il consiglio di sorveglianza di Hochtief ha eletto Pedro Lopez Jiménez come suo nuovo presidente. Il 71-enne prende il posto occupato da gennaio 2013 da Thomas Eichelmann che si è dimesso dall'organo di controllo del gruppo di Essen. Al suo posto rientrerà la prossima settimana 53-enne Christine Wolff che ha già fatto parte dell'organo da metà 2012 a gennaio 2013.
Telegate: Risistemazione del CdA
La Telegate AG, azienda attiva nella pubblicità regionale e nell'informazione telefonica, ha nominato il CFO Franz Peter Weber come nuovo portavoce del consiglio di amministrazione. Il presidente del CdA Elio Schiavo aveva dato le sue dimissioni ad ottobre, lasciando l'azienda quotata nel Prime Standard per sua volontà e di reciproco accordo. Dal 2011 il Schiavo si era impegnato per rendere più redditizio il business digitale dell'azienda. Adesso è passato al gruppo tecnologico americano Apple. Allo stesso momento il consiglio di sorveglianza ha chiamato Michael Geiger, ex responsabile tecnico, come nuovo membro nel CdA.
Realtech: Saluto a sorpresa
Alla fine di ottobre Thomas Mayerbacher, presidente del CdA del consulente IT, Realtech AG ha lasciato con effetto immediato l'azienda quotata nel General Standard. Il motivo sarebbe da cercarsi in una diversa opinione sulla gestione di Realtech. Il CdA e il Consiglio di Sorveglianza hanno ringraziato Mayerbacher per il lavoro svolto. Entrato nella PMI all'inizio del 2000 Mayerbacher ha ricoperto diverse funzioni di dirigenza, prima di diventare CEO nel 2013. Laureato in ingegneria gestionale, aveva lavorato prima in Deloitte & Touche. Ad oggi Realtech non ha ancora nominato un suo successore.
Maternus - Kliniken: Cambiamenti rapidi
Il portavoce del CdA della Maternus-Kliniken AG Götz Leschonsky si è ritirato dal suo incarico alla fine di settembre. Poco prima il consiglio di sorveglianza ha disdetto il contratto a Frank J. Alemany, membro del CdA. Il membro del consiglio di sorveglianza Michael Thanheiser è passato nel CdA per la durata di un anno. La Maternus, quotata nel General Standard, non si è espresso sulle dimissioni dei due membri del CdA.
mybet: specialista per le finanze a bordo
Da metà novembre la mybet Holding SE, gestore di scommesse online, ha un nuovo CFO. Markus Peuler prenderà in mano le finanze gestite fino ad ora dal CEO e ex-amministratore unico Sven Ivo Brick che se ne occupava da gennaio 2014. Peuler lavora da oltre 10 anni nel settore digitale. E' stato prima da Deloitte, poi dal venditore di suonerie Jamba e dal 2009 è stato amministratore della Jesta Digital GmbH che oggi fa parte della Freenet AG.
CAMPUS
Investitori minacciano di reagire
I gruppi tedeschi devono prepararsi ad essere sempre più frequentemente ammoniti dagli investitori per mancate iniziative nel settore della protezione climatica. Gli investitori istituzionali e i clienti sono sempre più attenti ad un comportamento consapevole delle aziende per quanto riguarda le conseguenze del cambiamento climatico sviluppando approcci strategici per la loro gestione e comunicando con trasparenza le attività svolte. Il gruppo di investitori internazionali Carbon Disclosure Project (CDP) rappresenta 534 investitori istituzionali che amministrano un volume di circa 64 bilioni di dollari. "Nelle grandi aziende arriviamo al punto di rifiutare durante l'assemblea generale l'approvazione dell'operato del CdA e del consiglio di sorveglianza se l'azienda non rapporta a CDP", informa Ingo Speich della Union Investment durante la presentazione del ranking sulla protezione climatica del 2014. Dal 2000 CDP rileva per conto di orma 76 investitori istituzionali i dati e le informazioni messe a disposizione delle aziende in tema di emissioni di diossido di carbonio, rischi climatici e di obiettivi di riduzione.
Captital News
Tenendo conto del basso livello del prezzo delle azioni adidas annuncia un programma di riacquisto delle azioni da miliardi. Il produttore di articoli sportivi reagisce al debole sviluppo di business ampiamento contestato. Il 1 ottobre si leggeva che l'azienda con sede in Franconia intende spendere a tal proposito entro la fine del 2017 fino a 1,5 miliardi di Euro. Durante l'anno corrente la quotazione delle azioni è scesa in certi momenti fino a 40 per cento quando il CdA è stato costretto a rivedere completamente gli obiettivi previsti. Il riacquisto delle azioni dovrebbe iniziare nel quarto trimestre. "Questo programma completa la politica del gruppo adidas di distribuire ogni anno tra il 20 e il 40% di profitti agli azionisti."
Nella prima settimana l'operazione di riacquisto delle azioni in Rhön-Klinikum è partita a rallento. Il gestore di cliniche comunica di aver offerto al 23 ottobre 8,77 milioni di titoli per 220 milioni di Euro, quindi il 6,35% delle azioni. La maggior parte dei titoli offerti proveniva dalla famiglia Münch, che secondo informazioni precedenti ha iniziato a cedere dei titoli in proporzione alle loro quote di partecipazione segnalando di non essere interessata ad un incremento per inattività. Il 16 ottobre la Rhön-Klinikum ha iniziato a riacquistare le proprie azioni ad un prezzo di 25,18 Euro cad. L'intenzione è di comprare 65,8 milioni di azioni proprio. In questo modo il gruppo cerca di far partecipare i propri azioni al ricavo della vendita di 40 cliniche al gruppo Fresenius.
SGL Carbon: Azionisti principali sottoscrivono nuove azioni
Lo specialista per le fibre di carbonio SGL Carvon SE ha aumentato il suo capitale per fortificare il bilancio e ridurre i debiti. L'azienda che è quotata nel SDax ha piazzato circa 20 milioni di nuove azioni raccogliendo dagli azionisti principali Susanne Klatten, BMW e Volkswagen in tutto circa 267 milioni di Euro lordi. La quota di capitale proprio si aggira adesso sopra i 3 per cento.
Dal 2013 il fatturato della SGL Carbon diminuisce a causa dell'abbassamento dei prezzi e della diminuzione della domanda. L'azienda punta sulla fibra di carbonio per costruzioni leggere interessanti soprattutto nel settore automobilistico. D'altro canto l'utilità del prodotto non è proporzionale al prezzo. Il vero core business del gruppo riguarda poi elettrodi di grafite per la fusione di rottame in acciaio e elettrico. Considerando il basso prezzo dell'acciaio il riciclo non è conveniente e gli elettrodi sono poco richiesti.
L'azienda intende aumentare la propria efficienza e mira ad un margine Ebitda non inferiore del 15 per cento. Questo richiederà inevitabilmente la riduzione di molti posti di lavoro. Una fabbrica è già stata chiusa in Canada, una seconda dovrebbe seguire in Italia.
PNE Wind: più capitale per più vento
Il progettista di parchi eolici PNE Wind AG ha incassato circa 40 milioni di Euro lordi con il parziale piazzamento di un aumento di capitale e un bond convertibile. L'azienda quotata nel Prime Standard ha speso circa 14 milioni di nuove azioni per un prezzo di 2,40 Euro cad. ed è riuscita a piazzare circa il 60 per cento delle azioni offerte. Dei bond convertibili la PNE Wind ha piazzato circa il 26 per cento con un importo nominale totale di circa 6,5 milioni di Euro. L'azienda comunica di destinare i mezzi all'allargamento strategico del nuovo modello di business: la PNE prevede infatti la costituzione di una nuova società affiliata in cui unire, dopo la loro realizzazione, un portfolio di parchi eolici con una capacità totale di 150 megawatt. L'idea è di rivendere questa società in toto o parzialmente a degli investitori, possibilmente entro il 2016.
TLG Immobilien: il numero 6 fa cassa
Alla fine di ottobre la TLG Immobilien AG specializzata in oggetti immobiliari commerciali ha fatto il suo ingresso in borsa. In totale il gruppo ha emesso 33,5 milioni di azioni, con green shoe circa 36,9 milioni di azioni. 9,3 milioni sono azioni al portatore da un aumento di capitale. Le altre azioni provengono dalla vendita di ex-shareholder come l'investitore nord-americano Lone Star e la società di partecipazione Delpheast. Il prezzo offerto era di 10,75 Euro per ogni azione.
Grazie all'ingresso in borsa l'azienda stessa ha potuto raccogliere circa 100 milioni di Euro, mentre la gran parte del ricavo dall'emissione - si parla di 396 milioni di Euro - vanno a Lone Star. In questo modo gli americani hanno ridotto la loro quota parte all'azienda immobiliare al 40 per cento. Circa un terzo delle azioni offerte sono andate al commerciante di titoli sudamericano Mercantil Valores. TLG è il sesto più grande ingresso in borsa in Germania in questo anno.
M & A
Morphosys: più anticorpi
La Morphosys AG, azienda biotecnologica, intende acquistare la lantipeptide technology da Lanthio Pharma. L'azienda quotata nel TecDax fa sapere che vorrebbe applicare questa tecnologia nella ricerca sulle sostanze attive completando in questo modo il portfolio di sviluppo di anticorpi terapeutici. Non ci sono informazioni sui dettagli finanziari della transazione che nasce da un accordo di cooperazione e opzione d'acquisto tra le due aziende stilato nel 2012. Esercitando il diritto d'opzione la Mophosys ottiene tutti i brevetti legati alla lantipeptide technology. I lantipeptides costituiscono una nuova classe di prodotti terapeutici con delle caratteristiche attive migliorate che possono essere fortemente specializzate. Potrebbero probabilmente essere utilizzate contro delle malattie che normalmente non possono essere trattate con anticorpi.
Nemetschek: Acquisto in Nord-America
La Nemetschek AG, azienda che vende software per architetti ha comprato il concorrente americano Blubeam per 100 milioni di dollari. L'acquisto dovrebbe essere finanziato con mezzi propri e prestiti. Il prezzo d'acquisto contiene anche delle componenti earn-out legati alla crescita del fatturato e della profittabilità fino al 2016.
Blubeam offre delle soluzione di workflow basati su pdf per processi di lavoro digitali e collaborazioni con il mondo edile con oltre 650.000 user al mondo. La Nemetschek, azienda quotata nel TecDax, non solo allarga il suo portfolio, ma anche la sua presenza di mercato negli Stati Uniti. Per la Nemetschek Blubeam è un azienda in espansione, avendo realizzato nel 2013 un aumento di fatturato pari al 48 percento, raggiungendo 22 milioni di dollari. Nel primo semestre 2014 la Blubeam ha già raggiunto un fatturato di 16 milioni di dollari.
Anche Blubeam trae vantaggi dalla transazione per la consolidata presenza di Nemetschek in Europa e in Asia. L'azienda rilevata resterà autonoma.