Page 2 of 12
The German Mittelstand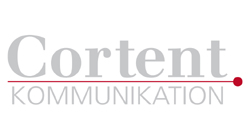 SMEs who recruit need to give themselves appeal
Highly qualified staff is much sought after and increasingly thin on the ground; one in every two companies deems the qualifications held by its staff as paramount for business success. . This emerges from a survey carried out by GE Capitae and the Institut für Mittelstandsforschung in Bonn among companies with a turnover of between 20 million and 1 thousand million Euros. Only 34 percent believe that success comes from how management performs. The present state of the employment market is proving worrisome for companies and it is becoming in increasingly hard to find qualified personnel. According to The Bundesverband der mittelständischen Wirtschaft (BVMW) - the Federal Association of SMEs – four in ten small to medium size enterprises are unable to recruit people with the qualifications they need. The reasons are many – on the one hand there is a demographic shift stemming from a population growing older and fewer people of working age. On the other hand, many candidates are insufficiently trained. According to "Berufsbildungsbericht 2013" published by the German government, a third of high school pupils graduate without sufficient preparation to take up an apprenticeship so they must then attend specific preparatory courses in order to enter the employment market.
The SME association has developed a number of proposals to tackle the issue. Ad hoc training courses for adults, initiatives among employers and making the employment market more open to qualified people from abroad. These measures, beneficial as they certainly are, will take time to make their effects felt. SMEs need suitable staff now.
In the competition to capture the right person, big industry has a head start – career opportunities, higher starting salaries and the reputation of being consolidated and renowned.
SMEs, though, have their own special cards in hand and they should play them to their best advantage, for example more freedom in multitasking, company hierarchy more horizontally organized, more direct communication. In SMEs, people with initiative and drive can grow freer and swifter, encountering fewer obstacles and keeping the wheels turning in the realization of their projects.
These are factors that many candidates find important. SMEs, though, need to get familiar with how to market them. In a nutshell, sell themselves better to attract qualified young people, reaching out to schools and universities, to job fairs, or even just sprucing up their website.