Page 8 of 12
Capital News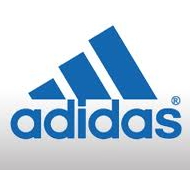 On account of the low price of its shares, Adidas has announced a buy-back programme to reacquire thousands of millions of its shares. The manufacturer of sports goods is rebelling against the sluggish development of a hotly contested market. A note dated October 1 announced that the Franconia-based company is budgeting 1.5 thousand million Euros to be spent by the end of 2017. In the course of the current year, there were moments when the share price fell by 40% and the management board had to step in and make radical changes to its objectives. The buy-back programme should begin in the course of the 4th quarter. "This programme is the concluding phase of the Adidas group policy to distribute between 20 and40% of profits to shareholders ."
The first week of Rhön-Klinikum's share buyback got off to a slow start. The company announced that as of 23 October, 8.77million shares had been offered for 220 million Euros ­ namely 6.35% of shares. The largest packet of shares offered came from the Münch family who, according to information obtained previously, began to assign shares in proportion to their holding, making it clear that they were not interested in an increase due to inactivity. On October16 Rhön-Klinikum began buying its own shares back at 25.18 Euros each intending to purchase 65.8 million of them. In this way, the group will seek to have its own shares factored into the calculation of the revenue from the sale of 40 clinics to the Fresenius group. 
SGL Carbon: Main shareholders subscribe to new issue

SGL Carbon SE, a company specialising in the manufacture of carbon fibre, has increased its share capital in order to strengthen its balance sheet and cut indebtedness. The SDax-listed concern has issued some 20 million new shares, grossing a total of 267 million Euros from main shareholders Susanne Klatten, BMW and Volkswagen. Shareholders' equity is now in excess of 3 percent.
SGL Carbon's turnover has been diminishing since 2013 as a result of falling prices and a slump in demand. The company is testing the water on carbon fibre for lightweight construction, in particular in the automobile industry, but its applicability is out of proportion to its price. The group's real core business is graphite electrodes for melting down steel scrap. The price of steel, however, has plummeted making recycled steel uneconomical which, in turn, cuts the demand for electrodes.
The company is moving towards increasing efficiency aiming at a Ebitda margin no lower than 15%. This inevitably means the loss of a lot of jobs. One factory has already closed in Canada; another, in Italy, is due to follow.
PNE Wind: more capital brings more wind
Wind farm planner PNE Wind AG has raised some 40 million Euros gross with the partial placement of a share capital increase and a convertible bond. The Prime Standard-listed company issued approximately14 million new shares at 2.40 Euros each, placing some 60 percent of the offer. The company also placed 26 percent of the convertible bonds of a nominal value of approximately 6.5. million Euros. In a communiqué the company announced its intention of using the capital for the strategic extension of a new business model - the set up of a new subsidiary company to create and unify a portfolio of wind farms with a total output of 150 megawatts. This would then be put up for sale partially or wholly to investors, perhaps by 2016.
TLG Immobilien: Number 6 comes up trumps
TLG Immobilien AG the commercial property estate agency made its debut onto the stock market at the end of October. The group issued 33.5 million shares, 36.9 with the Greenshoe option. 9.3 million are capital raising bearer shares with the rest coming from sales by former shareholder sales, such as Lone Star, the American investor and the Delpheast holding company. The offer price was 10.75 Euros per share.
This stock exchange launch raised 100 million Euros for TLG but the lion's share – said to be 396 million went to Lone Star, which thus lowered its quota in TLG to 40%. Approximately one third of the shares went to the South American share trader Mercantil Valores. TLG's is the sixth largest stock market launch in Germany this year.